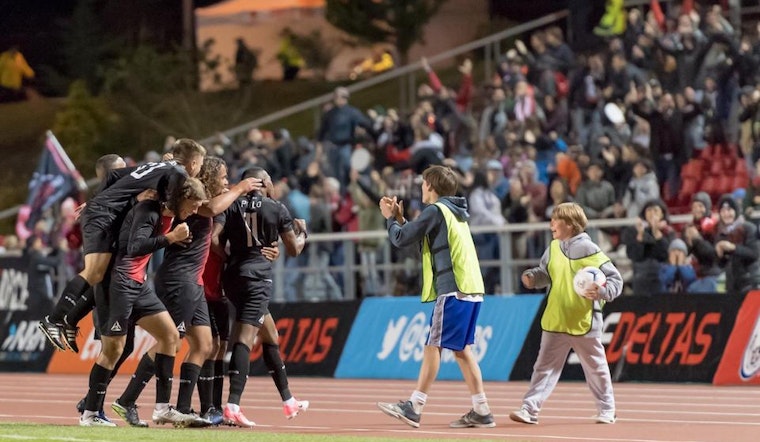 Published on November 08, 2017
In August, we reported that the future of the San Francisco Deltas, the professional soccer team that plays in Kezar Stadium, was uncertain due to lackluster ticket sales.
Three months later, ticket sales haven't surged, but the Deltas have a shot at winning the North American Soccer League 2017 championships in a November 12 game against the New York Cosmos—tickets are still available for $5.
As the Chronicle reported this week, this season's impressive winning streak under coach Marc Dos Santos doesn't mean a second season is a certainty.
For the Deltas to return, the team will need to count on more robust ticket sales—perhaps the kind that could be drummed up by a championship sweep.
Team representatives didn't respond to inquiries from Hoodline, but we expect to learn by year's end whether the city can expect a future for its homegrown professional soccer team.
In the meantime, the Deltas face off against the Cosmos at 5pm on Sunday at Kezar Stadium.