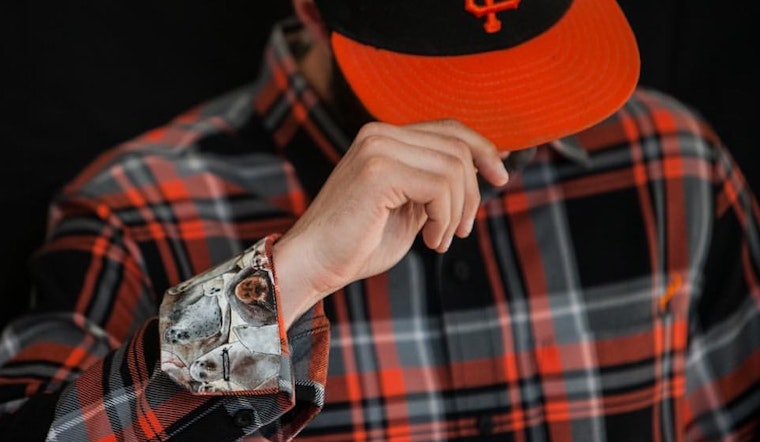 Published on November 21, 2017
Every year, the aim is the same: find uniquely local goodies for everyone on your list. To make this year's mission less daunting, we partnered with BARTable to compile the ultimate guide to holiday shopping via BART.
Today's focus: San Francisco's civic heart. All around Civic Center/UN Plaza Station sit boutiques catering to unique local desires—from spirited flannel shirts to top chef-approved ceramic tableware.
After exploring our favorite Civic Center finds, pop over to our Powell Street guide to see the local side of Union Square. Then visit BARTable itself for even more ideas on celebrating the season with the help of BART.
And be sure to check back here throughout the week for our pocket guide to shopping local via stations in the Mission, Oakland and Berkeley.
Civic Center/UN Plaza Station 
For The Gourmand

MM Clay
315 Linden St.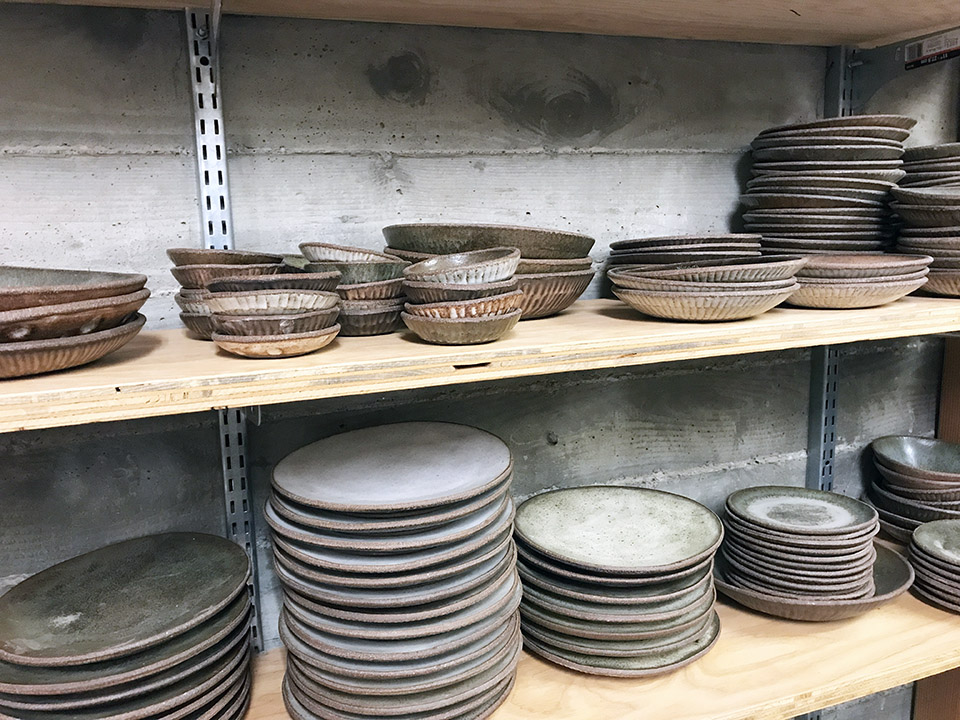 Shopping for your favorite home chef? Make their next dinner party shine with ceramic tableware handmade by local designer Mary Mar Keenan.
As we reported this summer, the city's tops chefs are flocking to Keenan's hidden Hayes Valley studio for the perfect back drops to their dishes. Peruse her current collections online, then contact the studio to book an appointment.
The Market
1355 Market St.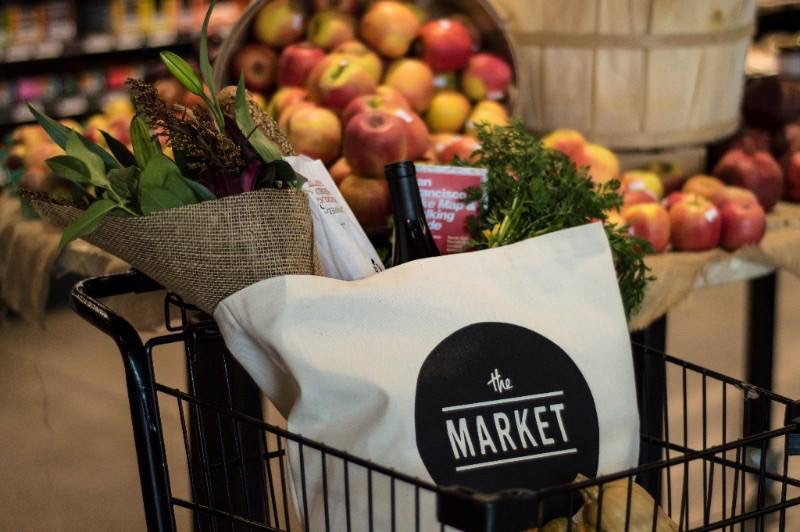 The Market on Market has plenty of options for any lover of good food and drink. From wine and beer to chocolate and cheese, the local grocer's shelves are stocked full of the region's favorite producers.
And eye-catching seasonal displays at the door make it easy to spot a thoughtful gift during a quick lunch break or after a long hard day. Even better, you're welcome to shop with a glass of wine or beer from the food hall's bar in hand.
For The Single Lady
Lavish
549 Hayes St.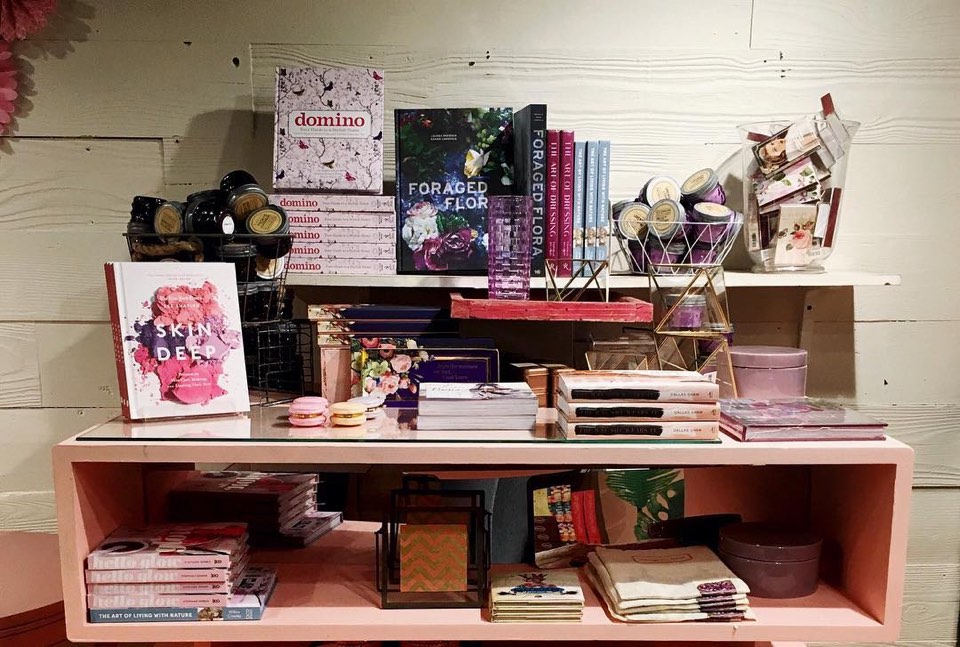 If your're shopping for a bachelorette who loves to be surrounded by all things pretty, pink and floral, you won't go wrong with a trip to Lavish. The neighborhood sundries shop is always stocked full of eye-catching gifts, from stationery to scarves to coffee table books.
Plus, at the holidays, you'll be greeted at the door by a vast selection of sweet and witty San Francisco-themed greeting cards you can send near and far.
Just remember: The shop recently moved into larger digs across the street from its longtime home on Hayes, and it's now stocking gifts for men too.
For The 21st Century Giants Fan
Pladra
325 Hayes St.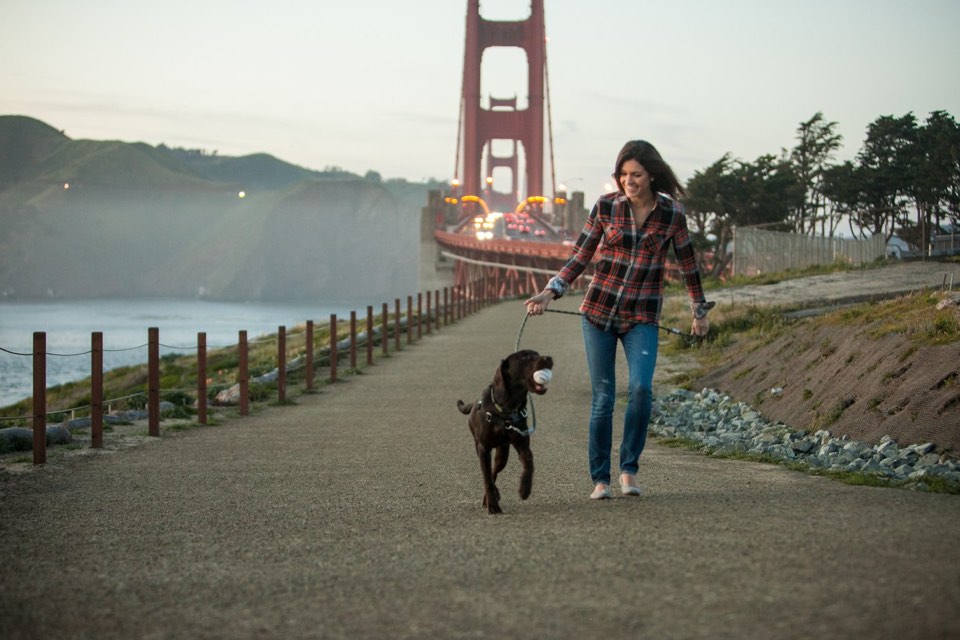 Does a certain Giants fan in your life like to wear their pride on their sleeve—without compromising their personal style? For the fan who wouldn't be caught dead in a branded T-shirt, Hayes Valley newcomer Pladra offers versions for women and men.
These shirts don't come cheap; from $119 to $129 to be exact. But given that flannel is basically the local uniform and local pride runs deep, they'll get plenty of use out of it.
For The Niece & Nephew
Fiddlesticks
540 Hayes St.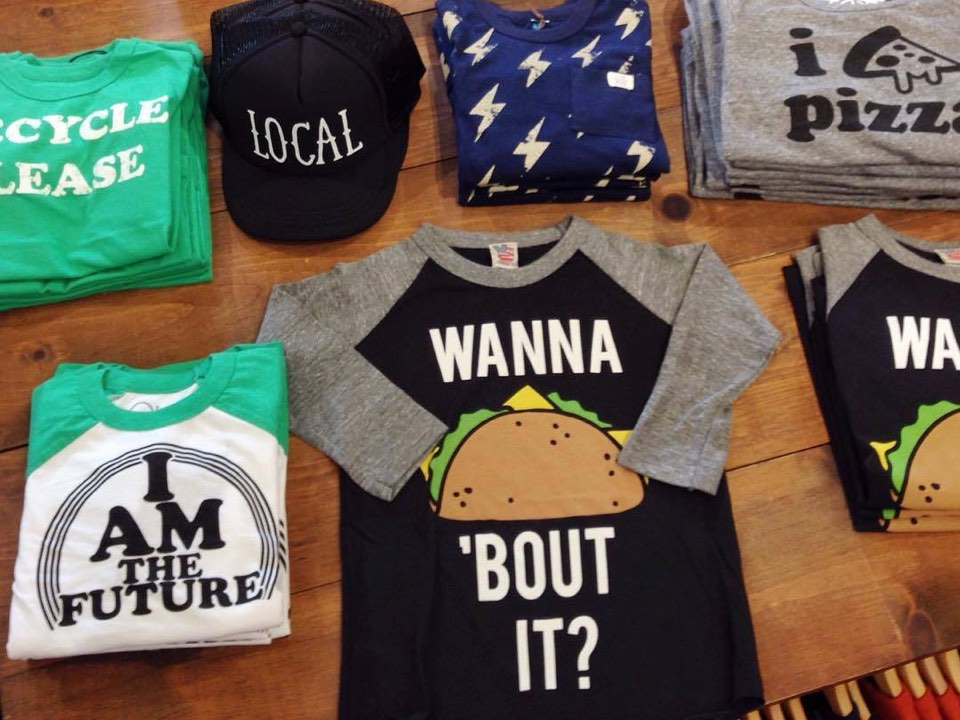 Spoiling your siblings' children is part of the job, and Fiddlesticks makes it easy.
With ironic tees and SF-inspired onesies, trendy nursery room decor and educational toys, it's the place to shop for the coolest kids you know.
For The Treasure Hunter
Bell'Occhio
10 Brady St.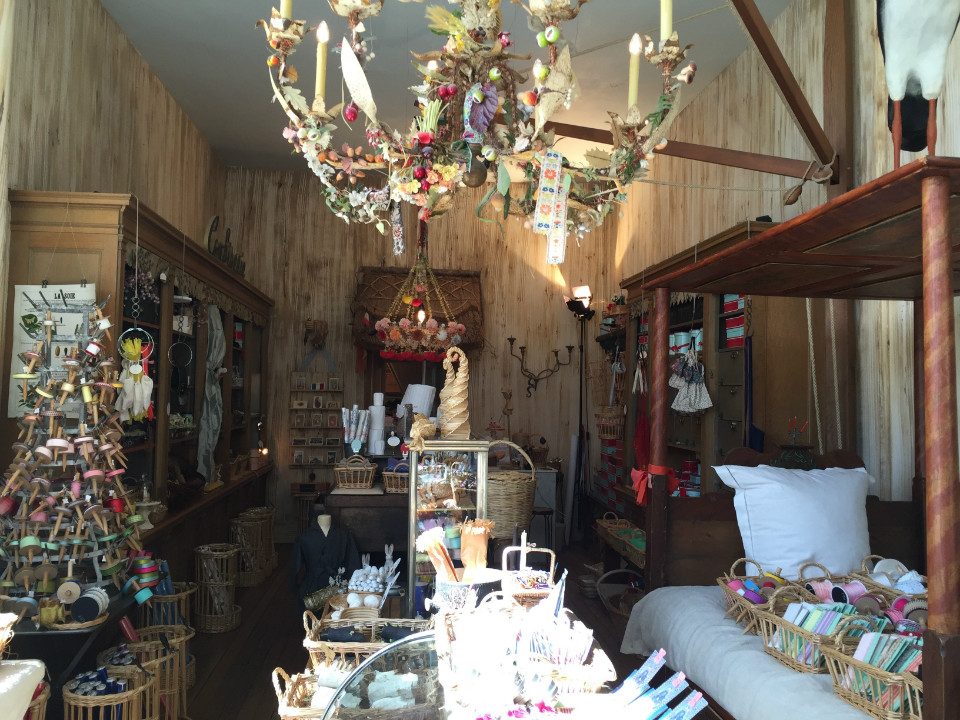 Hidden away on Brady Alley at the apex of Civic Center, SoMa and Hayes Valley sits a whimsical wonderland of foreign treasures: Bell'Occhio. 
Since 1988, the boutique has delighted locals in-the-know with unimaginable handmade gifts you can't find anywhere else in town, like Italian embroidery scissors, hand-painted vintage ribbon, straw lace made by hand in the 18th century, animal figurines, cake stands, handmade jewelry and so much more. Head inside with an open mind, and walk out with a truly one-of-a-kind gift.
For The Informed Citizen
Green Arcade Books
1680 Market St.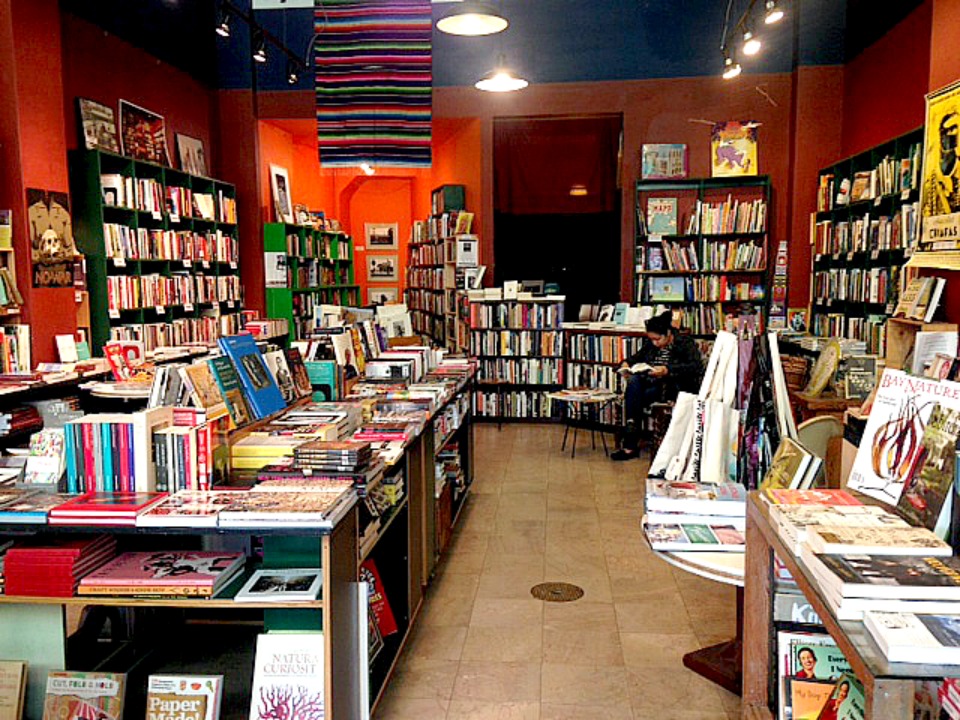 Your special someone is a regular fixture at hearings and rallies at City Hall, you say? Then close your browser, back away from the computer and pop into Green Arcade Books at Market and Gough.
Here you'll find the latest and greatest titles in San Francisco and California history, architecture and politics, social justice, sustainability, environmentalism, cooking, urban farming and shelves and shelves of so much more. And your purchase will benefit a locally owned independent book seller, which your friend will thoroughly appreciate.
For The Budding Burlesque Dancer

Dark Garden
321 Linden St.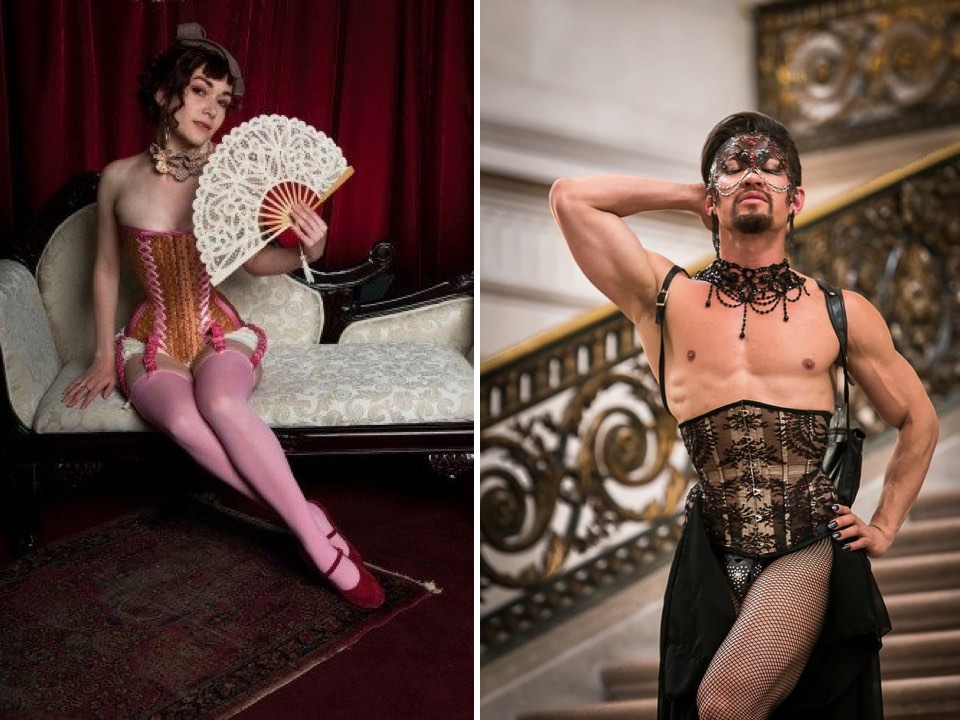 When it comes to lingerie, Dark Garden has been the talk of the town for nearly two decades. Surprise your favorite femme fatale with a gift certificate for a show-stopping, custom-built, corset that would turn Dita Von Teese herself red with envy.
Visit bart.gov/holidays for your chance to win one of five $100 "Shop Small" prize packages.

[Editor's Note: This is a sponsored article written by freelance writer Brittany Hopkins.]