For the last 27 years, Kathryn Porter has managed an apiary in West Oakland.
"We have a microclimate here that's just really good for bees," said Porter, owner of the Ranch at Dogtown, a 1.5-acre parcel she's transformed into an urban farm.
"We call it the ranch because we have a big garden and chickens," she said, along with fifty to sixty thousand honeybees.
Known more for freeways than flowers, West Oakland's urban environment can be a safer place for bees than agricultural areas, where crops are often sprayed with neonicotinoids. The chemical acts on insects' central nervous systems to cause paralysis and death, but doesn't discriminate between pests and pollinators.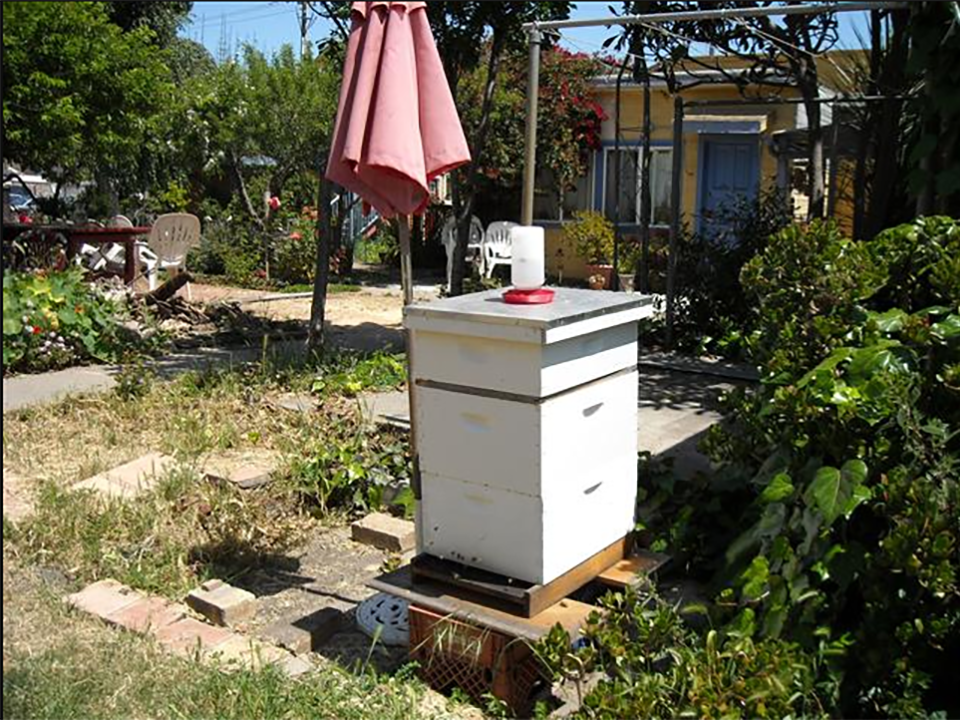 At Porter's ranch, where she's managed as many as seven hives at once, large scale pesticide application is not a problem.
The bees feed locally on lavender, rosemary and a long list of other nectar-bearing plants, but Porter said they also fly as far as two miles in search of food, which means they could be foraging as far as away as Lake Merritt. "There's a huge amount of plant types that will support bees," she said.
Porter said her hives have thrived in West Oakland, but she's cut back to spend more time on other pursuits at the ranch. Also, from time to time, hives fail.
"I only have one really active hive right now," she said. "I have one that just died for reasons I don't really understand yet."
Porter said there are many reasons why a hive can fail, including colony collapse disorder. She won't know for sure exactly what happened until she takes the hive apart to harvest the sixty to seventy pounds of honey workers left behind.
Although Porter harvests and sells honey under the name Sweet Honey in the Hood—a reference to the all-women a capella group, Sweet Honey in the Rock—she describes herself as a hobbyist. Every Fourth of July, she sells honey to friends and family.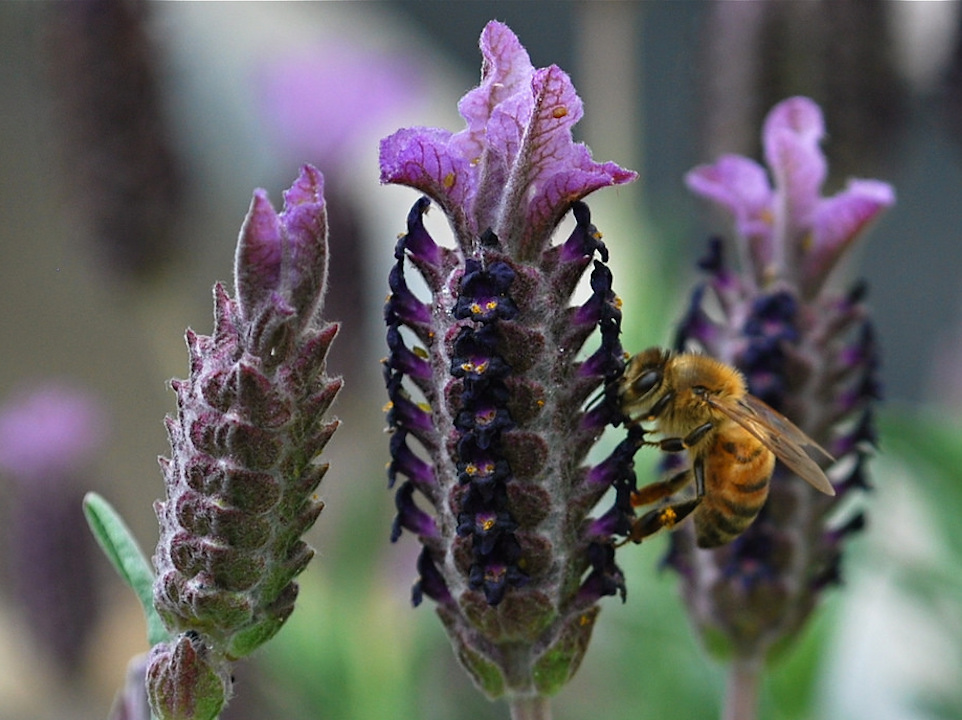 Pollination is her priority, so the honey is an incidental benefit of beekeeping, Porter told Hoodline. Although her bees don't have to contend with industrial pesticide exposure and she has enough flowers, she still has a few concerns for urban hives.
"I wish I could encourage people to plant more bee-friendly plantings," she said. "I hope we can encourage developers to make choices in their planting that will encourage a larger population of good bugs."
Porter promotes the use of flowering native trees and shrubs for landscaping and cultivating hedgerows that provide good nectar flow for bees, as well as privacy for humans. The Xerces Society, a nonprofit that protects invertebrates and their habitats, has a PDF of bee-friendly plants on its web site.
"I think in general, people are unaware of the choices," said Porter. "Urban infill is critical to sustaining the feeding habits of our bees."
To get started in urban beekeeping, Porter recommends contacting the Alameda County Beekeepers Association. For information about Sweet Honey in the Hood, contact Porter via The Ranch at Dogtown webpage.