On Monday, tipster Kim Q. alerted us that San Francyclo at 799 Haight St. (and Scott) is "closed up tight, for lease sign hanging up and the space is cleared out".
When we reached out, store owner Jason Annecone confirmed via email that the Lower Haight urban cycling shop closed for several reasons, but added the Inner Richmond store will see changes and improvements.
"We had difficulty with staffing, so our current crew was working way too much," he said. "Also, people ride less in the winter, so we were anticipating a slowdown."
If the space were smaller or less expensive, they could have stayed, said Annecone. "We're bummed that we had to leave Haight, but we're looking forward to keeping things simple and making our existing business even better."
The Lower Haight spot opened in 2015. Like San Francyclo's other location at 746 Arguello Blvd., the shop rented and sold bikes, performed repairs and carried a variety of cycling accessories.
Its Inner Richmond flagship is currently undergoing an upgrade and facelift. "We're using some of the fixtures from the Haight store to make it a better place to shop," Annecone said, who shared plans to add an additional service station there.

"We're going to have a month-long Black Friday sale at our Arguello store," he added, noting that a start date will be announced soon. Customers will be able to taake ten percent off everything in the store, 25 percent off any accessories purchased with a bike, and will receive a free inner tube with the purchase of any tire or wheel.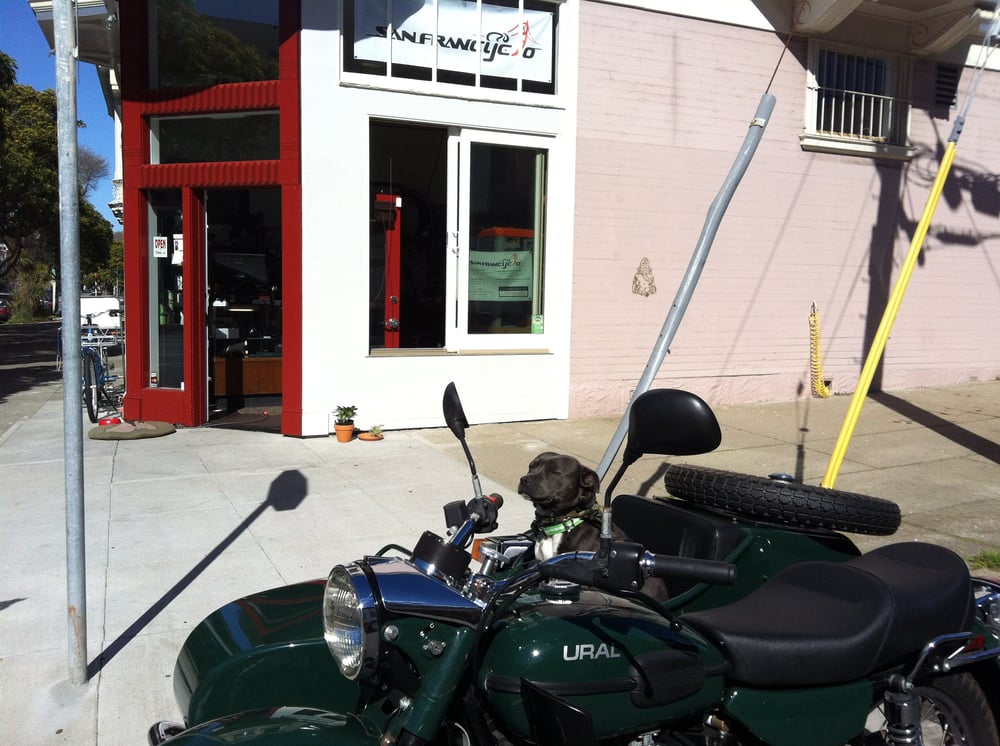 Other perks include all lights 20 percent off, as well as all apparel 35 percent off, except for San Francyclo-branded items.
All kids' bikes will also come with a 25 percent trade-in credit offer, which means parents can return them once they've been outgrown for a 25 percent credit towards the next size up.
Annecone also announced that shop dog Mojo is expected to hang out on the sidewalk full-time in front of the Inner Richmond store.
When asked about further plans, he told us that in the coming months he will launch a mobile repair service, which will include onsite repair at the home or office, as well as pick-up and drop-off service if someone can't make it into the store.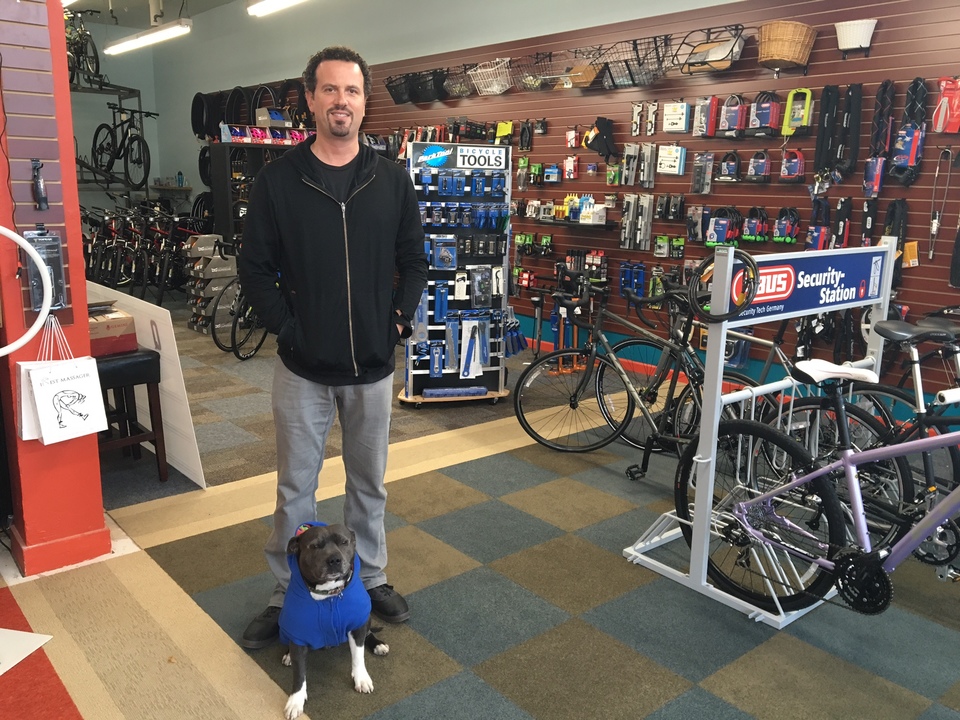 Bikers who frequent the area or live in the neighborhood can still get bike repairs and shop at Wiggle Bicycles at 518 Waller St.

Thanks to tipsters Kim Q., Molly H. and Shuan W.!

See something interesting while you're out and about? Text Hoodline and we'll try to find out what's going on: 415-200-3233.