Published on November 10, 2017
A mountain lion has been tranquilized near Diamond Boulevard and Duncan Street in Diamond Heights after authorities received a call this morning around 10am with a sighting of the animal, Hoodline content partner ABC7 has learned.
Officers carrying rifles as a precaution surrounded the creature, which was not reported to have been injured. Animal Care & Control (ACC) determined that the mountain lion is female.
ACC Officer Edith commented on Twitter that "we are lucky to be gifted with presence of this fine, apex predator, but SF is not the ideal place for her majesty."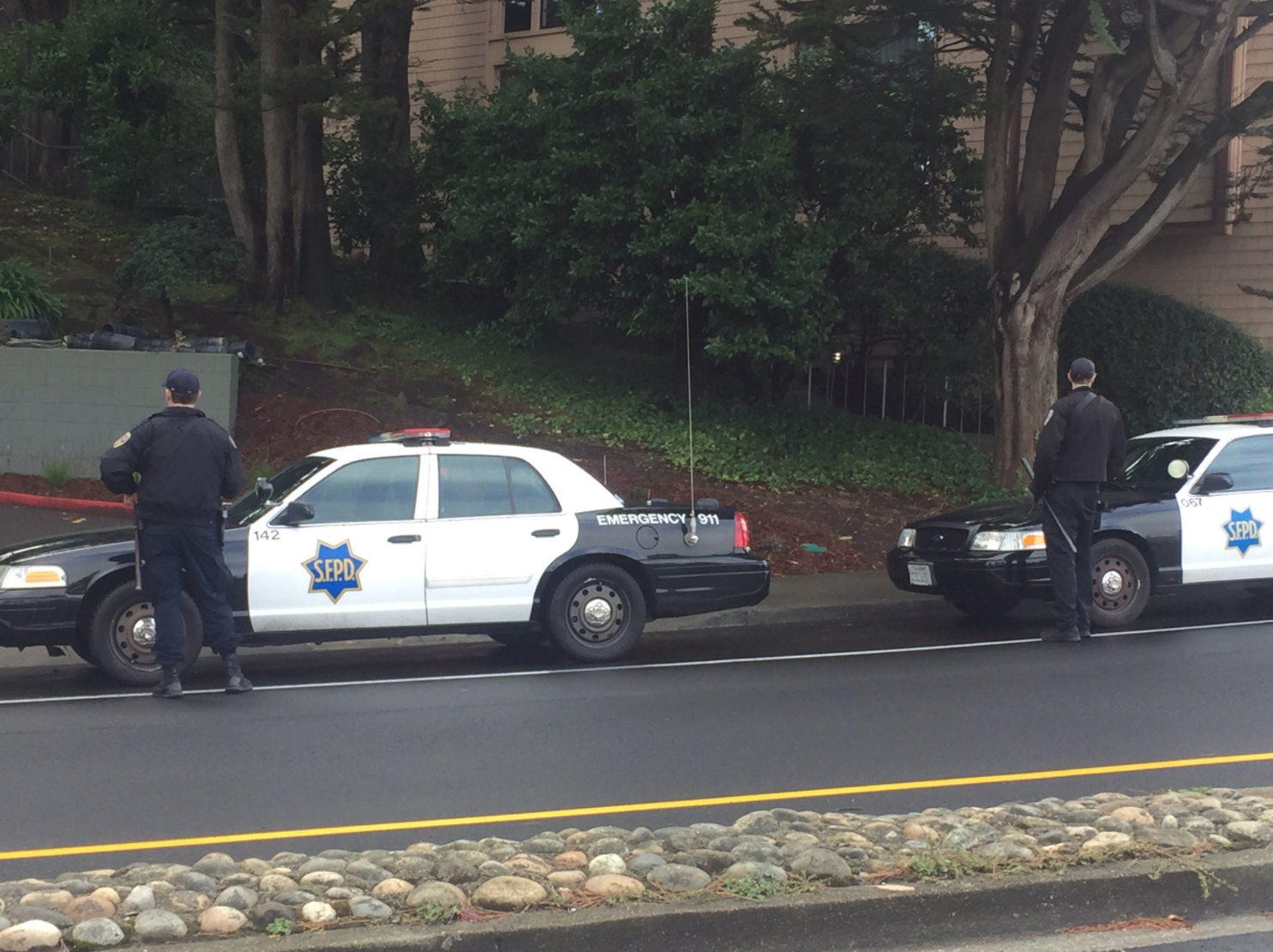 After two tranquilizer darts were fired, police kept watch until the animal was sufficiently sedated for transport.
As we reported earlier this week, a mountain lion was spotted in front of Salesforce CEO Marc Benioff's Pacific Heights home near the Presidio. It is unclear if this was the same animal.

Lion is now sedated enough to be moved pic.twitter.com/eHWrukzlsY

— Melanie Woodrow (@MelanieWoodrow) November 10, 2017
Pictures show the mountain lion resting on a truck with a mask on her face to reduce stress, blinking and eye dryness.

Puma concolor are widely distributed across the western part of North America; adults are 25 to 35 inches high at the shoulders and up to 8 feet long (including the tail), but they are rarely seen in the city. The last time a mountain lion was spotted in San Francisco was in the summer of 2015.
They primarily eat deer, but also hunt smaller animals like coyotes and raccoons. Highly adaptable, cougars avoid humans and are fantastic at hiding; however, pet owners, particularly those walking off-leash dogs, should take precautions.
The mountain lion has been successfully evicted from #SanFrancisco & she's on her way to the peninsula, presumably not on a tech bus. https://t.co/9HjWTWUUHx

— SF Animal Care (@SFACC) November 10, 2017
Via Twitter, animal control officials said the mountain lion is now on her way to the Peninsula, "presumably not on a tech bus."