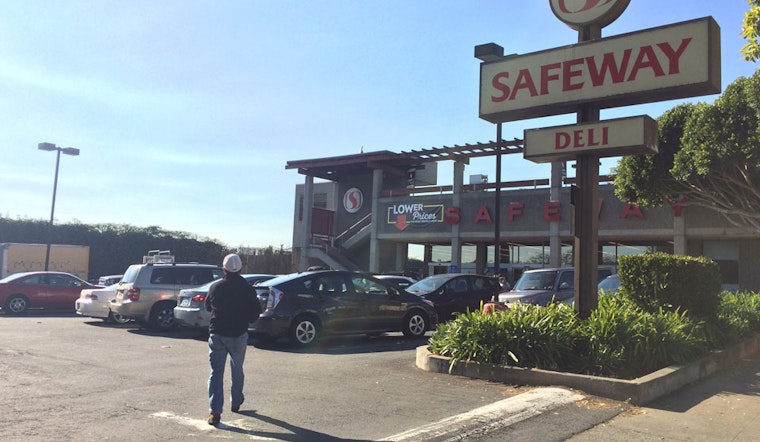 Published on December 12, 2017
As news of Mayor Ed Lee's passing spread this morning, residents and merchants on Monterey Boulevard, a commercial corridor near his home where he sometimes shopped, reacted to the news more slowly.
On a bench in front of the Safeway where Lee suffered a heart attack last night sat a single bouquet of flowers and a note of condolence:
"Rest in peace, Mayor Ed Lee. We're proud to call you a neighbor. Thank you for giving your all to SF."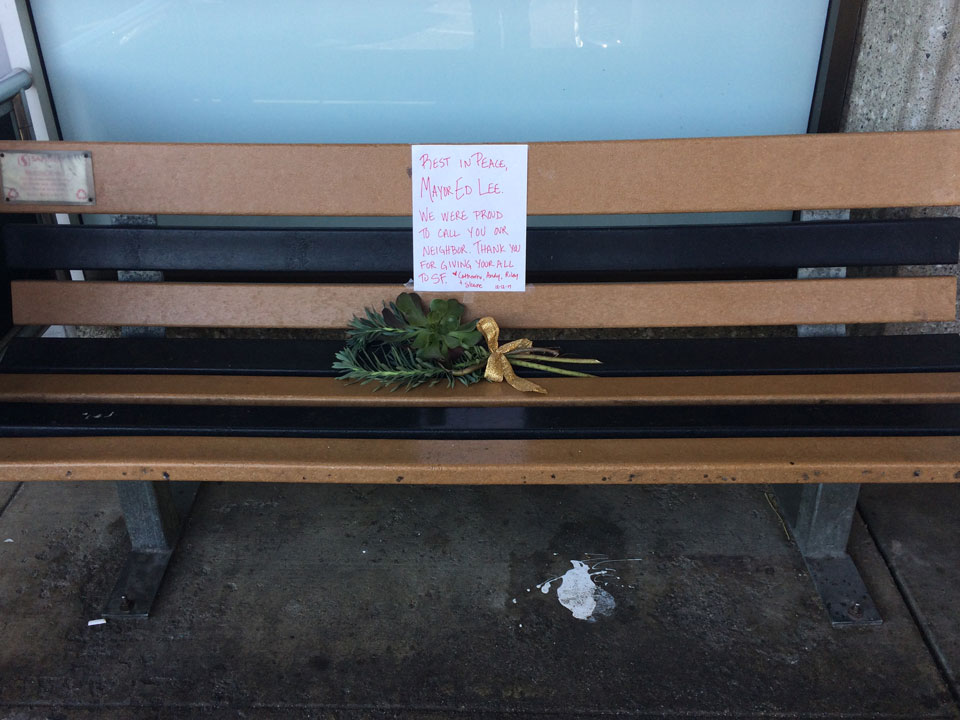 While many residents hadn't met the late mayor, who lived in adjoining Glen Park, most knew that he lived in the area and often shopped at Safeway.  
At Sol Y Luna Spa, a TV played a news conference from downtown. Customers getting their hair cut at Heff's Barbershop and dining at Big Joe's discussed the news.

Peter Azar, the owner of Big Joe's diner, discussed the news with customers over breakfast.
"He was a great supporter of the neighborhood, and always shopped in the Safeway," Azar said. "He was just a normal guy: always said 'hi,' always said 'bye.'"
Steven Brown, chair of City College of San Francisco's Environmental Horticulture & Floristry Department, discussed the mayor's passing while eating lunch at Big Joe's.
"He was a hard worker, and he did some good things for the city," Brown said. "I wish his family well."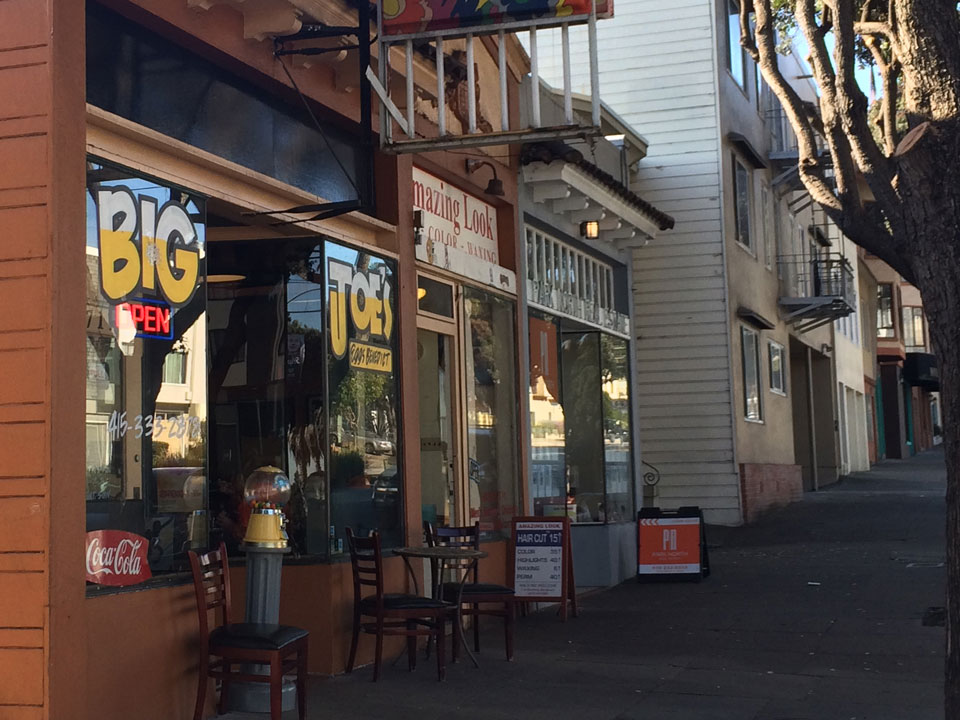 Henry Lenh, owner of Sol Y Luna Spa, said the mayor visited his business twice to introduce himself.
"It's sad," Lenh said. "He did a lot for the Chinese community and he helped people stay in the city by raising the minimum wage."
A barista at Railroad Coffee said he'd never seen the mayor in the store but sometimes saw him drive past.
Vaen Dogtanyong, who owns Monterey Pizza, said she was shocked.
"What sad news," said Monterey Pizza owner Vaen Dogtanyong. "This is one of the best communities in San Francisco," she added. "It's a really small neighborhood and we all look out for each other."
The mayor was part of that community. Although Dogtanyong never met the mayor, she said his family and staff distributed posters and stopped in to order pizzas during the 2015 election.

"I'm sure [we'll] all be hearing about this from customers all day," Dogtanyong said, shaking her head.
This article was published in partnership with the Ingleside-Excelsior Light.