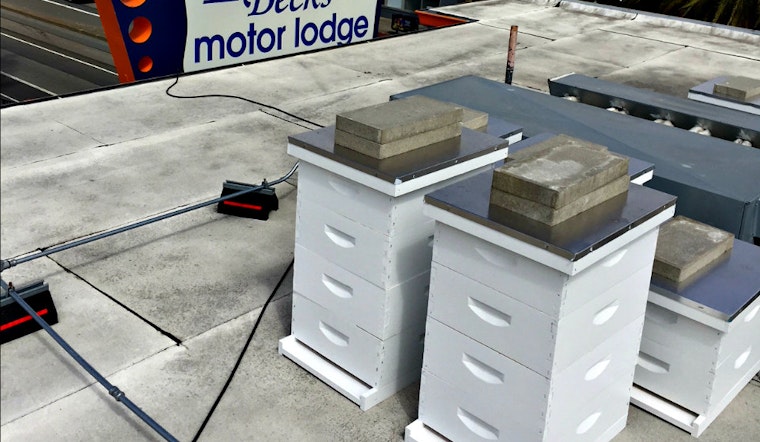 Published on December 03, 2017
Out-of-towners aren't the only ones checked in to Beck's Motor Lodge: the Market Street hotel is also home to a bee colony with tens of thousands of residents.
The urban apiary is comprised of five beehives that resemble white filing cabinets tucked into a corner on the roof at the rear of the complex. Brittney Beck, granddaughter of Bill Beck, who built the hotel nearly 60 years ago, introduced the bees to the lodge's sundeck about a year ago.
In recent years, installing rooftop hives has become popular among environmentally-conscious hotels. Beck said she learned about urban beekeeping through her involvement with the Hotel Council of SF.
"We try and be better to the environment," Beck said, "so getting the bees was just one component of that."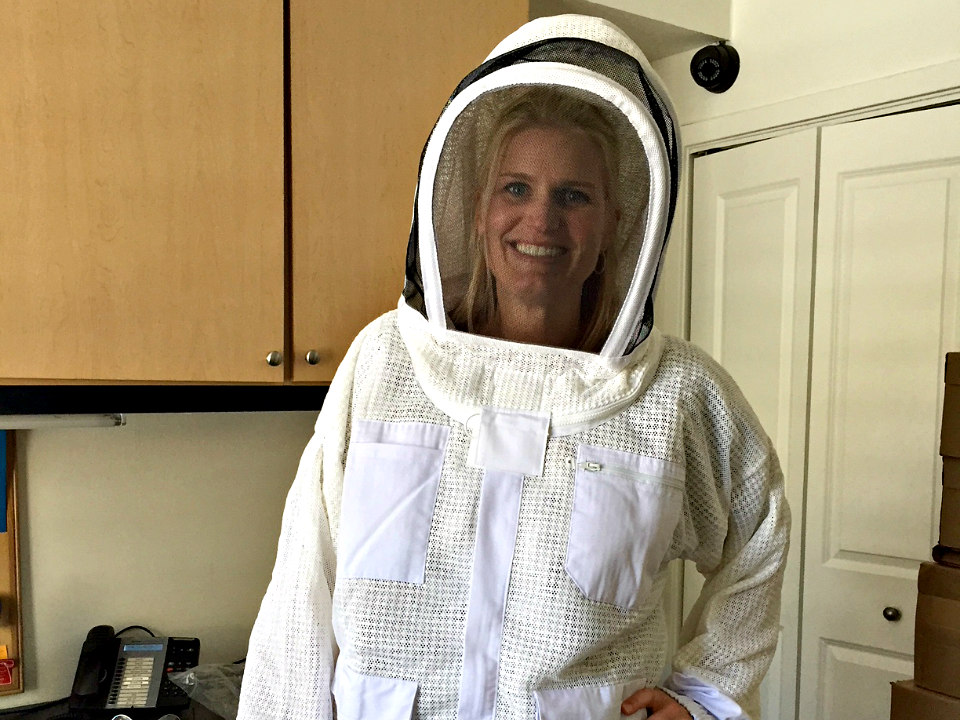 After mounting soap and shampoo dispensers in each of the hotel's 58 rooms and posting signs encouraging guests to re-use bath towels, Beck said she wanted to do more to help the environment.
"I know how important bees are for giving us everything that we love to eat—without bees, no one would have their avocado toast," she laughed. Beck brought in local beekeeper Roger Garrison to set up and manage her hives.
Garrison works as a waiter at the W, but he's also the sole proprietor of A Bee Well Production, LLC, which partners with establishments like Omni San Francisco, Hotel Zetta San Francisco and Beck's to support the local honeybee population.
Since 2015, Garrison, an active member of the San Francisco Beekeepers Association, has installed more than 60 hives at 10 hotels. He's also established hives at a local recycling company, residential homes and a grocery store.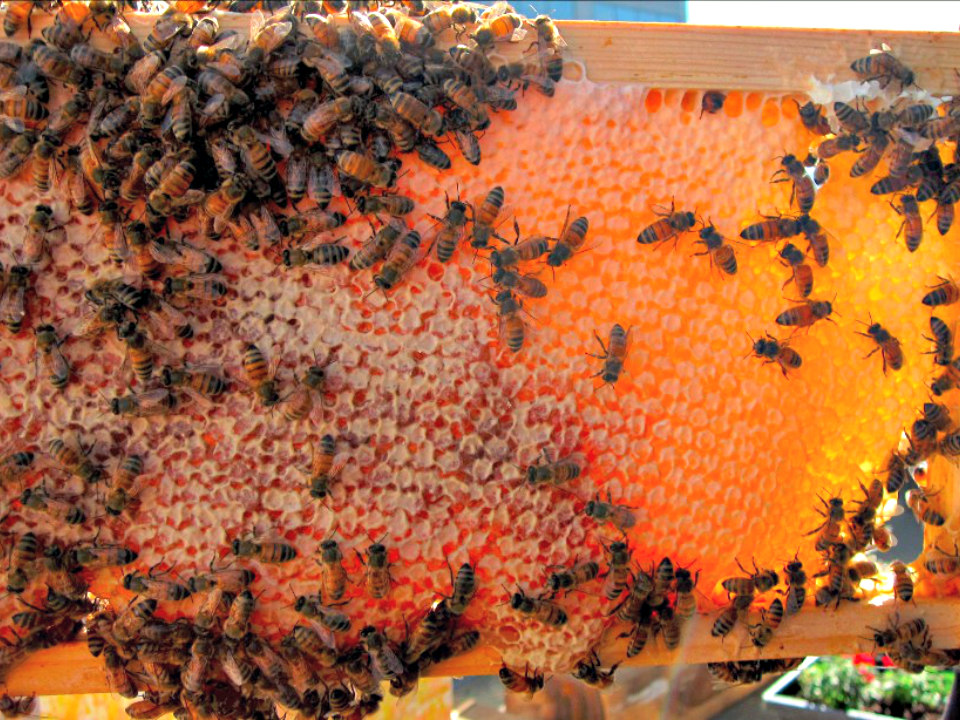 A major tenet of Garrison's work is to not rely on mail-order insects shipped to him at the beginning of each year, a common practice with many other beekeepers.
Instead, he's investing in what he calls "survivor stock," trying to grow, develop and expand the colonies he's already established locally. By doing so, Garrison says he's able to do things like transfer bees—including virgin queens—between hives, which wouldn't otherwise be possible.
To take care of his survivor stock, Garrison pays close attention to his hives, referring to his work as "bee attending," as opposed to "bee keeping."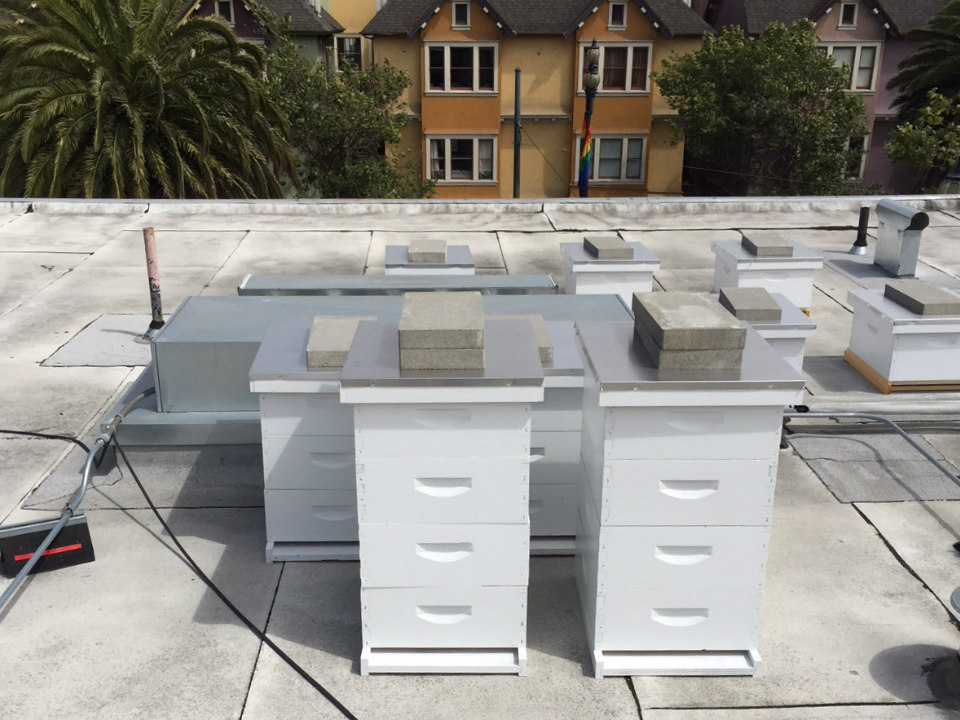 "People say 'oh you must be the bee whisperer,' but that's not the case," Garrison said. "The bees are the human whispers because they're telling me everything about what they need. If I really listen and watch the symptoms and signs, I can really help them."
That level of attention means that Garrison visits Beck's Motor Lodge's hives weekly to check on the insects and make sure the queen is happy.
Twice each year, he reaps the rewards; in 2017, Beck's bees produced more than 100 pounds of honey.
"[Beck's queen bee] is what I call a honey hoarder," Garrison said. "She'll just store honey everywhere—it's amazing how much nectar she's able to pull in."
The Nob Hill resident said Beck's Motor Lodge's hives are some of his best in San Francisco. If they continue to thrive, he plans on using it to establish new colonies elsewhere in the city.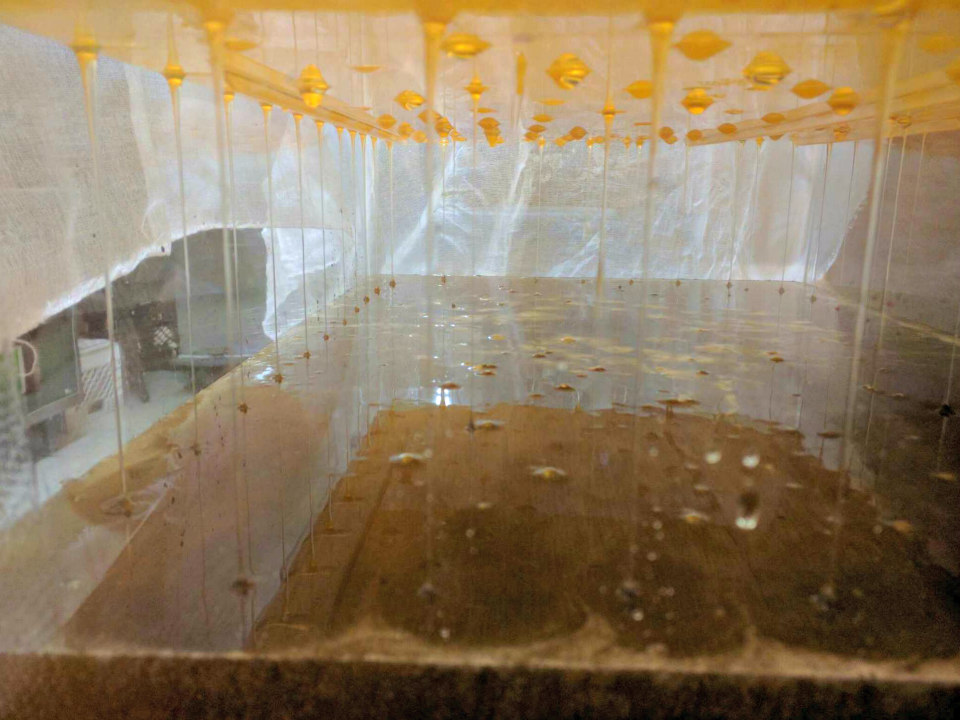 Although the colony has a direct impact on nearby plant life, few passersby or neighbors are aware of its presence.
"We love them, but we don't mingle with the bees too much," said Beck. "They have their own space and do their own thing, but nobody really knows that they're there."

She may start building some buzz for her rooftop guests, however—Beck said she's interested in partnering with local shops, bars and restaurants to distribute the honey produced at the hotel.
"A lot of hotels in San Francisco that have bees also have a restaurant component, so they can incorporate their honey into their menus, but we don't have that."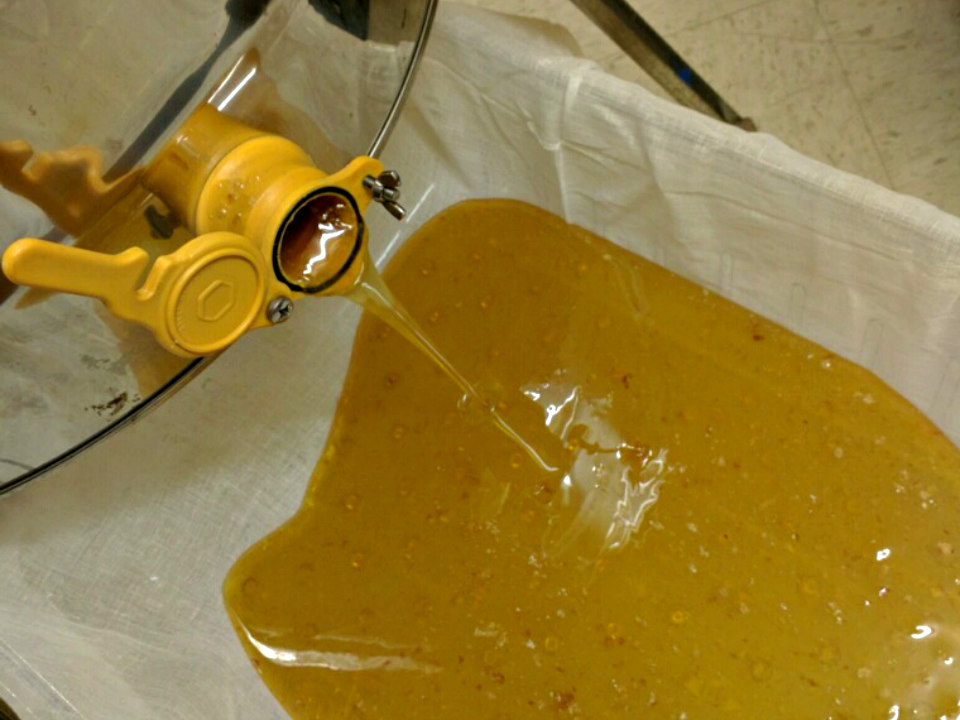 According to Beck, she had conversations with a couple of local bar owners last year about offering honey to them for a yet-to-be-determined specialty honey-themed cocktail, but nothing ever came to fruition.
Instead, the hotel gave a complimentary jar of honey, to each guest who stayed at the hotel on Christmas Eve and Christmas Day.
This year, the hotel has three 5-gallon buckets of honey waiting to be jarred, says Beck.
"That's a lot of honey when you think about the fact that most people use a teaspoon in their tea," she said. "We need to do something with it."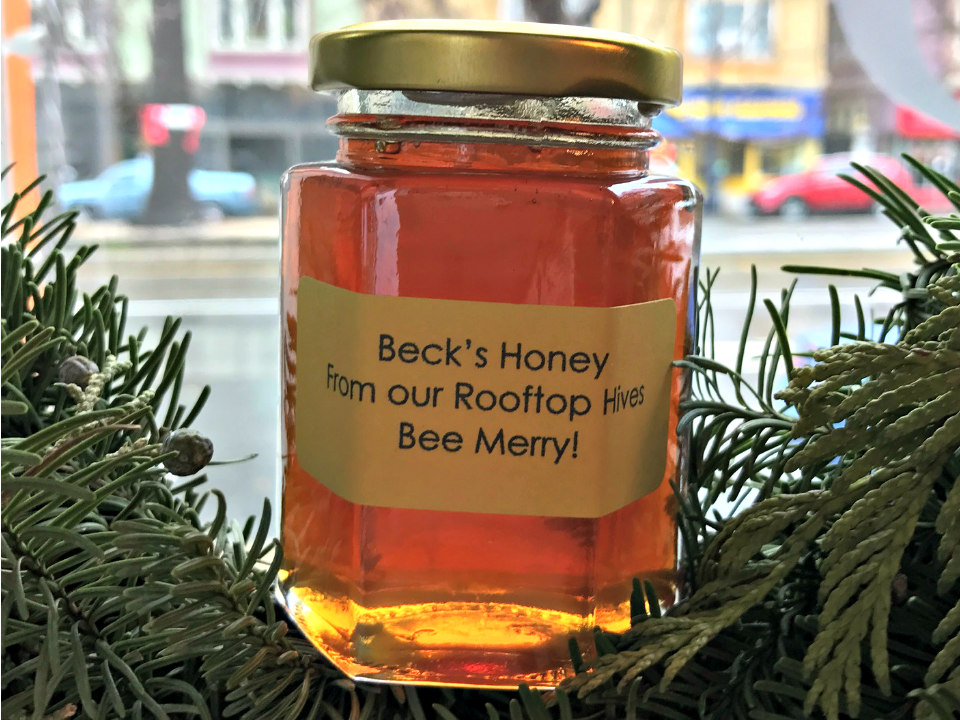 For now, she has no plans to sell honey at the front desk, as "there's no place to display it," but she's still looking for a way to use her stockpile of liquid gold. Currently, she's designing a logo for future use.
While she considers bringing the hotel's honey to market, Beck said she's content that the existing operation provides the area with bees that pollinate everything from street trees to backyard tomatoes. Honey bees can forage as far as two miles from their hives.
"We're kinda just chugging along," Beck said. "Having them is good for the neighborhood."