In this week's edition of Oakland Eats, we bring you details about several closures throughout The Town, updates from a formerly shuttered Italian spot, and new developments in recently vacated spaces. 
Closing
DESCO (499 9th St.)
DESCO, the popular Old Town Italian eatery known for its house-made pastas and pizza, will close by the end of the year, tipster extraordinaire Al M. reports. The restaurant will, however, stay open through the holidays to allow long-time customers to "have one last meal." 
Chef Donato Scotti told Hoodline that the closure stems from an "inability to come to a long-term agreement [with building owners] that would allow us to make updates to the restaurant space and concept."
"While DESCO is doing very well," Scotti continued, "we have decided to focus our attention on Donato & Co., our two restaurants in Redwood City, Donato Enoteca and CRU, as well as a new venture planned in San Francisco." 
Scotti said he "loves the Old Town neighborhood and greatly appreciates all of the support DESCO has received over the years."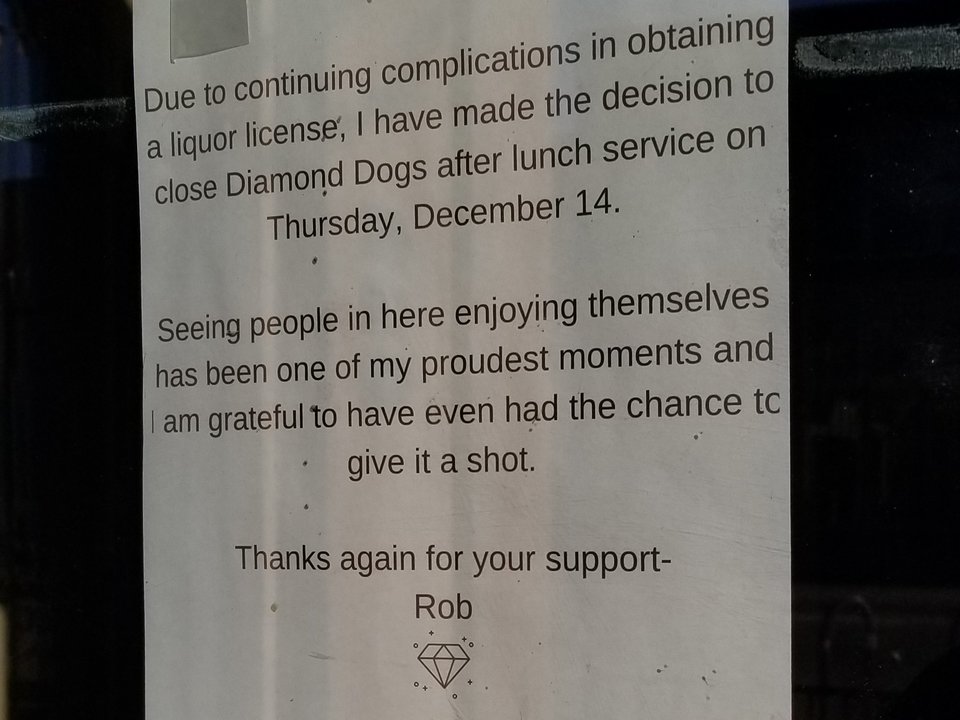 Diamond Dogs (468 3rd St.)
Also closing up shop is Diamond Dogs, otherwise known as the spot that serves "hotdogs for grownups."
Tipster Al told us that owner Rob stopped slinging sausages this past week after difficulties in obtaining a liquor license. There's a sign posted to the door with a similar message and a "thank you" to his customers. 
Al reported that it took Diamond Dogs "nearly a year to get the place together and to close [so soon] is so sad."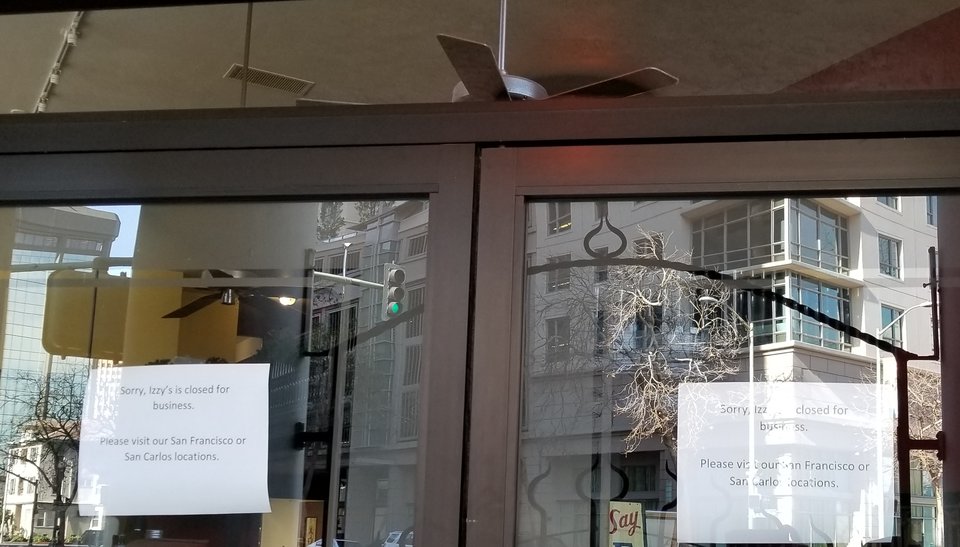 Izzy's Steak & Chop House (59 Grand Ave.)
Also on the chopping block this week is Izzy's Steak & Chop House, Al told us. The restaurant is "officially closed for good with a notice letting fans know to visit their San Francisco location instead," he said. 
Two moving trucks were seen outside the space "removing all decorations and business supplies," Al said. "They want to be out by the end of the week."
Reportedly, rising rents were the reason behind the closure; no word just yet on which eatery might take over the space.
Updates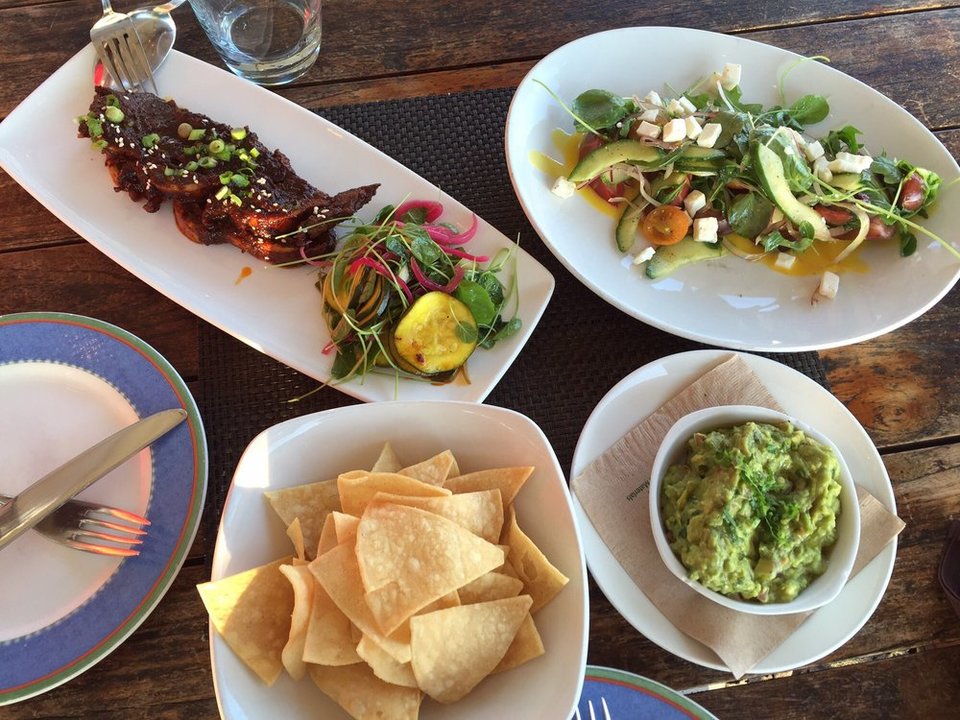 Bocanova/Belcampo Meat Co. (55 Webster St.)
Tipster Al reports that Bocanova—which joined a slew of other eateries that have departed Jack London Square in recent months—will open up again in an Uptown space near the newly minted dosa by DOSA Indian restaurant on the 2000 block of Broadway. 
In the meantime, Belcampo Meat Co. will be opening a new "flagship location" in the space, Al added. The charcuterie company's headquarters are located nearby at 65 Webster St.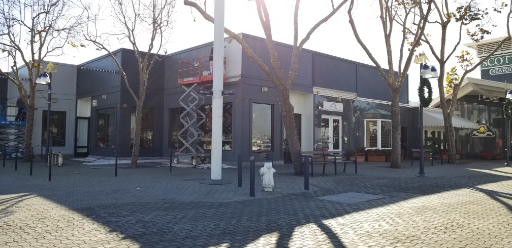 Former Steel Rail space (439 Water St.)
Al stopped by the former Steel Rail space at Jack London Square, which closed earlier this year in October, to see if there are any new takers. 
"The building is getting its first touchup since their quick and quiet closing," he said. Workers could be seen applying a fresh coat of paint to the facade and mentioned to Al that that the space is still up for grabs. 
Meanwhile, the spot is available as is to host parties or events until a permanent tenant moves in.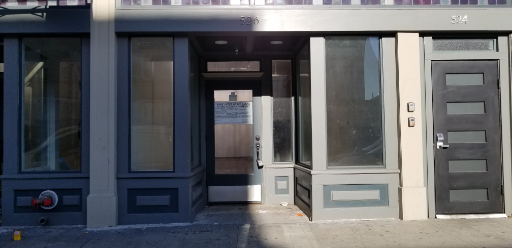 New Star Restaurant/Summer (526 8th St.)
Lastly, Al reports that construction and renovation work has commenced at the former New Star Restaurant, a Chinese buffet spot that closed in 2016. 
"The name of the business listed is 'Summer,' he said, and [whoever is moving in] has applied for a license to sell alcohol." 
If you've seen a change n Oakland's food landscape, text your tip and a photo to 510-757-9959. If we use your info in a story, we'll give you credit.