Oakland's latest effort to house its homeless residents kicked off last week when the city opened the doors to 20 outdoor sheds on an empty lot near downtown.
The structures will temporarily house 40 people who now live on the city's streets, often in tents in one of dozens of encampments scattered across the city.
The city selected a lot bordered by Sixth, Seventh, Castro, and Brush Streets, near the Interstate 880-980 merge in the Acorn district. The East Bay Times reported that PG&E originally rented the land for equipment storage but turned over the site to the city.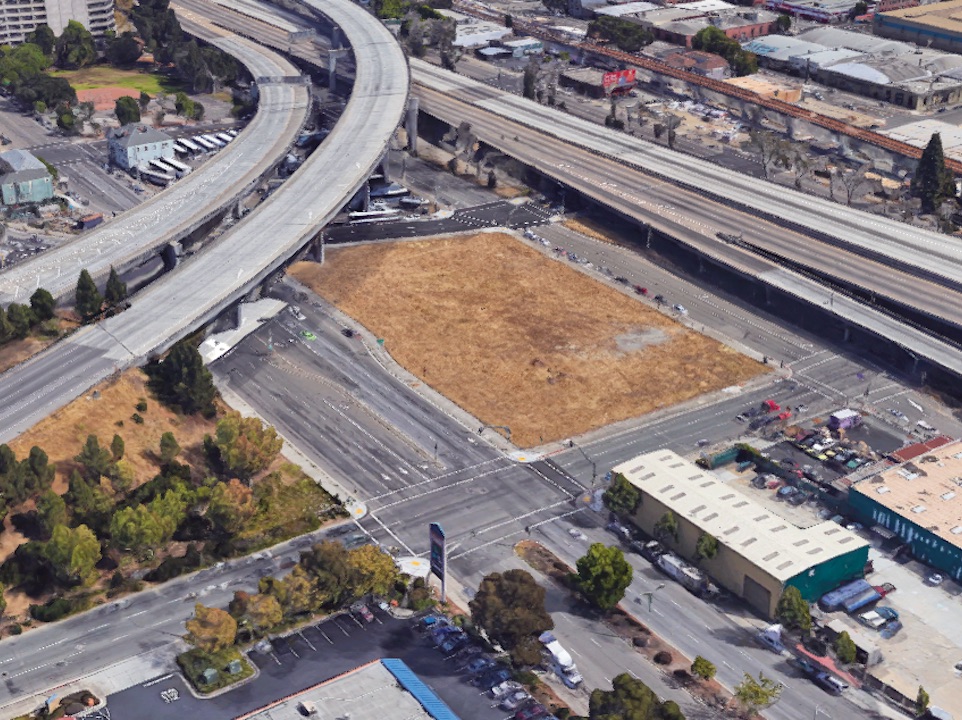 On Tuesday morning, Assistant to the City Administrator Joe DeVries walked the streets around the site, attempting to coax people in nearby encampments to consider moving into the sheds.
DeVries said efforts to attract residents has been met with some reticence and skepticism, in part because of "misconceptions about what's happening here."
Some unhoused residents reportedly believe the sanctioned encampment has a curfew and prohibits dogs, but residents are asked to sign in and out for safety purposes, and officials have constructed a dog run. For the holidays, workers have strung up holiday lights and plan to put up a Christmas tree.
DeVries said 11 new residents moved in last week, and the sheds were about 25 percent occupied as of Tuesday. City officials were expecting a two- to three-week ramp-up for the site, which is going as expected, he added.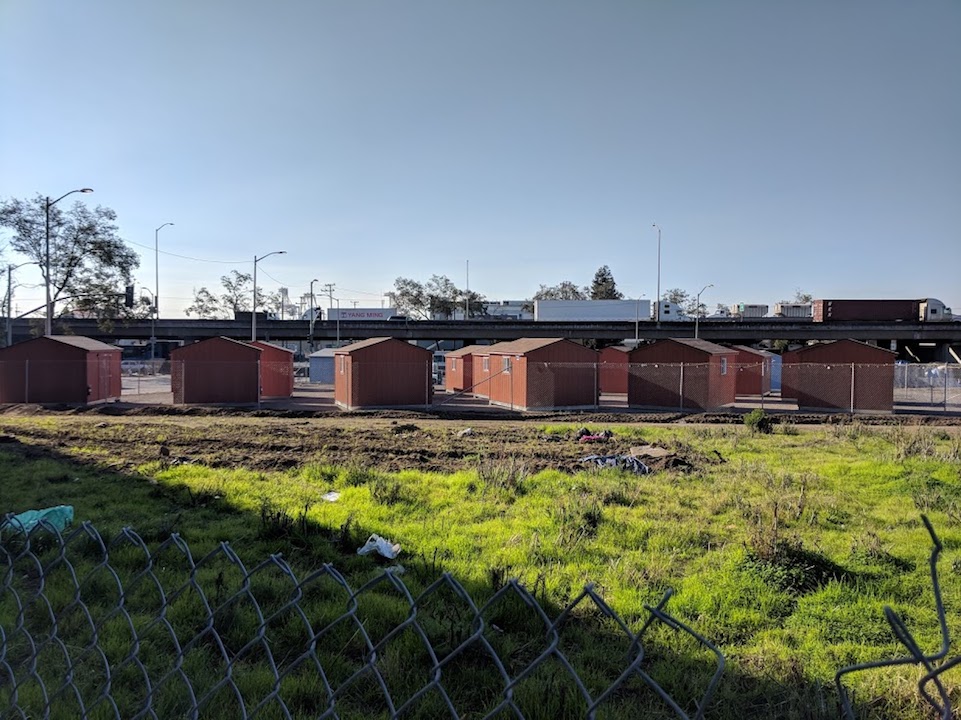 DeVries added that planning for a second site is underway and funding has been secured, but a specific site has not yet been chosen. Construction of that site is expected "in the new year," he said.
The sheds do not have electricity, but there are shared on-site toilet and sanitation facilities. The site has security guards, a site manager, and a case manager to help residents. Mobile hygeine nonprofit Lava Mae will visit the sanctioned encampment weekly to provide showers, reports East Bay Times.
In September, the city chose three potential sites for the sheds, one of which is the new site. The other two are 3831 Martin Luther King Jr. Way (near Macarthur BART) and East 12th Street and 23rd Avenue (near Interstate 880 in the San Antonio neighborhood).
Homelessness in Alameda County increased 39 percent in the last two years, according to survey data released in May. An overwhelming majority of homeless residents (82 percent) were last housed locally.
In November, Oakland Mayor Libby Schaaf said at a news conference that the sheds are "not a permanent solution. This is a right-now intervention."