Last night, SFMTA's Board of Directors unanimously voted in favor of rolling out demand-based pricing for parking across metered parking spaces and city-owned garages.
Drivers can expect to see the installation of "smart meters" and the first round of pricing changes by early 2018. Hank Willson, SFMTA's parking policy manager, said most drivers won't notice a difference.
As we've previously reported, demand-responsive pricing for parking is different than surge pricing used by ride-hailing companies, which hike fees during transit outages or bad weather.
Instead, Willson said that demand-based pricing for parking is just as likely to go down as it is to go up, and drivers can check ahead of time to see how much they can expect to pay.

In addition, prices may only be adjusted up or down by $0.25 every three months.
"Throughout the pilot process," said Willson, "people thought this was a fancy was of SFMTA raising prices, but that's not the case—prices went down."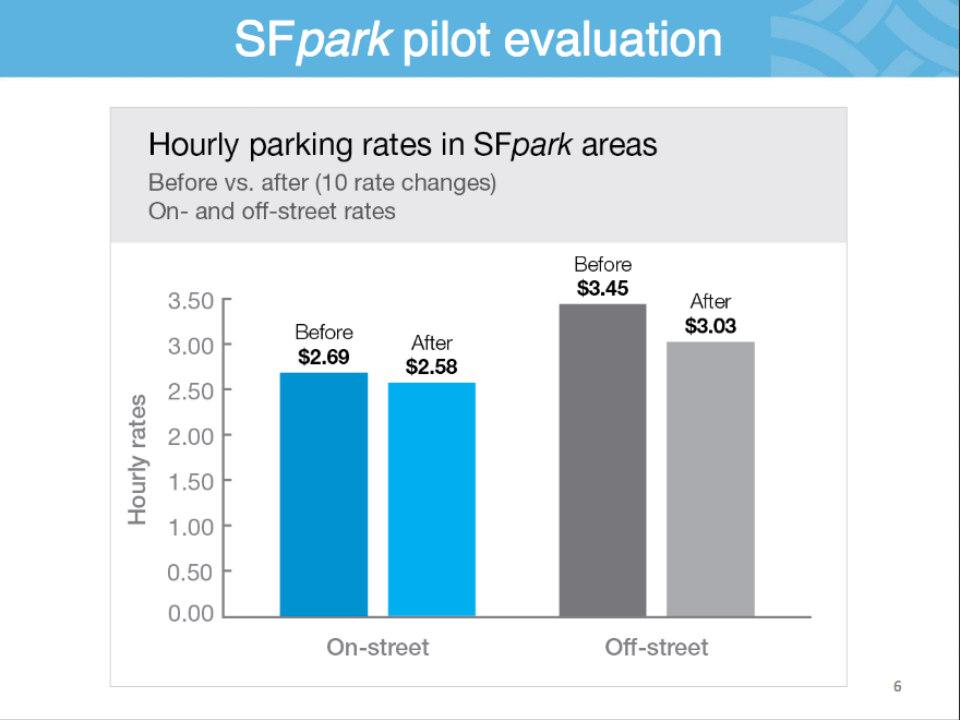 According to SFMTA's pilot evaluation, average rates went down by 11 cents an hour on the street and by 42 cents an hour in garages.
"It's not about raising rates," Willson said, "it's about finding the right price."
In his presentation to the SFMTA Board, Willson described the program as revenue-neutral and said drivers can, on average, expect to see rates remain relatively flat.
"There will be no surprises," Willson said, "and you'll often be able to find cheaper rates just around the corner."
The change will not affect meters under the jurisdiction of the Port of San Francisco, the Recreation and Park Department, the Golden Gate National Recreation Area, the Presidio of San Francisco or the Treasure Island Development Authority.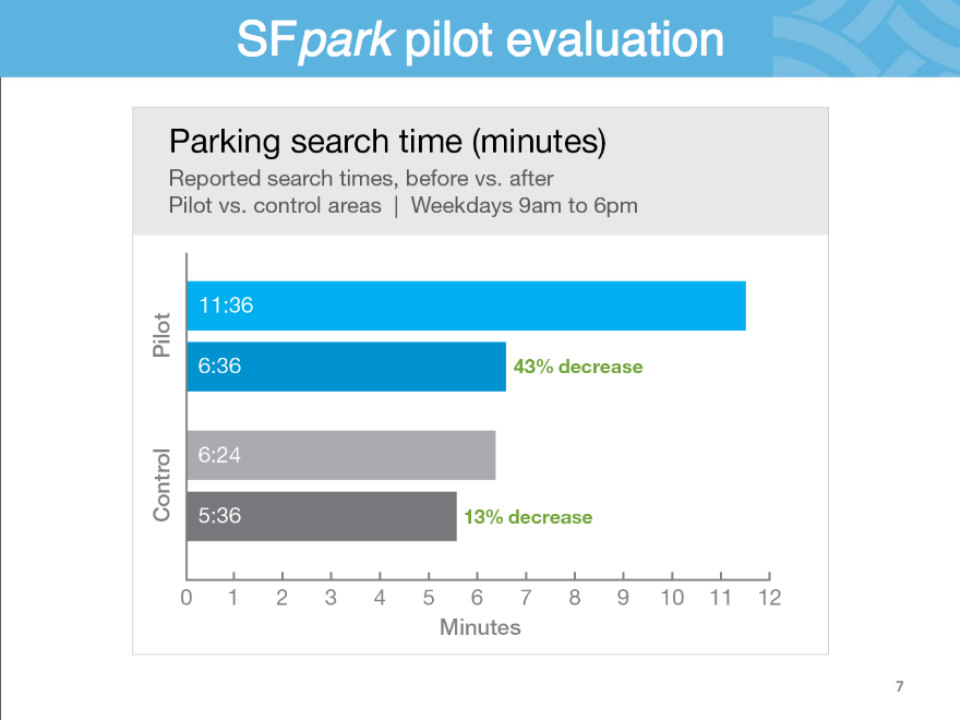 SFMTA claimed demand-based parking pricing in the program's pilot areas also reduced the amount of time people spent circling for parking, thus reducing emissions
Officials say that the pricing model contributes to faster transit and better sales for nearby businesses.
Between 2010 and 2013, sales tax revenues for businesses in non-SFpark areas increased 20 percent. By comparison, in SFpark pilot neighborhoods, they went up by more than 35 percent, indicating that consumers were spending more in those neighborhoods because they can find a place to park.
"The goal is to get people into parking spaces as soon as possible." Willson said. "[During the pilot], people reported a dramatic drop in time it took to find parking—that's exactly what we're looking to do."