Oakland Museum of California explores urban farming in a new exhibit, Take Root: Oakland Grows Food. Running until January 2019, the exhibition examines how residents from all walks of life have embraced different aspects of local agriculture.
"We had wanted to do this for a while," said Sarah Seiter, associate curator of natural sciences at OMCA. At first, the museum conceived a statewide exhibit on the history of food, covering everything from Alice Waters to Cesar Chavez. After consideration, curators narrowed their focus to gardens within city limits.
"We have been really interested in showing gardens and cityscapes and working waterfronts and in showing that those places are working ecosystems too," said Seiter.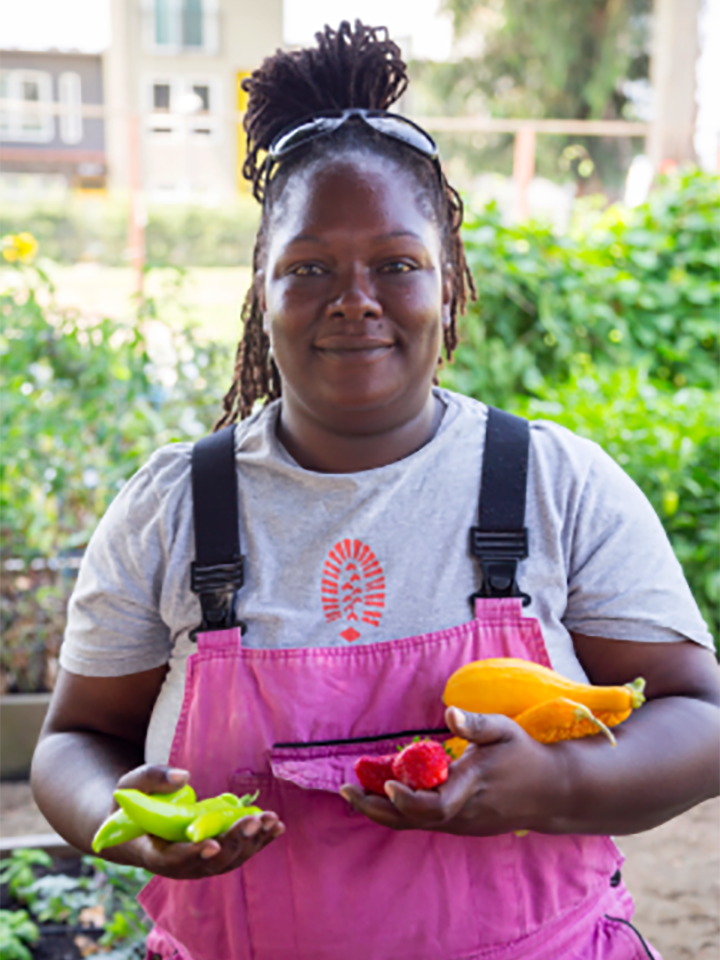 The exhibition is divided into three sections. The first looks at where food is grown in Oakland, local agricultural policies and guidelines, and owing to the city's industrial past (and history of soil contamination) safety issues.
The second section considers the mechanics of city farms and gardens, looking at the ecological relationships that gardeners may want to enhance or limit, such as cultivating native plants and encouraging beneficial insects for natural pest control.
"We want to show how gardeners are ecosystem managers," said Seiter.

The final section explores the reasons individuals and nonprofits grow food in Oakland. Many are seeking social justice, sustainability, food security, and the educational opportunities afforded by growing food locally. For others, the act of coaxing food from the soil is its own satisfaction.
The exhibition includes video of insect predators in action; a microscope for visitors to explore beneficial insects within gardens; opportunities to draw your own garden inspired by local crops and plants; an animation station based on organisms in urban gardens; and a photo contribution wall where residents can share photos of themselves and their crops.
A mini-documentary of food growers sharing personal and collective stories features organizations and individuals like nonprofits Love Cultivating Schoolyards and Acta Non Verba, as well as former Black Panther and social justice advocate Frances Moore.
"We wanted this to be kind of like a tasting menu or sample size of growing food in Oakland," said Seiter. "This is an exhibition with a lot of serious content, but we always want to make space for families that have more fun and interactive experiences. We try really hard to blend the serious with the joyful."
Take Root: Oakland Grows Food is at Oakland Museum of California's Gallery of California Natural Sciences through January 13, 2019. Tickets may be purchased online.