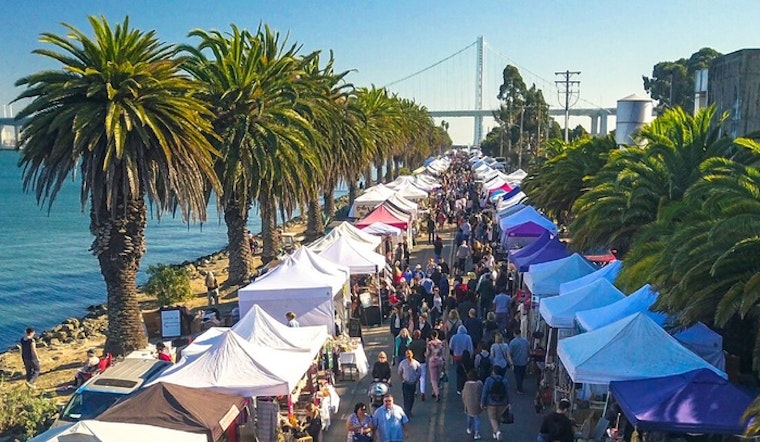 Published on January 24, 2018
If you're in the market for a fun evening (or day) out that doesn't cost a lot of dough, look no further. We've found three fun events for couples to check out on the cheap this weekend, along with inexpensive and delicious nearby restaurants to hit up before or after. 
Date 1: Treasure Island
Browse local vendors at the Treasure Fest
If you and your S.O. like to browse interesting goods, spend this Saturday or Sunday on Treasure Island for Treasure Fest, which "features 400+ local artists, makers, creators, antique collectors, 25+ food trucks and tents, local live music each day, full bars, kids' activities, and more. There are DIY community workshops & carnival games and scavenger hunts, too."
Admission for two people is normally $22, but Groupon is offering it for $11, which includes two glasses of seasonal sangria or a non-alcoholic blackberry ginger fizz. 
Grab brunch at Aracely Cafe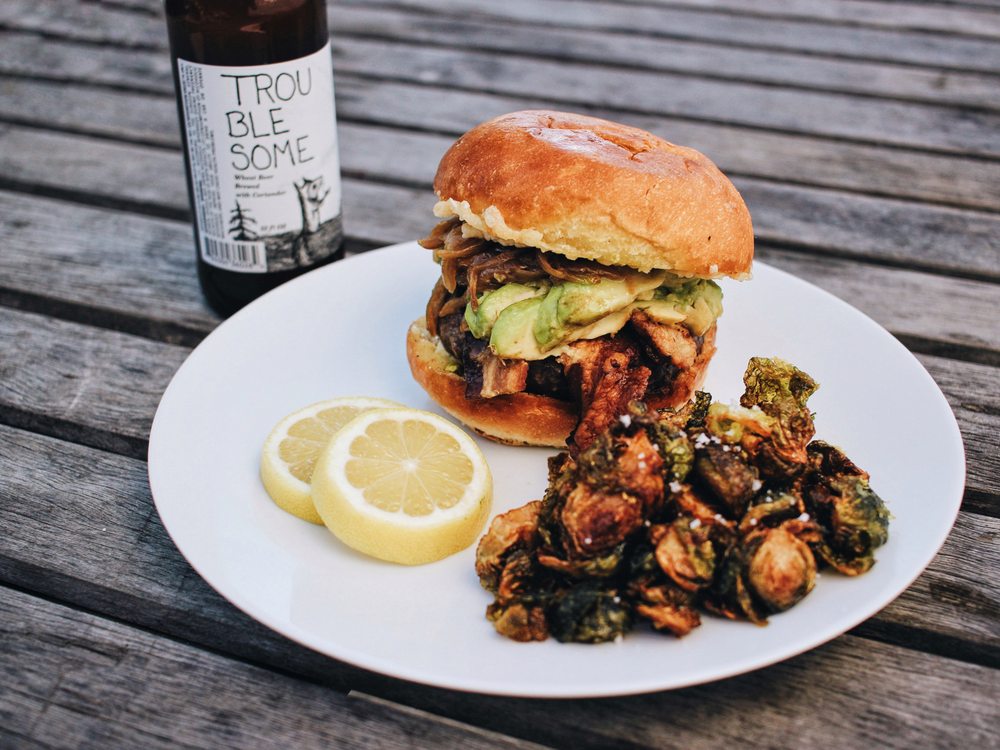 After you've shopped to your heart's content, make the move over to Aracely, one of the island's few restaurants. Brunch, offered from 8am-3pm on weekends, includes high-end items like cornmeal waffles with vanilla custard and brandied apples or carnitas chilaquiles at not-so-high-end prices: the most expensive item on the menu, eggs benedict with smoked trout, is $14, and many items are $9-11. And if the free drinks at the Fest aren't enough to keep you going, bottomless mimosas are $16 with any food purchase. 
Check out Aracely Cafe on Yelp >
Date 2: Castro
Explore the GLBT History Museum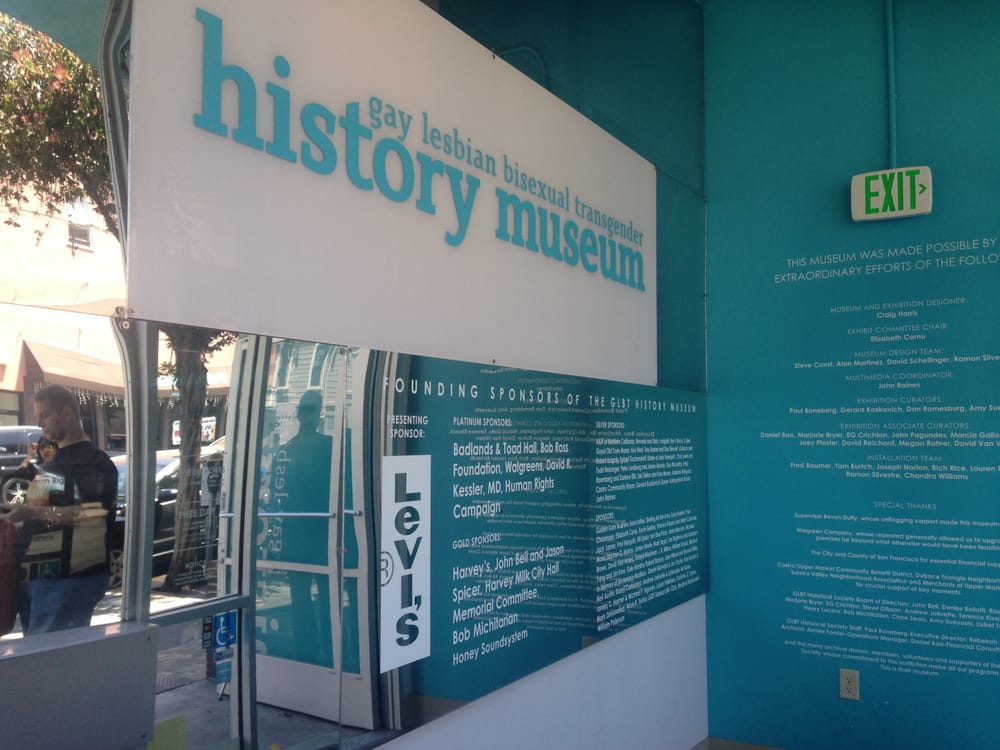 Whether they're gay or straight, San Franciscans owe a great deal of their romantic freedom to the advances made by the city's gay-rights pioneers. At this Castro museum, you can view their contributions for yourself, from artifacts that belonged to Harvey Milk to stories of same-sex romance in Japanese internment camps. It's a stirring reminder of the lengths past generations went to for love. 
Admission to the museum is normally $5/person, but you can get two-for-one entry with a Groupon deal, knocking the price down to $2.50 each. 
Hit the happy hour specials at Sushi Time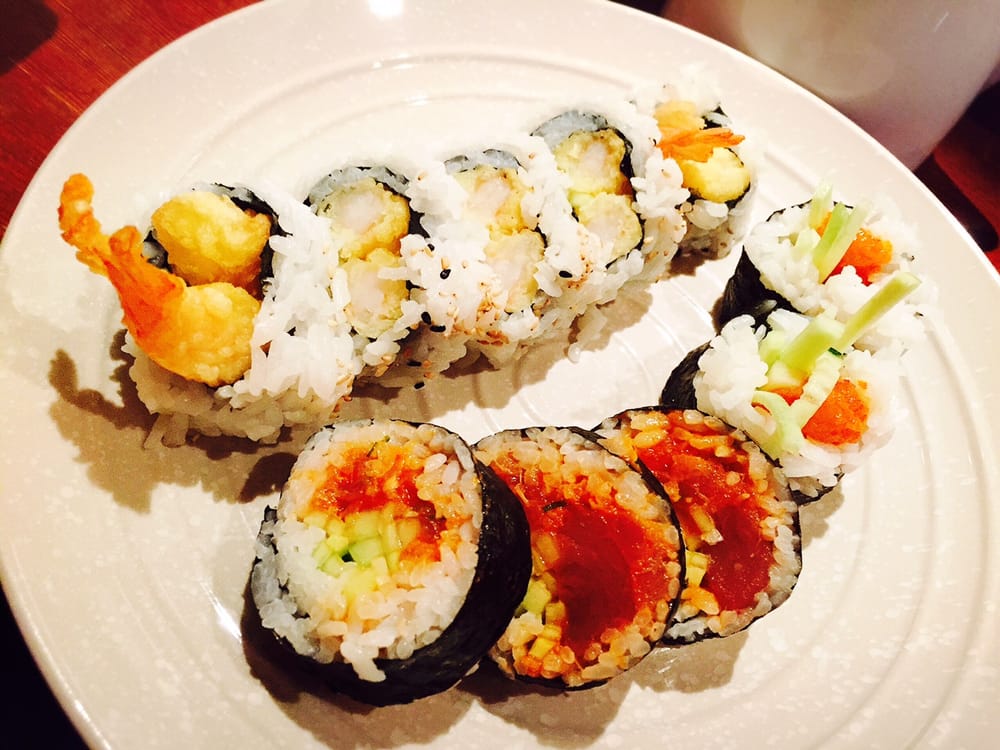 The History Museum closes up shop in the late afternoon, which will allow you to arrive just in time for the happy hour specials at Sushi Time, located a few blocks away on Market Street. From 5-6pm, a shrimp tempura roll, Alaska roll, or rock 'n roll will run you just $5.75 each, and a large hot sake or big bottle of Asahi are $5-5.25. The space is small and intimate, making it an easygoing spot for a casual date.
Check out Sushi Time on Yelp >
Date 3: Mission
Meet the future of funny at "Brave New Jokes"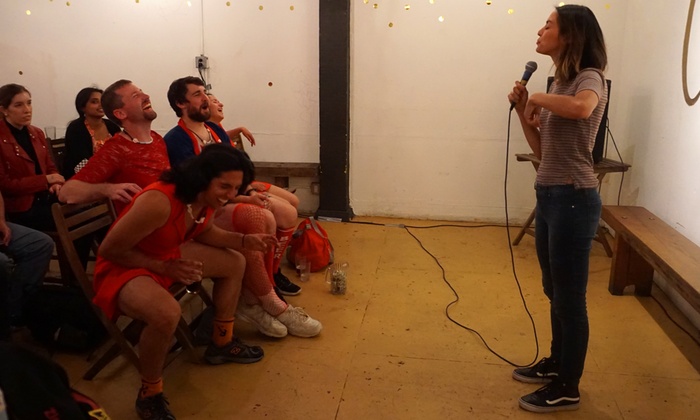 The Mission's Dear Mom has been reincarnated as Darger Bar, and this Saturday night, they're hosting a stand-up showcase for a host of top local comedians. The event, which starts at 7pm, will feature performers who've brought the laughs at top local comedy clubs like the Punch Line, San Jose Improv, Rooster T. Feathers and Cobb's. Tickets are normally $5, but they're two for one on Groupon. 
Sample authentic Mayan eats at Poc-Chuc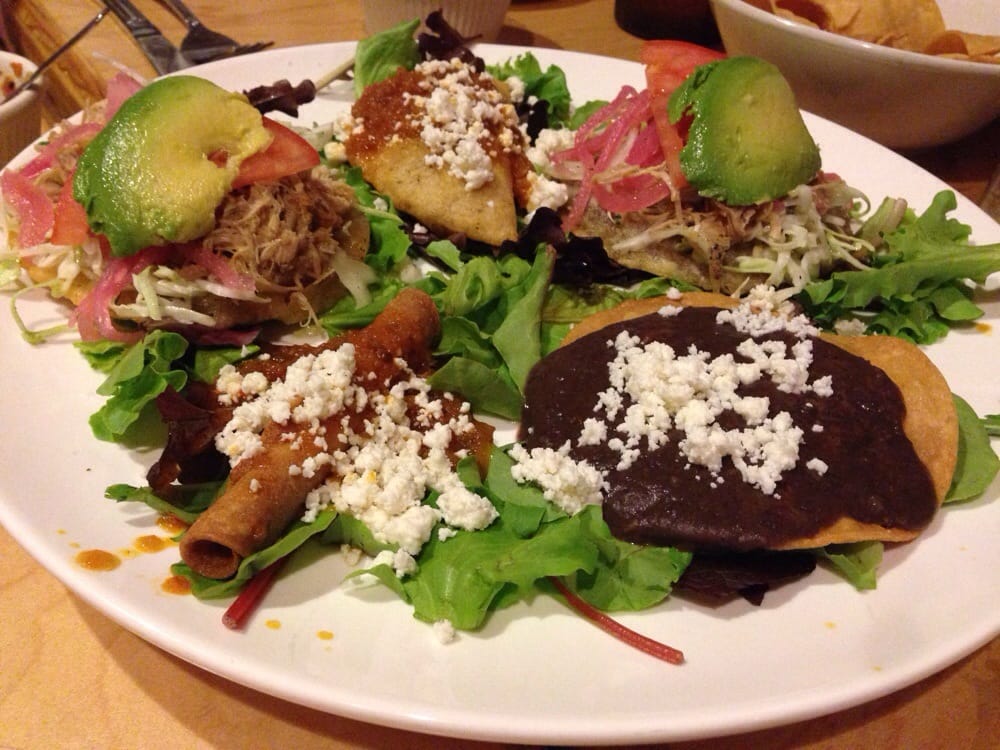 After a few laughs and a few drinks, refuel down the street at Poc-Chuc, an underrated gem serving up authentic Mayan cuisine. While you can certainly dine on $4 tacos here, don't expect the usual carne asada and carnitas: instead, options include cochinita pibil (Mayan-style roast pork shoulder with achiote sauce) and chimole de pavo (turkey in a traditional black bean mole). Regulars rave about the estofado de borrego, a slow-cooked lamb dish; a huge portion is just $15. 
Hoodline offers data-driven analysis of local happenings and trends across cities. To make this work possible, we may include affiliate advertising links that earn us a commission in articles.