In this edition; a bagel chain adds a new link, an eatery specializing in affordable Indian fare debuts, a long-dark restaurant space comes to life, and other food related news from about The Town. 
Openings
Noah's Bagels (5095 Telegraph Ave.)
Distinguished Hoodline tipster Al M. reports that Noah's Bagels is taking over the former Genova Delicatessen space at Temescal Plaza.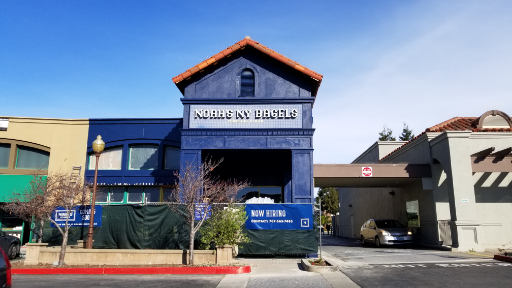 During his investigation, Al was able to tour the new spot and said that the place is almost ready to open. "Bright signature mosaic tile-like pieces on the exterior of the counter and a stainless steel oven are in place," he added. 
A construction worker on site couldn't verify a definitive date for its debut, but assured Al that it would "definitely be in February."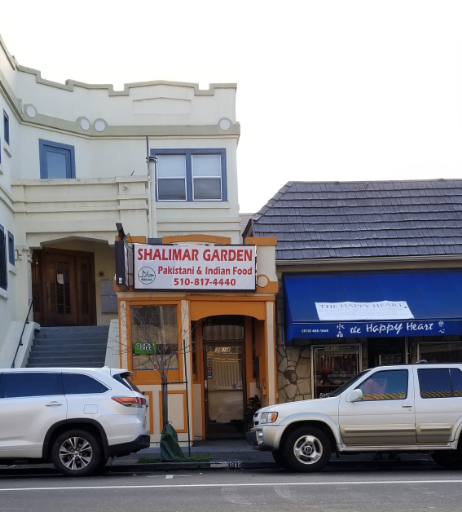 Shalimar Garden (3814 Piedmont Ave.)
Earlier this month, we reported the coming of Shalimar Garden, a new Indian eatery poised to replace the former Vegan Tikka & Masala space. 
Now, tipster Al M. says that the new restaurant has debuted, "even faster" than he expected. 
The menu features inexpensive dishes, he said, like lamb biryani and veggie samosas. Also of note, he said, are traditional desserts on offer like gulab jamun and an outdoor patio deck with an "amazing view."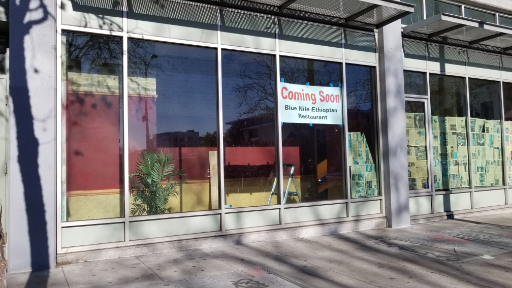 Blue Nile Ethiopian (160 14th St.)
A new Ethiopian spot is coming to Lakeside, Al M. told us. 
A tenant from one of the condo units upstairs confirmed the addition, along with a clerk at nearby Mo'Joe Cafe. It's not clear however, if the restaurant comes from the same folks behind the closed Berkeley eatery with the same name.
Inside, Al said furniture is stacked and ready to go. 
"It's good to see downtown Oakland with new diverse businesses offering everything from food, art, and clothing along 14th Street," Al noted. "The area is changing weekly."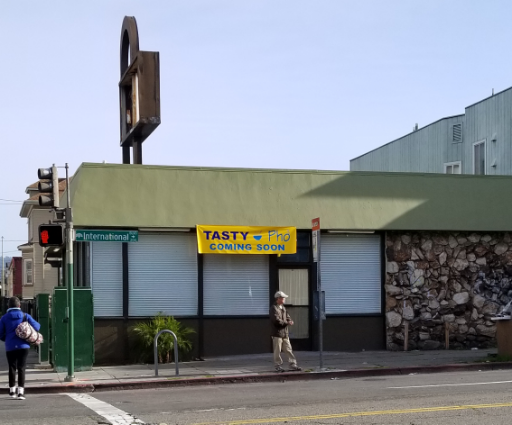 Tasty Phở (200 International Blvd.)
Last November, we reported the quiet closure of New King Restaurant, which was known for its "hearty bowls of phở and banh mi sandwiches." Now, a newcomer, called Tasty Phở is planning to take over the reins. 
Al told us the new eatery will have similar offerings to its predecessor with "an emphasis on a hearty broth." New equipment and supplies were seen moving into the space and an employee said the business was aiming for a February debut.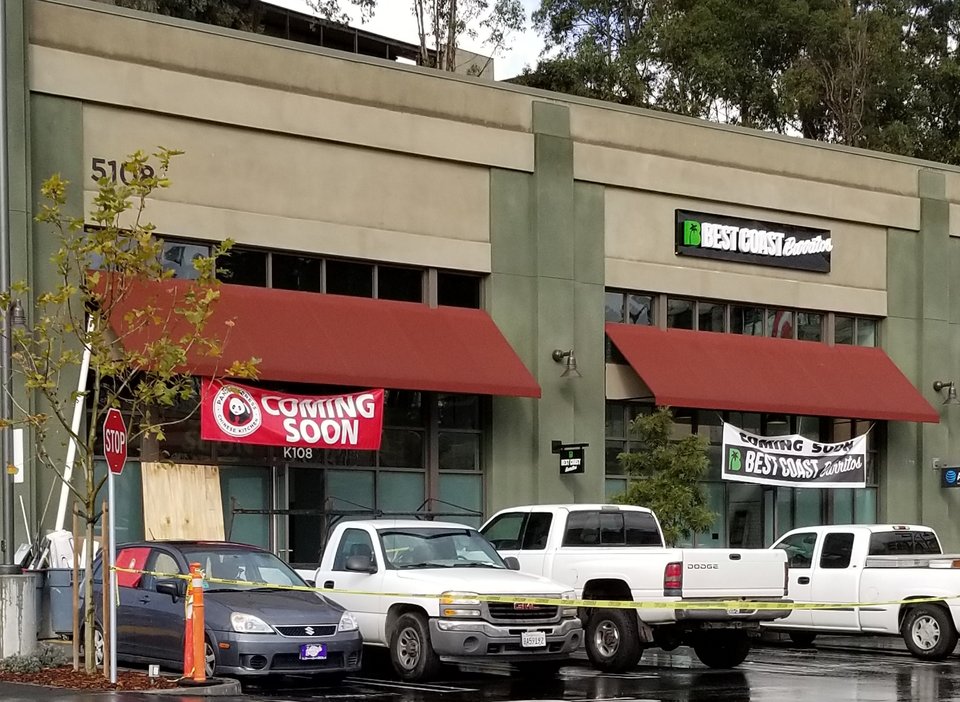 Panda Express, Best Coast Burritos (5100 Broadway)
Fast-food eateries Panda Express and Best Coast Burritos are heading to the Shops at the Ridge retail complex, Al M. told us. 
The two chains will be located next door to each other and renovations are approximately "35 percent complete," according to Al.
Updates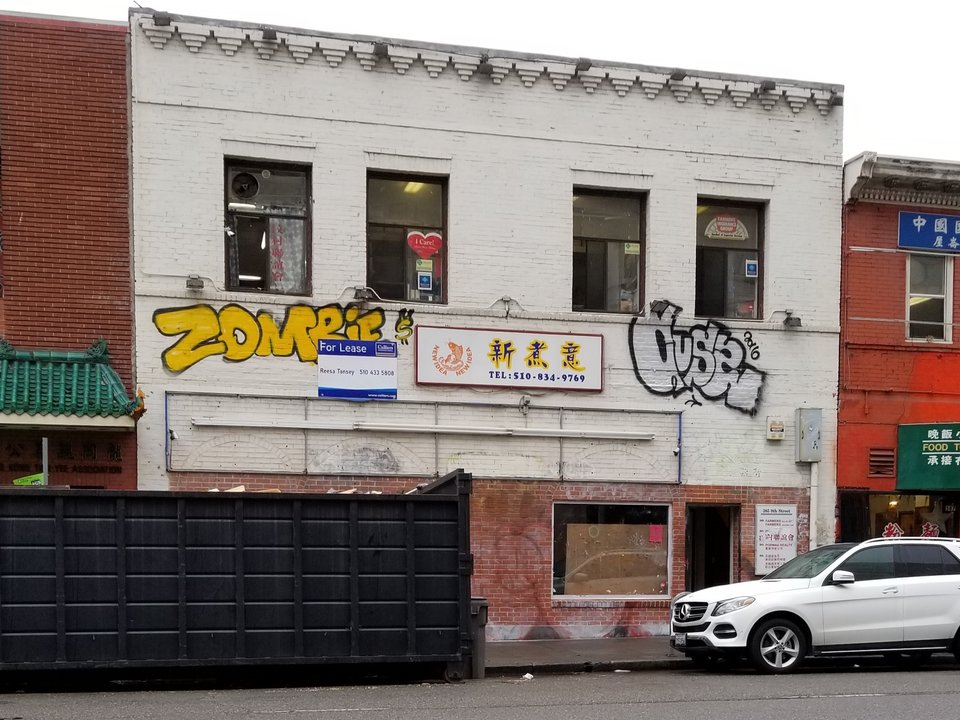 TBD (383 9th St.)
Lastly, Al reports that a new restaurant is in the works for the former New Idea Restaurant, which closed several years ago. 
The space "was an eyesore," he said, "but now, there's a glimmer of hope." Construction crews were seen tearing out the walls and "yanking out an old steel refrigerator unit onto the curb." 
When speaking to some members of the crew, they told Al they weren't sure what would take over the space, but it was definitely poised to be another restaurant. "Another crew member said it may be a seafood and dessert joint serving late-night popular dishes," he added. 
The crew also said that the space should be ready for whoever takes over sometime in March. 
Have you noticed an addition (or subtraction) from Oakland's food landscape? Text a tip and a photo to 510-757-9959, and we'll look into it.