On Sunday, Wicked Grounds owner Rebeccalyn "Mir" Bilodeau posted a note to Facebook asking for $15,000 per month in donations, along with an immediate infusion of cash "to get us through the month."
After Bilodeau relaunched the kinky café's Patreon page with "what seemed like an impossible ask," more than $17,000 was committed from "small, sustainable subscription levels," they told Hoodline. 
The announcement of the potential closure roused the local alt-sex community, said Bilodeau, and Monday ended up being the 18-and-over coffeehouse's busiest day "despite having less food and drink to offer." 

On top of that, the boutique/coffeehouse gained almost 900 new regular patrons and continues to attract new supporters.
"We feel confident that this large base of small subscribers is more sustainable than a few large scale contributors, and are now making plans to reopen and expand," Bolideau added. 
They said the café may shut down for a few days to regroup and potentially implement a new business model that has been in the works for some time.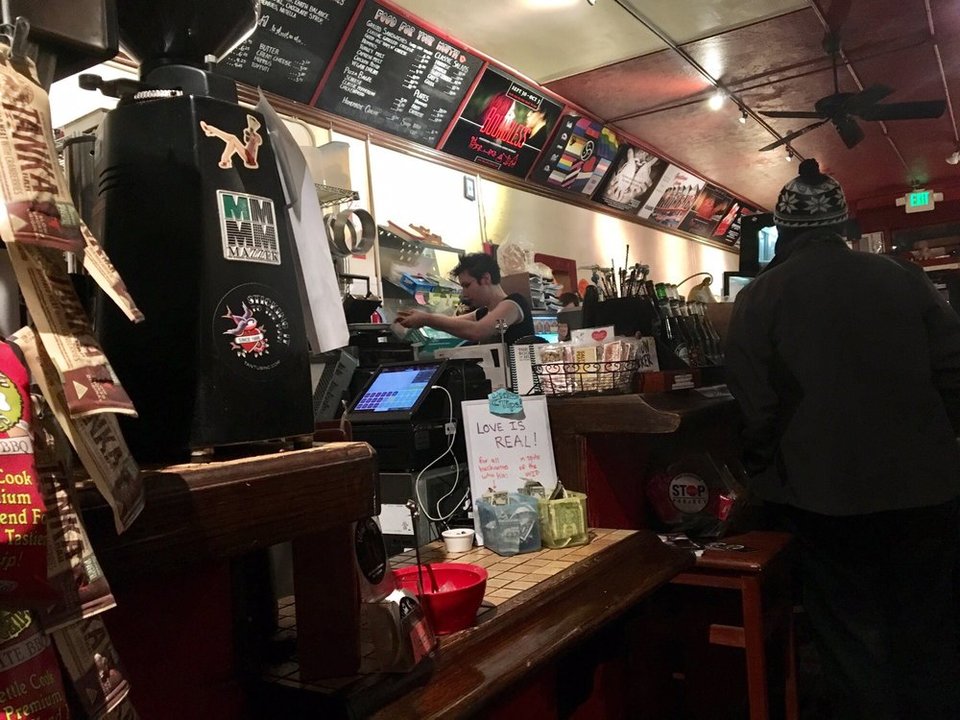 News of the café's impending closure brought attention to a new business model, "that we'd been trying to achieve over the last year," Bilodeau said. 

More than a café that sells locally-made goods and healthy fare, they said the services Wicked Grounds provides augment its customers' quality of life.

"We've helped many people come out to their families, play safely in community, buy their first kink toys, or go to their first events," they said. "We joke that we are kink concierges first, and baristas second."
The space is often where customers make their first foray into the LGBTQ or kink community, said Bilodeau. "And the neighborhood loves us, kinksters and vanilla folks alike."
Last year, Wicked Grounds launched its Patreon page to expand its educational programs and outreach.
"Running a sober café has understandably strained margins," they said. "And while our growing boutique helps with that, it simply wasn't growing fast enough." At the time, getting the word out about the Patreon page proved difficult, despite print and social media campaigns. 
"We'd given up hope that the model would solve our needs," Bilodeau said, describing the positive change of fortune as "surreal."
Instead of winding down Wicked Grounds, "we're planning for how to re-launch and perhaps even expand the business. It's a great day."