San Francisco Beer Week runs through February 18th, but Oakland's taprooms and beer bars know no season.
There are more than 13 taprooms worth visiting around The Town, so consider this roundup the first chapter in a local beer education.
Beer Revolution (464 3rd St.)
With more than 50 beers on tap, plus bottles and cans to go, Beer Revolution has a brew for every palate.
Knowledgeable bartenders will help customers navigate a menu that includes familiar names, as well as exotics like blackberry sour and a bourbon-barrel-aged chocolate coffee chili stout from Oklahoma.
Outside food is welcome (Souley Vegan is next door), and the bar has one of the best sunny-day patios in Oakland (dog-friendly).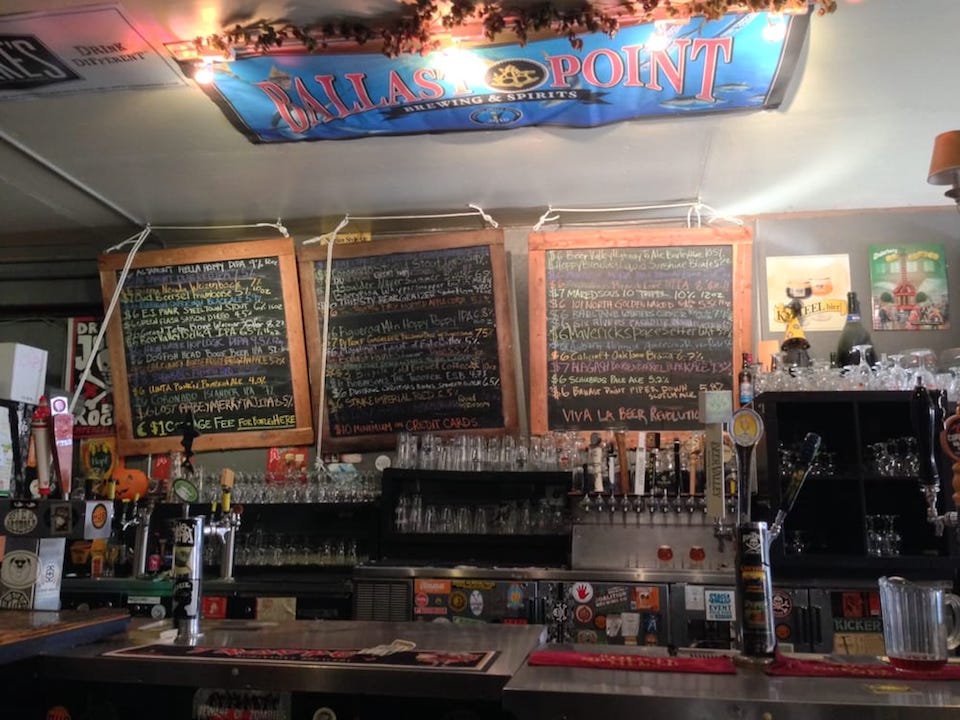 The Trappist (460 8th St.)
This Old Oakland institution is so respected, several breweries stepped up to concoct anniversary brews for the bar's 10th anniversary in December.
The Trappist offers 25 taps between two bars and a small rear patio with occasional food. Not a place for budget drinkers, but aficionados will find unique, delicious beers from around the world here any day of the week.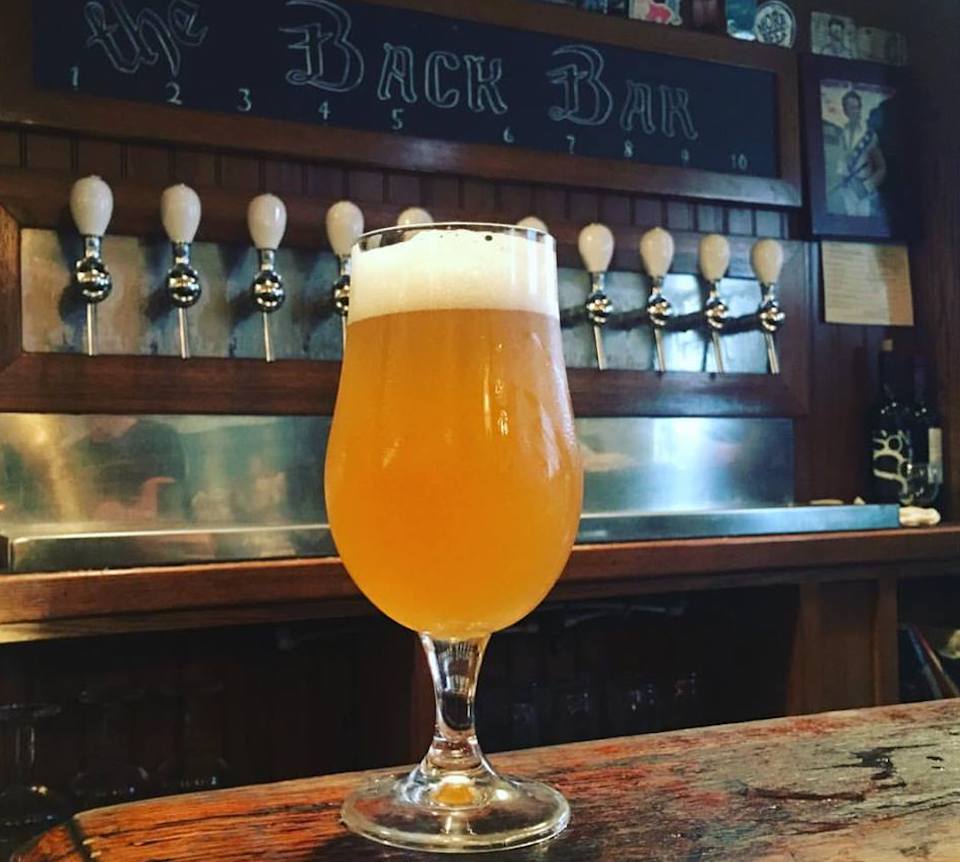 The Good Hop (2421 Telegraph Ave.)
Men dominate the craft beer scene, but this neighborhood joint and bottle shop is run by Melissa Myers—aka Malty Maven—a former brewmaster of 16 years.
Good Hop offers 15 taps, but coolers filled with hundreds of bottles and cans are the star of the show. If you're looking for a gift for the beer lover in your life or for something special for your own fridge, it's worth a stop.
Telegraph Beer Garden (2318 Telegraph Ave.)
Funky art and graffiti, including a giant new mural by local street artist Gats,  adorn the large patio at Telegraph Beer Garden.
Inside, customers can order from about 10 taps and two coolers with reasonably priced cans and bottles. A full bar offers greyhound slushies in the back, and the grill serves up traditional and meatless sausages and burgers.
Diving Dog Brewhouse (1802 Telegraph Ave.)
This cavernous taproom across from the Fox Theater boasts Uptown's largest tap list and often includes collaboration beers with other breweries.
Several large TVs make Diving Dog Brewhouse a good spot for Warriors games, and customers can even brew their own beer; the house provides the equipment, ingredients, and expertise.
Drake's Dealership (2325 Broadway)
Since 1989, Drake's Brewing has created beers like 1500 and Denogginizer in its San Leandro barrel house. Drake's Dealership in Uptown is the brewery's foray into the gastropub/beer-garden game with a outdoor dining area in a former auto dealership with the roof mostly removed.
Taps pour Drake's beer, several guest brews and collaborations, wine, and nitro cold-brew coffee, and the kitchen serves New Haven-style pizzas, sandwiches and shareables.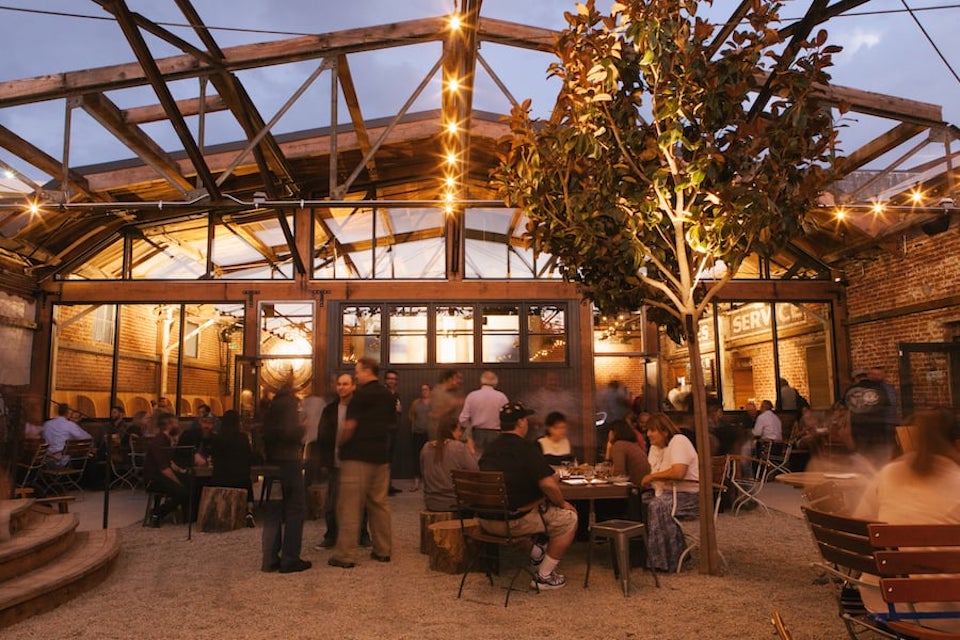 Lost & Found (2040 Telegraph Ave.)
This Uptown taphouse and beer garden has a sizable menu, artisanal snacks, and a large outdoor beer garden that features cornhole, ping-pong, and an Instagram-ready Oakland mural.
Degrees Plato (4251 MacArthur Blvd.)
Recently opened in the Laurel district, Degrees Plato focuses on being a family-friendly neighborhood gathering place with dozens of craft beers and a Oaxacan-inspired menu.
The gastropub even sources its torta bread from Peña's Bakery in the Fruitvale. Several coolers house an impressive bottle selection.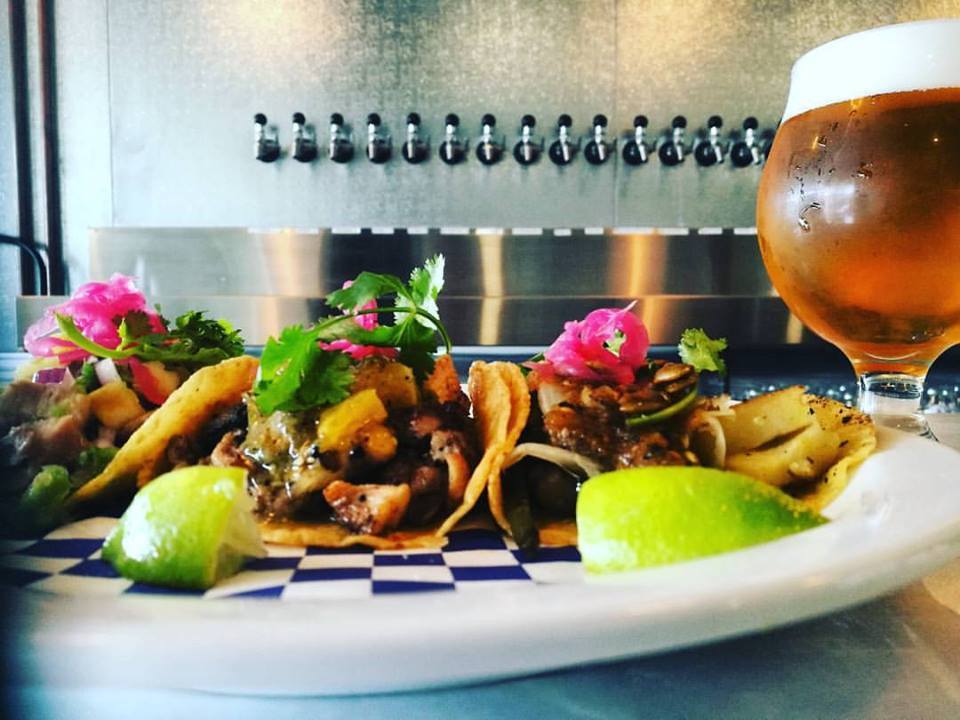 Aisle 5 (3320 Grand Ave.)
Aisle 5 marks the first craft taproom/restaurant in the bustling Grand Lake neighborhood.
Its tap list, which features 20 beers and ciders from all over California, has been steadily expanding since its opening, and the kitchen serves mid- to upper-priced pizzas, burgers and wings.
Portal (1611 2nd Ave.)
This taphouse and beer garden at the southeast corner of Lake Merritt is another contender for best spot to spend a sunny patio afternoon.
Portal has around 15 beers on tap, but the food and the view steals the show; try the fried Brussels sprouts and keep an eye peeled for black-crowned night herons.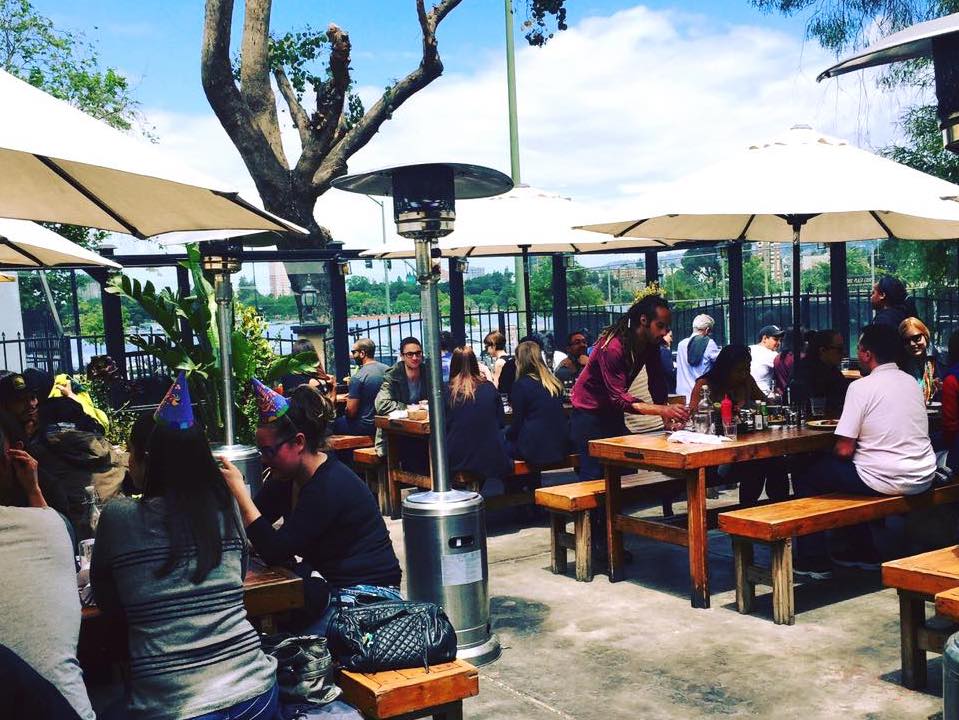 Arthur Mac's Tap & Snack (4006 MLK Way)
Just steps from the busy MacArthur BART stop, Arthur Mac's is yet another taproom that has opened in the last year. With outdoor seating, 20 taps and affordable pizza slices, it's a powerful temptation for thirsty commuters.
Cato's Ale House (3891 Piedmont Ave.)
Located in a converted home, Cato's Ale House predates many of the city's taprooms (and has the Pliny contract to prove it).
With 23 taps, the operation is casual: customers order at the standing-room-only bar, and pub food is dispensed from a window. The bar offers occasional live music, a view over Piedmont Avenue, and a keg of Pliny the Elder is tapped each Tuesday at 2pm.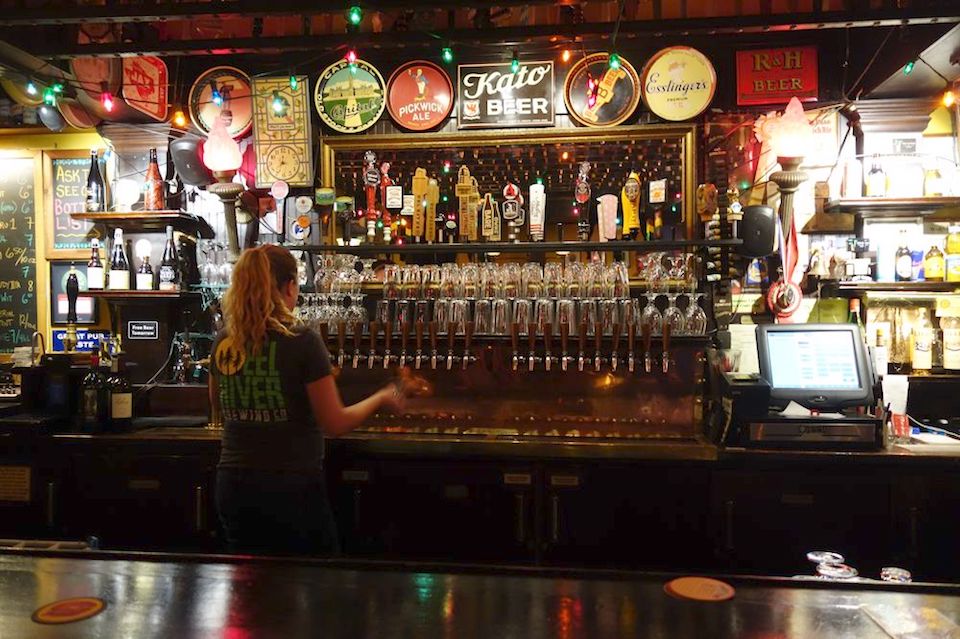 Hog's Apothecary (375 40th St.)
Hog's Apothecary has 33 beers on tap, along with brunch, lunch and dinner service that spotlights "hand-crafted and house-butchered porcine delights."
The spot has a wide range of chilled bottles and cans, and devotees can join Hog's Apothecary Mug Club, which entitles them to a free beer on each visit in an oversized 22-ounce mug that's kept on a members-only shelf.
Previously: A Guide To Oakland's Neighborhood Craft Breweries