Restaurant-market hybrid Chow Food Bar has opened its first Oakland location. Located at at 3770 Piedmont Ave., the new spot is a mash-up between a grocery store and a family restaurant.
Founder Tony Gulisano said the decision to open in Oakland was easy. "The single determining factor is if you feel you can relate to the people, that you can go through life there," he said. "Oakland has a spirit you can relate to."
Gulisano said he aims to offer quality foods at affordable prices in an atmosphere that everyone can enjoy with one menu for brunch, lunch and dinner, and a separate bill of fare for the market and chef's bar.
Chow Oakland includes amenities like patio space, indoor seating, draft beer, a roof deck, and an open bakery, and customers will find ample space to sit and enjoy their purchases.
"The market is the ultimate neighbor to a kitchen; the kitchen is the ultimate neighbor to a market," said Gulisano. "They complement each other." Having the two in such close proximity allows the eatery to reduce food waste by incorporating unsold produce into its prepared foods, he added.
"We're here to try to accelerate the availability of organic sustainable food," said Gulisano.
A native of Detroit, Gulisano toiled at his father's grocery stores before moving west and working his way up in the restaurant industry. "All I've ever done my whole life is feed people," he said.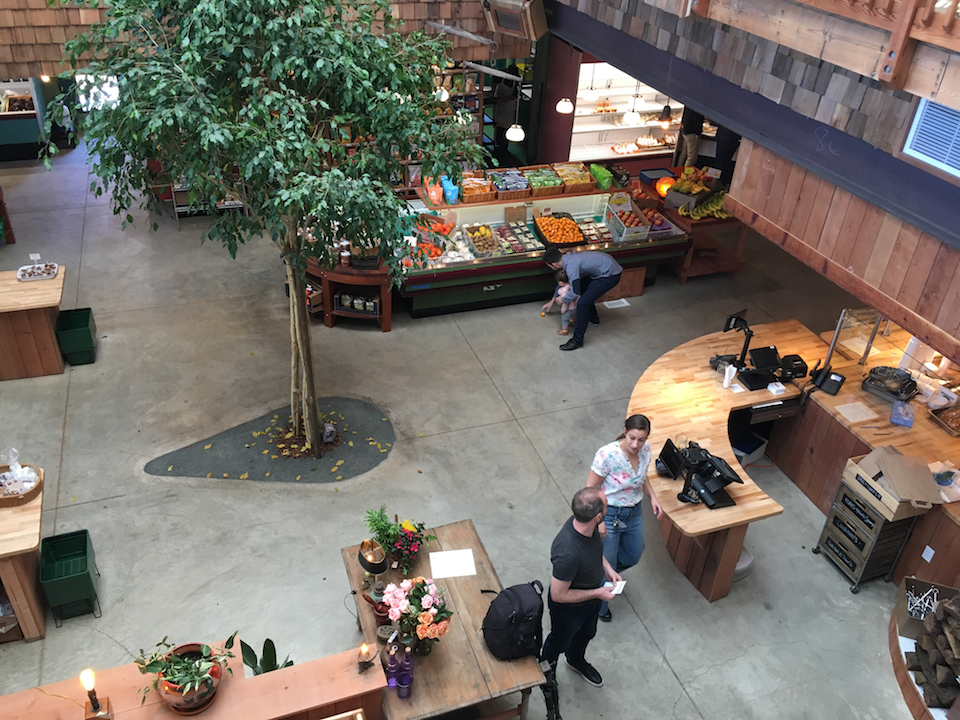 Besides the original Chow on Church Street in San Francisco, there are locations in Orinda and Lafayette. A location near Golden Gate Park closed at the end of January.
Gulisano said he was inspired to open Chow after witness an argument between a server and a chef while working at a North Beach restaurant in 1994.
"There's got to be a way to have a passion for feeding people and a skill set to make food without friction," he said, noting that his market and kitchen staffs work closely together.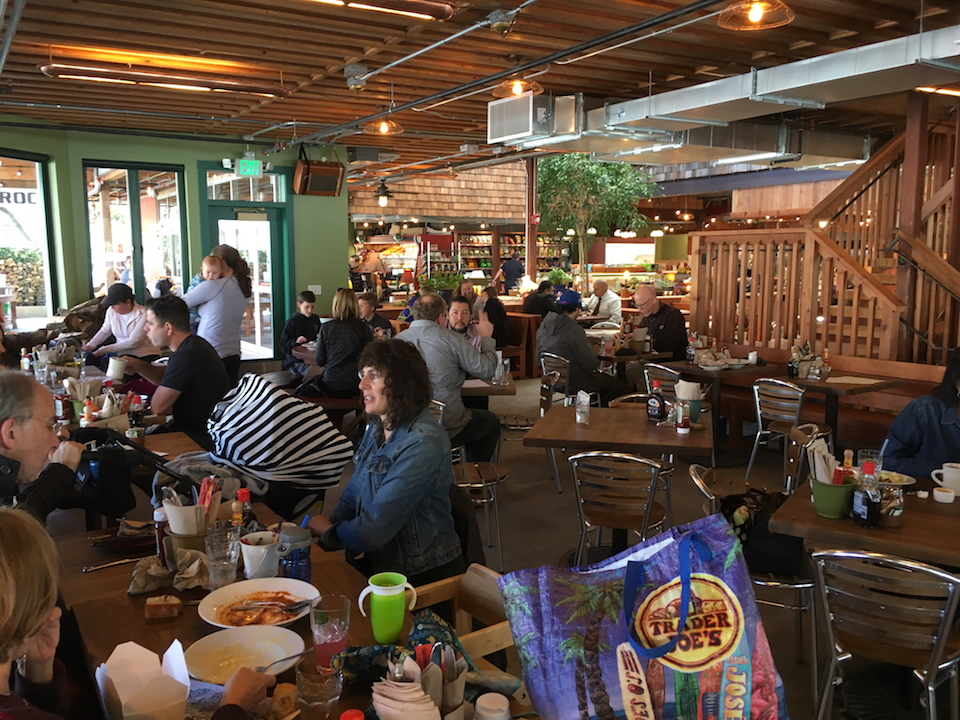 Gulisano likened the Bay Area's food scene to the cultural explosion of the 1960s, when millions of Americans discoverered new ways to think about art, music, education and technology.
"The same thing is happening now with food," he said. "It's just at the beginning of starting to become a big deal. If you're there for it, you can make a real contribution to the formation of the culture."
"It's exciting to be able to feed people now," Gulisano said. "It's important, too."
Chow Oakland is located at 3770 Piedmont Avenue. Market hours are 9–8 daily; the café, bar and restaurant are open from 7am–9:30pm Monday–Thursday, 7–10 on Friday, 8–10 on Saturday and 8–9:30 on Sunday.