With help from local culinary expert Al M., here's an update on the latest restaurant news for Japantown and Lower Pacific Heights:
Coming Soon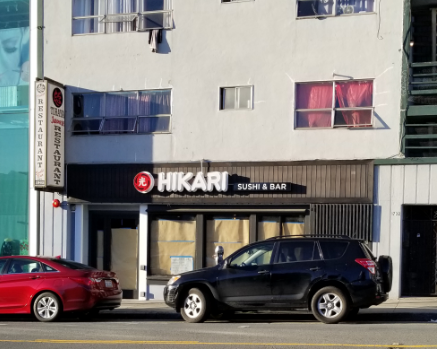 Japantown: Hikari Sushi & Bar (1734 Post St.)
Hikari Sushi & Bar is moving into the former home of Toraya Japanese Restaurant, which has been closed since 2014. Workers have recently added new signage to the building's exterior.
The windows are still covered with paper, however, so it's unclear how far along work have progressed. Al said he attempted to speak to a construction crew and will check in again for an update. According to its permit, the restaurant will serve beer and wine only.
TrePalle di Gelato (1840 Fillmore St.)
A gelateria called TrePalle di Gelato is taking over the former Barry for Pets supply store on Fillmore between Bush and Sutter, said Al.
According to its Facebook page, the business has been a work in progress since November 2017. Because the space is being used for a new purpose, the business owners have obtained a conditional use permit and are upgrading the plumbing and electrical systems.
Closed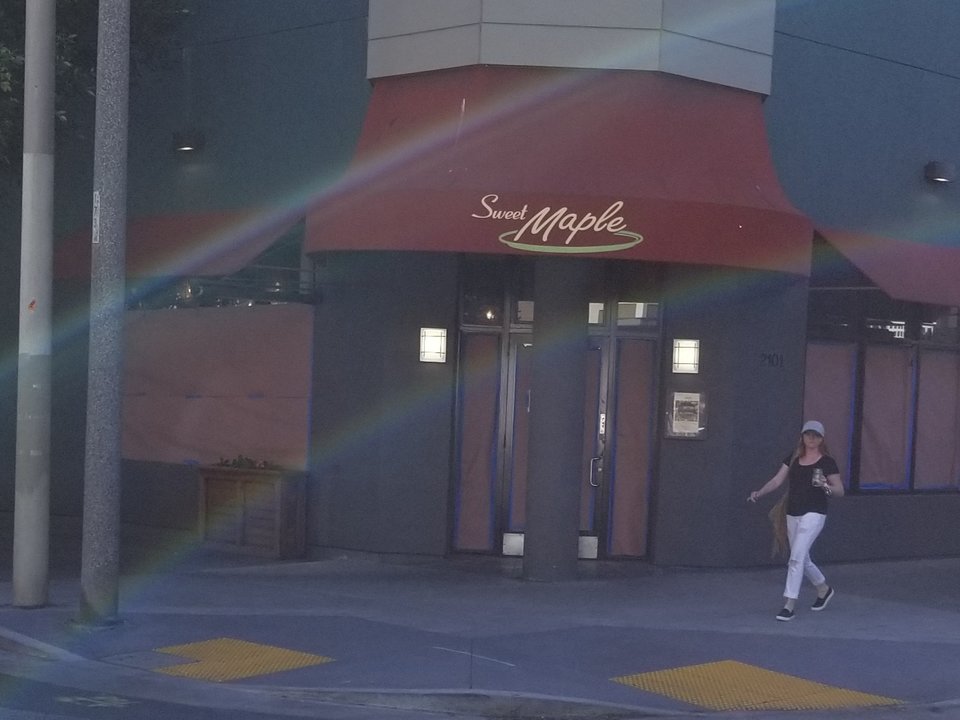 Sweet Maple (2101 Sutter St.)
Lastly, Al reports that breakfast/lunch spot Sweet Maple has closed and its windows are covered. It appears that a construction crew is working inside, but it's unclear whether it's a renovation, or a new eatery will be taking over. 
There's no indication on the restaurant's website or Yelp page that the space is permanently closed; we've reached out to learn more but haven't heard back as of press time.
[Update: 2/20] Thanks to commenters, we've learned that Sweet Maple was briefly closed for renovations.
Thanks very much to Al M.!
Have you noticed a new (or closed) restaurant in San Francisco? Text your tips to 415-200-3233 or email [email protected] If we use your info in a story, we'll give you credit.