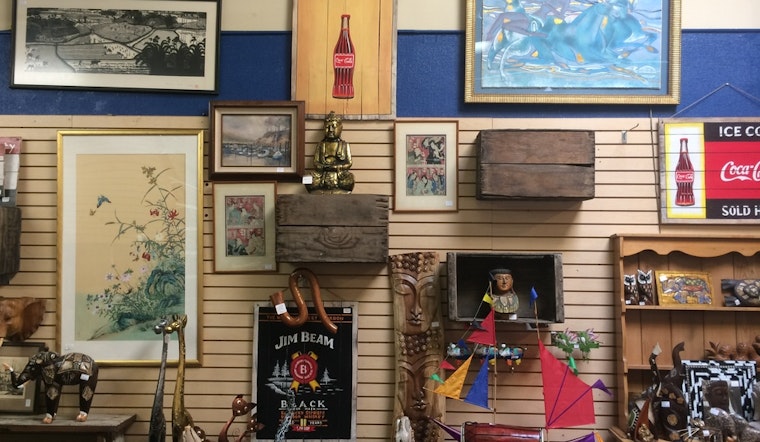 Published on February 02, 2018
A rent increase has forced Relic and Montclair Estates to vacate its storefront  and move into a pop-up inside A Step Forward Shoes, down the street at 4018 Piedmont Ave. (at 40th St.)
Niels Dahl-Jensen, the consignment and curio shop's owner, said visitors to A Step Forward can find Oakland-themed T-shirts ($25) and antique jewelry ($30 to $150).
He's also operating the Montclair Estates eBay site, taking wares on consignment from noon to 3pm on weekdays excluding Friday, 12 to 6pm on weekends, and by appointment.
"Our specialty is antique consignment, so we're doing that, actively," said Dahl-Jensen. 
In December, the family that owned the Montclair Estates building for more than 50 years sold to a property management group.
While the rent itself increased a bit, the fees associated with the triple net lease—whereby the tenant is responsible for property tax, insurance, and maintenance on top of rent—jumped from $200 to $2500 a month, ending the store's six-year run in the space.
"That was a lot," Dahl-Jensen said. "I anticipated something, but I didn't anticipate that."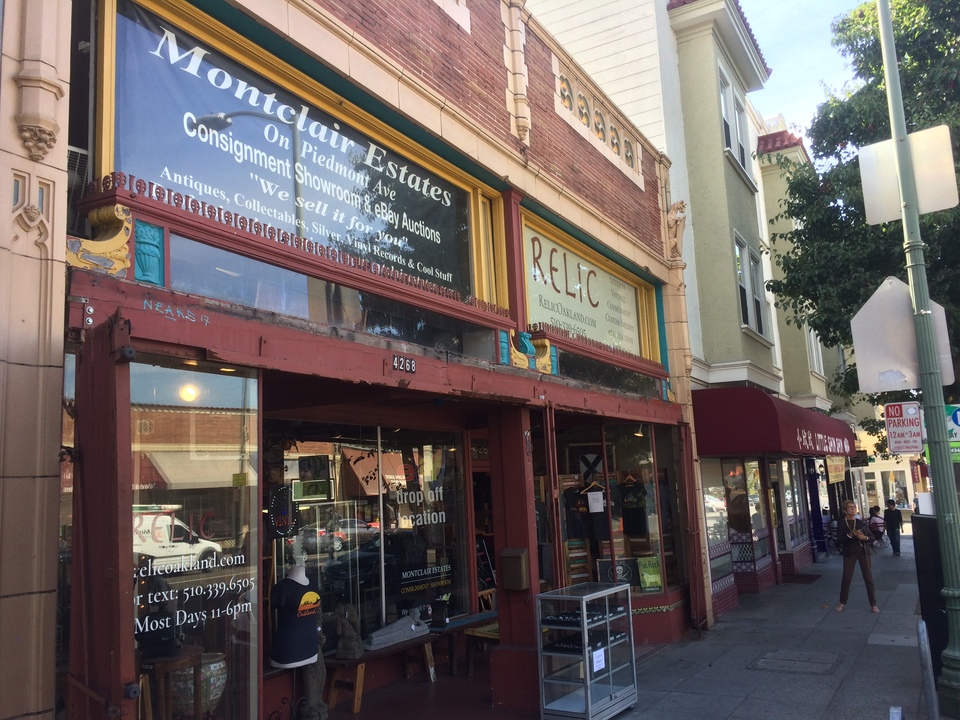 While he's on the lookout for a permanent space, Dahl-Jensen is using a nearby garage to store his inventory of records, antique furniture, Indonesian woodwork, and paintings. Given recent experience on Piedmont Avenue he said he's be open to alternative spaces like a collective. 
"You'd be much stronger if you were in a large space with five other businesses, considering how expensive Oakland is these days," he said. 
A Step Forward Shoes (4018 Piedmont Ave.) is open Monday–Saturday from 10am to 6:30pm and on Sunday from 11 to 6.
To make a consignment sales appointment, call 510-339-6505.