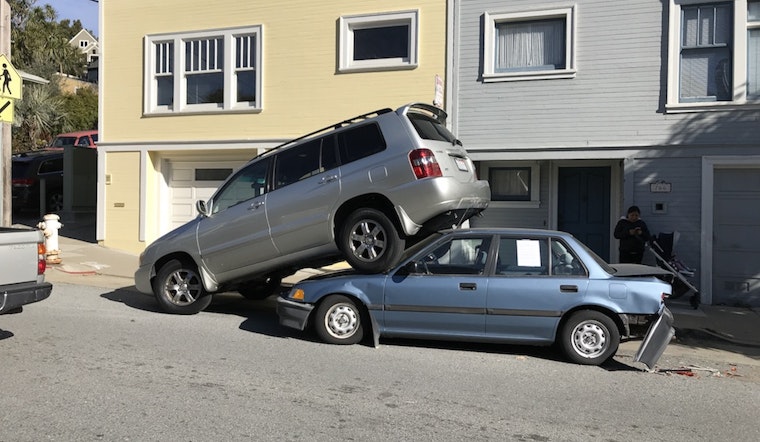 Published on March 06, 2018
This morning in Glen Park, residents awoke to an unexpected sight—a Toyota SUV was resting on top of a Honda Civic on the 700 block of Chenery Street.
"Yes, we've called the police," read a note attached to the somewhat compacted Japanese sub-compact. 
According to the owners of the lower car, "a large silver Ford Bronco or similar car" struck the parked blue Honda at 11:22pm, pushing it "into and under the Toyota," which was also parked and unoccupied.
After the collision, the driver "backed up and pulled away" before leaving the scene. Neighbors reportedly captured video on a home security camera, "but the license plate wasn't visible," the note stated.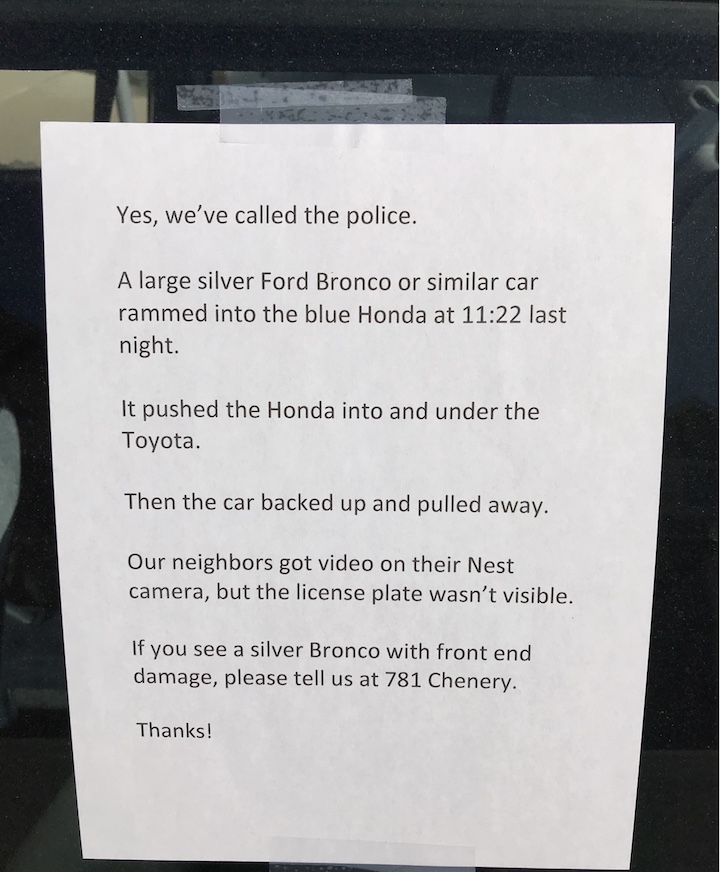 This morning, Officer Giselle Linnane of SFPD's Media Relations Unit said poli "are out there conducting an investigation," but no additional information was available at this time.
The note's authors ask anyone who sees "a silver Bronco with front end damage" to contact them at 781 Chenery St.
Anyone who has information about this incident is encouraged to contact SFPD via the department's anonymous tip line at 415-575-4444, or text TIP411 with "SFPD" at the start of the message.
Thanks very much to tipsters Jeff M. and Lisa R.
Have you seen something extraordinary? Text your tip to 415-200-3233 or email [email protected]. If we use your information in a story, we'll give you credit.