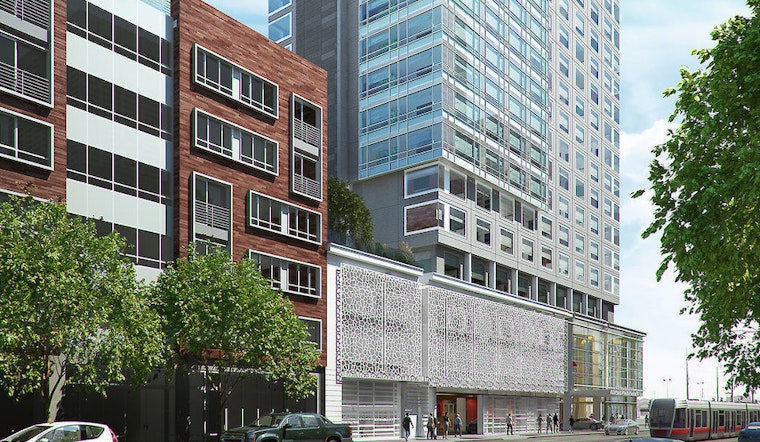 Published on March 30, 2018
Yesterday, city officials broke ground on what will be the first hotel to be constructed in Mission Bay, NBC has reported. 
Located at the corner of Channel and 3rd Streets, guests of the 250-room Marriott SOMA Mission Bay hotel will have access to AT&T Park, medical offices at nearby UCSF facilities and the forthcoming Chase Center complex.
"With UCSF, the Giants, and soon to be the Warriors just around the corner, the SOMA Hotel is a great addition to the Mission Bay community," said District 6 Supervisor Jane Kim, who represents the neighborhood.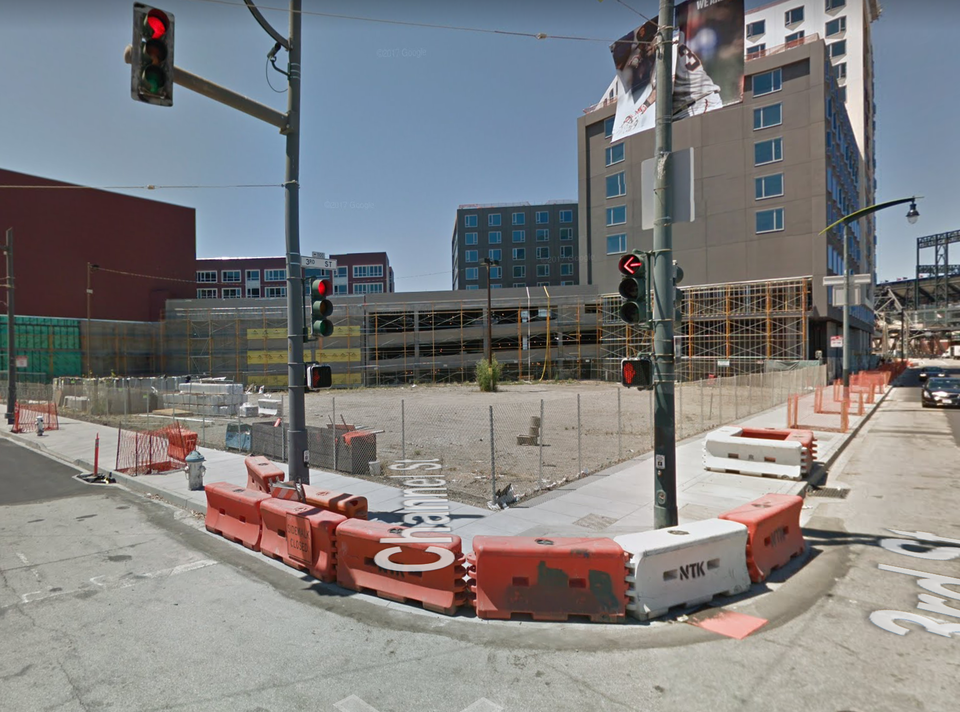 Led by Stanford Hotel affiliate developer SOMA Hotel, the property was proposed in 2013 for a 2016 debut, but financing issues delayed the project, according to the San Francisco Business Times.
The future 16-story hotel, located on 25,000-square-foot parcel, will include a community-facing "living room," a marketplace café, public garden, event space and a rooftop lounge. Local artists will be commissioned to create works throughout the complex as well, according to the developer. 
The project is estimated to create 1,100 construction jobs, along with roughly 160 permanent positions once the hotel is complete. 
"This hotel will provide a peerless hospitality experience for our visitors while creating good-paying union construction jobs for our workers," said Acting Mayor Mark Farrell in a statement.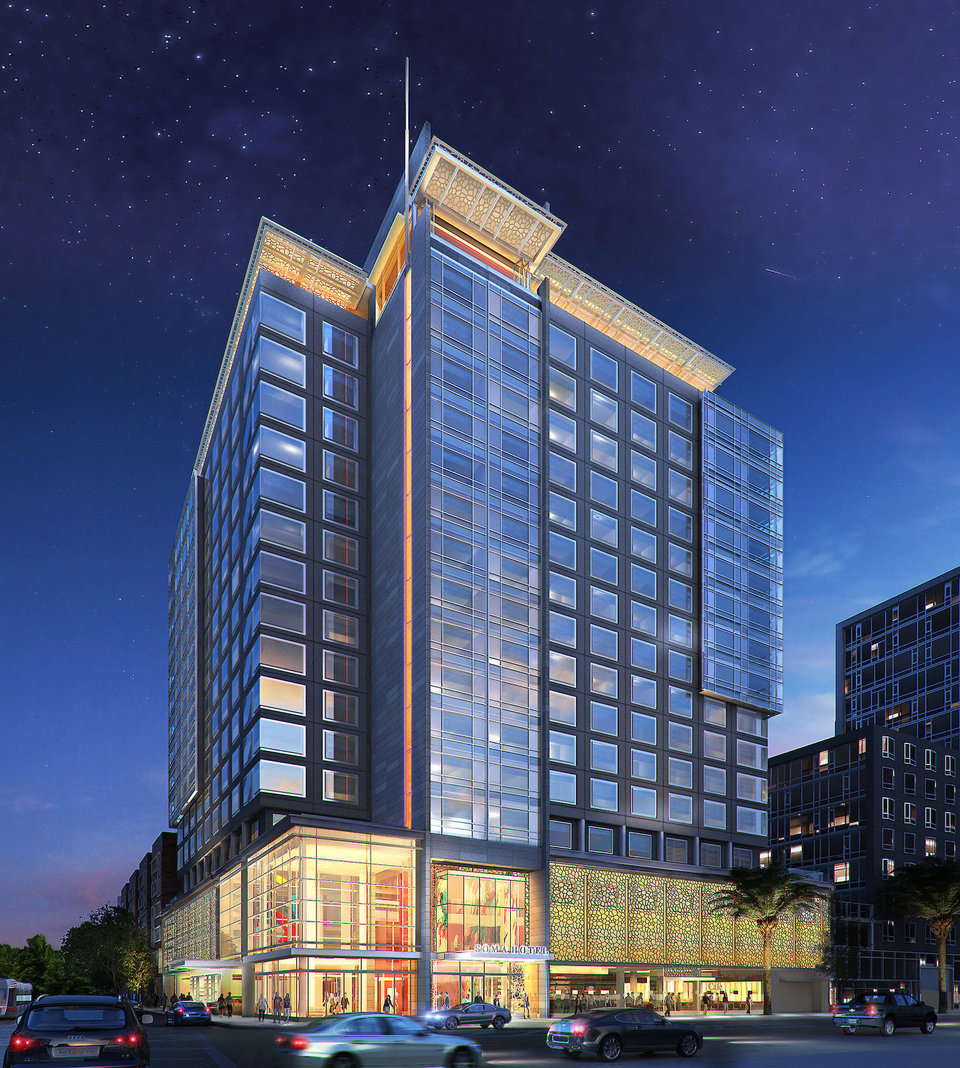 "As the hub for our growing biotech community and the future home of the Warriors, Mission Bay is poised to become another world-class attraction for our city. This hotel will be the foundation for that bright future," Farrell said. 
It's also estimated that the hotel will generate $5 million annually from the city's occupancy tax. Developers will contribute $2 million to install public art, according to hotel officials. 
"From the publicly accessible artwork and rooftop garden, to our focus on hiring local minority- and women-owned businesses to construct the hotel, we're building something the Mission Bay community can be proud of," said SOMA Hotel president Lawrence Lui in a statement. 
The hotel—designed by San Francisco-based Hornberger + Worstell with construction firm Hathaway Dinwiddie overseeing the build—is slated to open in 2020.