Thousands of students, teachers and supporters marched against gun violence in Oakland on Saturday, part of demonstrations held all over the country, including a mass march in Washington, DC.
Oakland Police estimated that about 2,000 people attended the March For Our Lives, which started next to City Hall at Frank Ogawa Plaza before participants marched down 14th Street to Lake Merritt.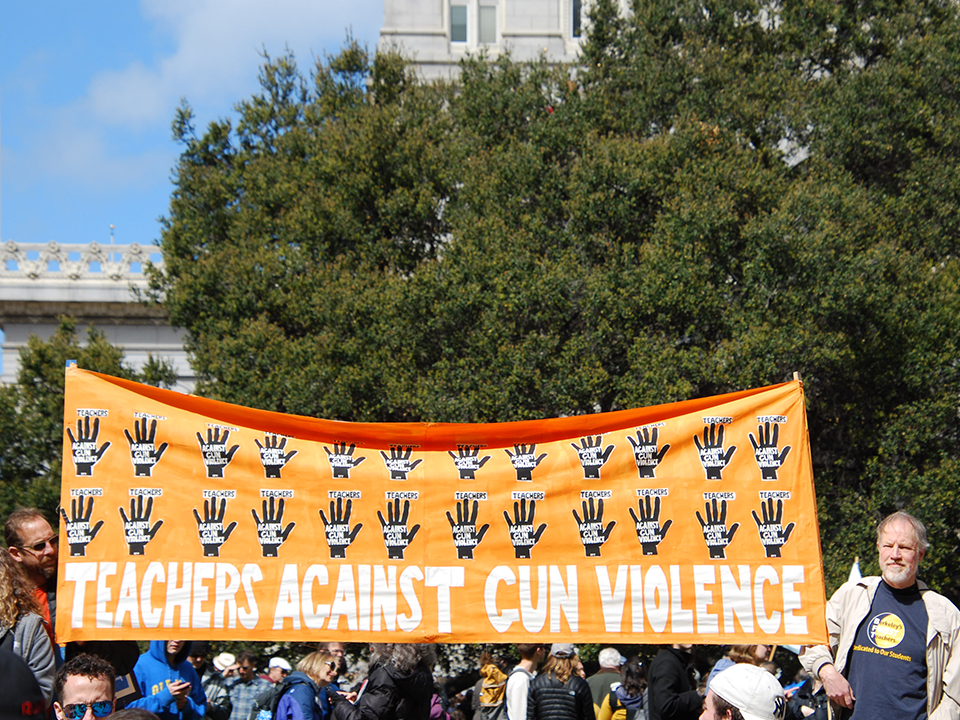 Hundreds of thousands marched in Washington and tens of thousands more marched in New York, Chicago, Boston, St. Louis, and in Parkland, Florida, where a school shooting in February sparked renewed protests for gun control.
Students from Marjory Stoneman Douglas High School in Parkland—where 17 people were shot to death by a former student on February 14th—have become vocal proponents of gun control. They also inspired a school walkout on March 14th, in which many Oakland students also participated.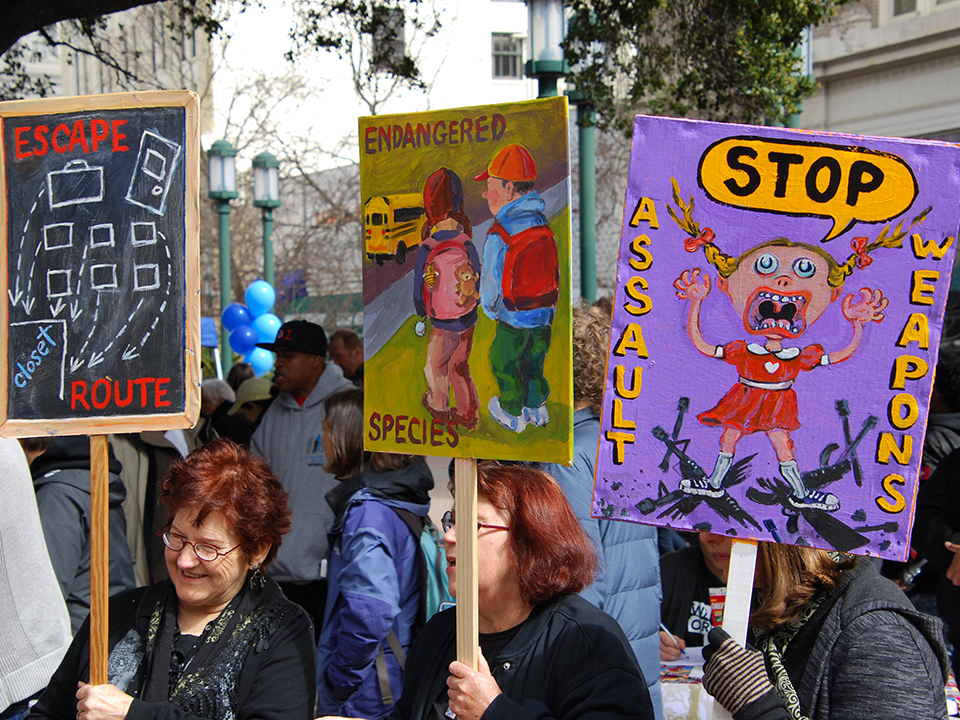 "We're just proud of the high school kids who started this movement," said Susan Stanley, an artist who illustrates science curriculum at the Lawrence Livermore Hall of Science at UC Berkeley. "We're just in total awe and admiration for the kids," she said.
Stanley attended the march with her sister and another friend, Gael Fitzmaurice, each carrying hand-painted signs. "We hope the kids go and vote," Fitzmaurice said. "They should take selfies by the voting booth."
Oakland city councilmembers Dan Kalb and Rebecca Kaplan spoke at a rally held before the march. Kalb, who represents North Oakland and is running for state Assembly, said the demonstration would help hold elected officials accountable.
"We will not give up. We will make our gun laws the equal to sanity," Kalb said. "Right now they're not, they're crazy."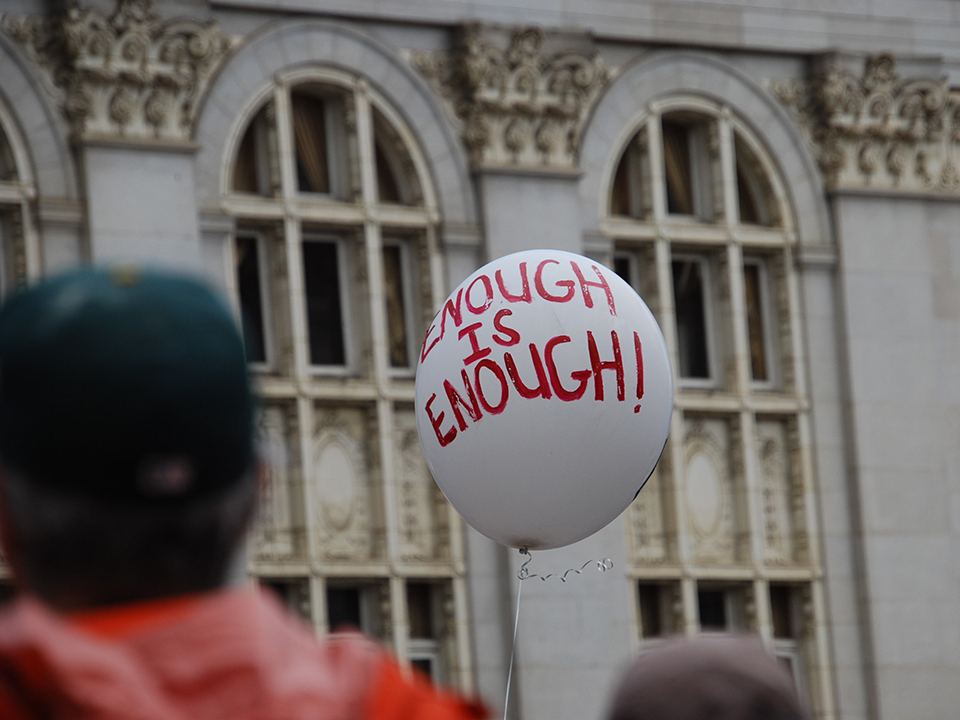 Kaplan called out the National Rifle Association, saying that allies of the gun rights advocacy group were profiting off people's lives.
"Common sense gun laws work and we will work to get rid of people who do not stand up for the lives of our children," she said.
Although Oakland's violent crime rate has decreased since 2012, the city has a high rate of gun violence. ABC7 reported that several high school students who've been personally affected by gun violence flew to Washington to join the national March For Our Lives rally.
After the march concluded, thousands of attendees headed across the Bay to attend a rally at Civic Center Plaza in San Francisco.