Illegal dumping has long been an issue in the Bayview, but a local brewery and distillery is organizing events with residents who are interested in cleaning up the area's open spaces.
A Facebook group called Beers for the Bayview—hosted by Seven Stills owners Clint Potter and Tim Obert—has been leading outings to public parks and open spaces to gather litter. After each session, participants head back to the brewery for a free barbecue.
"We have been running Seven Stills from the Bayview for about two and a half years now and have really grown to love the neighborhood," said Obert. "After taking our dogs on daily walks to the park and looking at the trash piling up more and more every day, we basically just decided we wanted to do something about it to help make it a better place."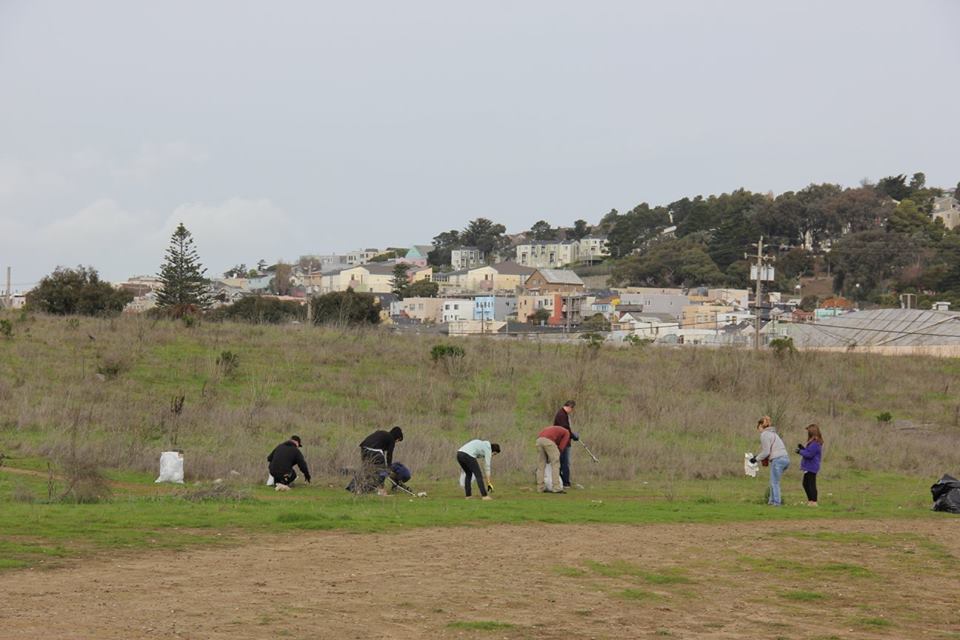 Olbert said the outings, held every third Sunday, beautify the neighborhood and introduce participants to new aspects of the Bayview.
The partners rent a small U-Haul truck and provide gloves, trash bags and pickers to attendees, followed by "free BBQ with beers," at Seven Stills, Obert said.
To date, volunteers have tackled trash in and around the North Shore Yosemite Slough state park located at the end of Van Dyke Avenue.
"After talking with everyone who participated, it seemed like a lot of people have been thinking of doing this forever, but hadn't taken the step to make it happen," said Obert.
In February, volunteers removed 8,000 pounds of trash, a significant increase from 3,400 pounds the month prior. The Seven Stills volunteers' efforts have attracted notice: Public Works and Recology are now supporting the ongoing cleanup.
"We got Recology to triple the size of our debris box so we can probably get about 10,000 pounds in that box alone," noted Obert, adding that DPW hauls away bags of garbage volunteers collect from streets and storm drains.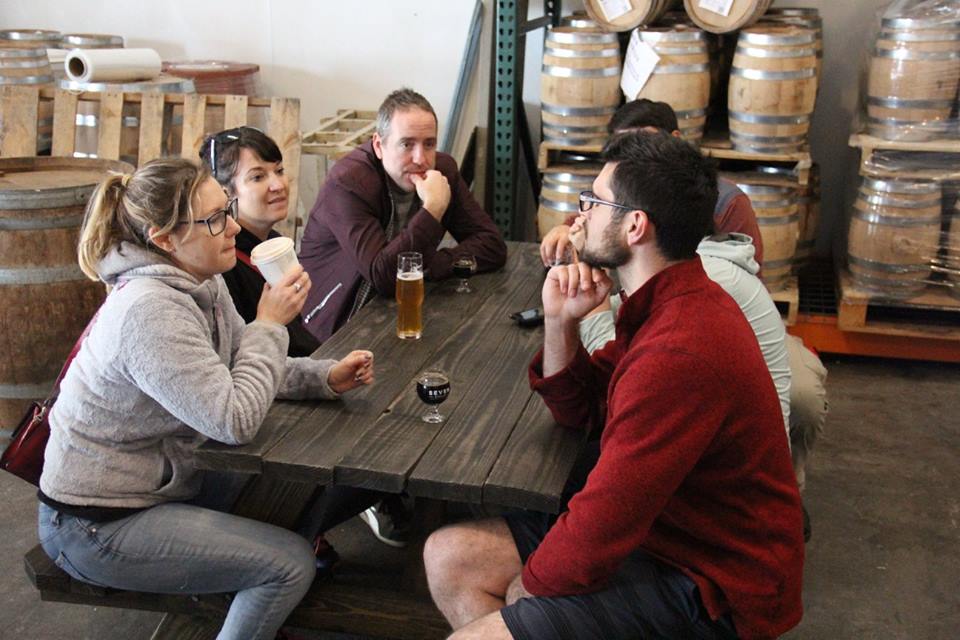 More than 75 people showed up to the last outing to volunteer, he said. "It really feels like we're making progress, and more than anything are working on building awareness in the community," said Obert. "There are people here who care about the neighborhood, and we as a whole should do our part to clean up and make it a better place."
In time, Obert said he hopes the monthly outing will become part of a "larger community initiative" that changes the Bayview's landscape.
The park is undergoing a $28.8 million wetlands restoration project intended to reduce widespread contamination. Five years ago, the 21-acre site, once dotted with former warehouses and construction debris, was remade "with 7 new acres of tidal wetlands," according to San Francisco Bay Joint Venture.
After cleaning up the park entrance at the end of Van Dyke Avenue, organizers hope to install a chain-link fence to catch wind-blown trash, and install picnic tables and raised planters to make the space more inviting.
"So far, the turnouts have been amazing," said Obert.
For more information on the next Beers for the Bayview cleanup party, join its Facebook group.