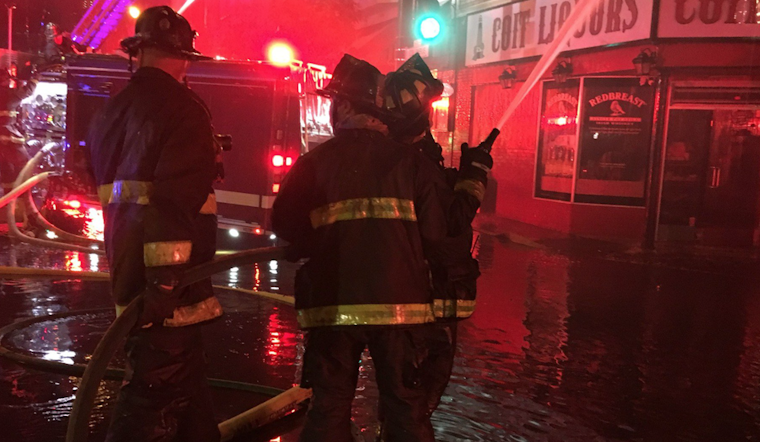 Published on April 05, 2018
A four-alarm fire on the 600 block of Union Street last month destroyed five popular North Beach dining and drinking establishments. Now there's a local effort to help out the more than 50 affected employees.
Earlier this week, the team behind pop-up eatery Lillie Coit's, located in the former Washington Square Bar & Grill space, announced the debut of a benefit pop-up called Doors Open.
While Lillie Coit's is slated to open its own stand-alone concept in the space sometime later this year, business partner Nick Floulis of Chubby Noodle, along with John Paul Jacques and Elmer Mejicanos, made the decision to look for a creative way to support their neighbors. "Good neighbors open doors, providing a haven under one roof to help with various needs of the community," Floulis said in a statement about the benefit. 
After seven area businesses in total were forced to close, the fate of many of the people impacted has been in limbo, despite assistance from the Mayor's Office and the Office of Economic Workforce Development. Acting Mayor Mark Farrell activated a Small Business Disaster Relief fund, which will provide up to $10,000 in grant money to help with employee salaries and other costs associated with the incident.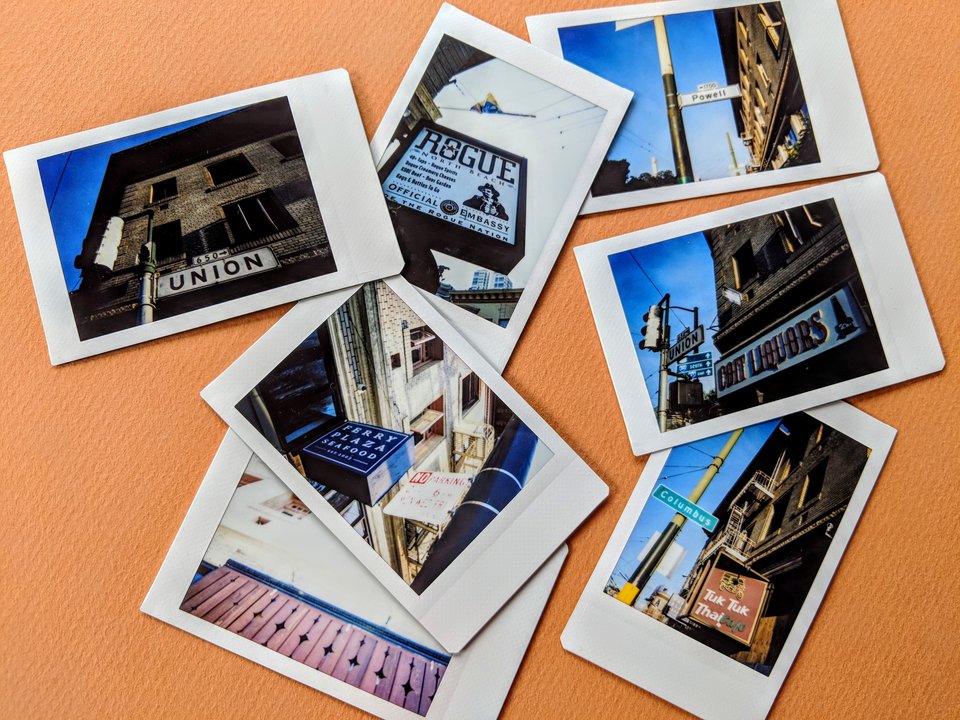 The Doors Open pop-up, which opens April 19th, will showcase an array of cuisine inspired by The Salzburg, Ferry Plaza Seafood and Tuk Tuk Thai with 100 percent of the proceeds going to displaced employees of the three aforementioned eateries, along with employees from Rogue Ales Public House and Coit Liquors. Doors Open aims to give priority employment opportunities to the displaced staff members as well. 
Executive chef Ramon Siewert of Union Larder and The Salzburg will be running the food program for the event and will feature dishes like spiced pork bratwurst and kasekrainer stuffed with cheese, a pork schnitzel sandwich with fennel slaw, and Siewert's interpretation of Rogue's signature burger with house-cured bacon, mushrooms and muenster cheese. 
As for drinks, the beverage program will be run by Elmer Mejicanos of nearby Tony's Napoletana and the soon-to-be Lillie Coit's and will offer such signature cocktails as a carbonated, clarified milk punch with spiced rum and the "California Girl" with serrano-infused tequila, Lillet Blanc and cold-pressed cucumber. 
For the event, the interior has has been temporarily redesigned by Nicholas Roberto of Auspice Designs to carve out a space for each of the restaurant concepts featured "to maintain its own identity," said Floulis. 
The Doors Open pop-up will run April 19th until July and will be open for dinner nightly, along with weekend brunch service.