Slojoy Coffee Roasters owner Christopher Stites has been slinging pour-overs for the last few years via his mobile operation at special events, pop-ups and by selling wholesale beans online.
Now, after more than 18 months of planning, Stites has opened his first brick-and-mortar locale on the ground floor of a recently minted co-working space at 1528 Webster St. (between 17th and 15th Street) Downtown.
With the permanent location comes a new espresso machine, which has allowed the business to expand its menu beyond pour-overs and drip coffee, said Stites via telephone.
Each week, he roasts his own coffee beans at Berkeley's Co.Ro coffee-roasting collective. "We switch our roasts every month and a half or so," he said. "And we don't do any blends, only single-origin."
Currently, he's featuring an Ethiopian Guji roast and may be introducing a washed Guatemalan in the coming weeks.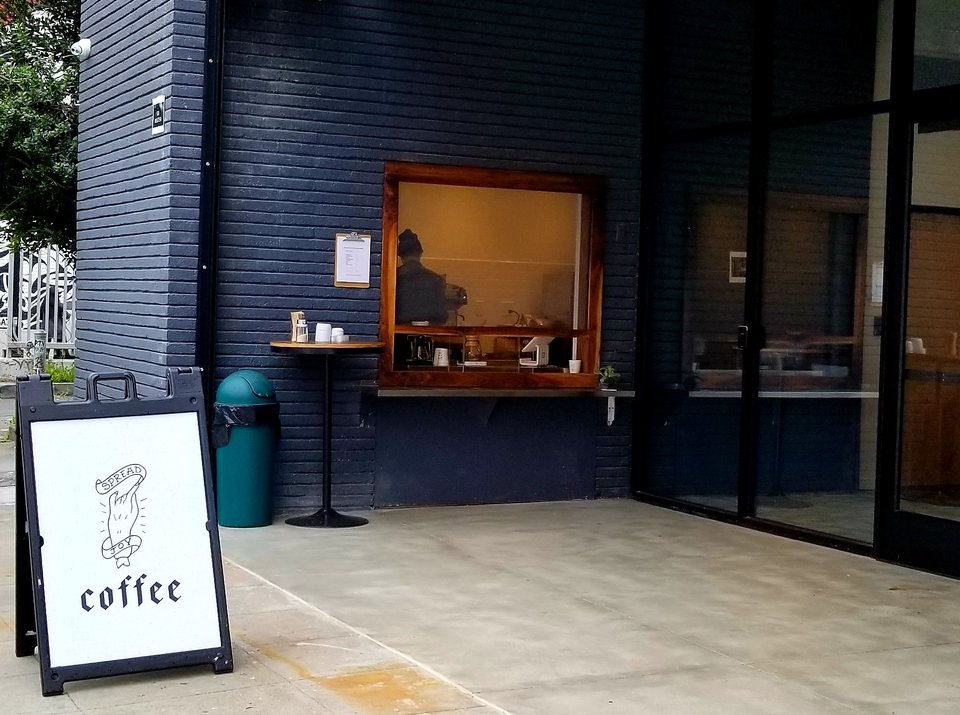 Expect to see an assortment of espresso drink mainstays like Americanos, lattes, cappuccinos and cortados along with chai teas.
Stites has partnered with nearby Howden Market and will be selling its signature loose-leaf teas crafted by the market's owners. The shop also features a house-made almond milk prepared each morning. 
As things are still getting up and running, expect to see a variety of baked goods supplied by Firebrand Bakery in the coming weeks, like blueberry and cranberry scones, cookies and some savory pastry options as well.
Stites has also had a hand in every aspect of building up his new space; the walk-up window café once formerly housed a janitor's closet, he said.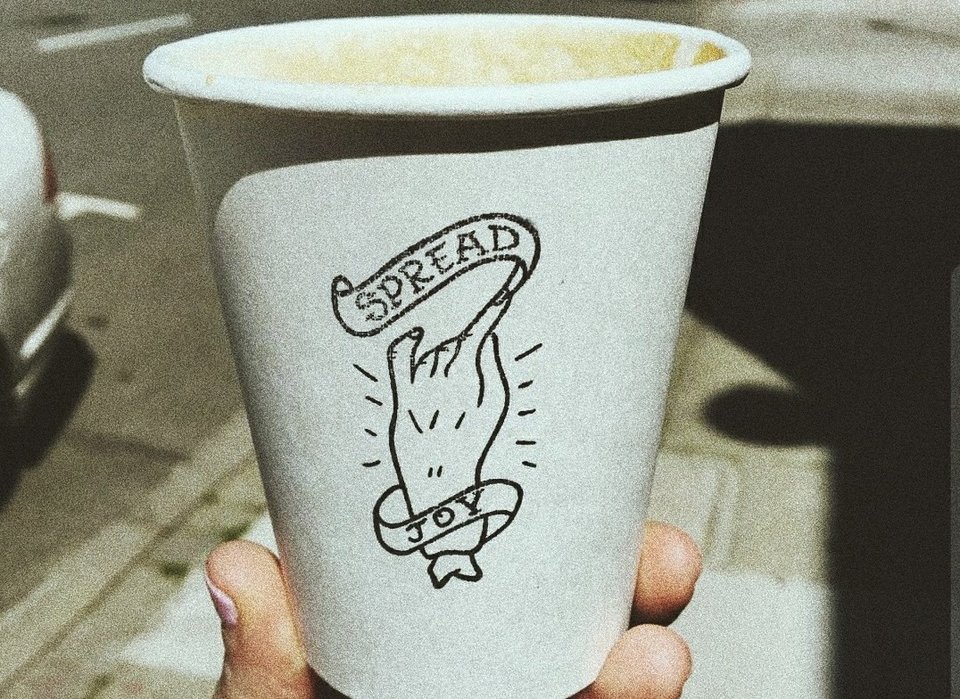 That goes for each cup of Joe he delivers, too. "One of the things that we are trying to be known for is our desire to spread joy," he said. "We hand-write personal notes on every cup with encouraging messages. We are really wanting to connect with our customers."
And as a way to "pay-it-forward," Stites has installed what he calls a "cup of joy" where customers can put "a dollar or two" in a pot so that he can use that cash to treat others to free drinks later. "In the last few weeks, we've had over 60 bucks with people paying it forward," he said, "which is awesome."
Slojoy Coffee Roasters is open weekdays 7:30am–3:30pm.
Thanks to Al M. for the tip!
Have you noticed an addition (or subtraction) from Oakland's food landscape? Text a tip and a photo to 510-757-9959, and we'll look into it.