By
Hoodline
- Published on May 29, 2018.
If you've got desserts on the brain, you're in luck: we've found the freshest Washington spots to quell your cravings. Here are the newest places to check out the next time you're in the mood for some sweet confections.
Sugar Lab
3279 M St. NW, Georgetown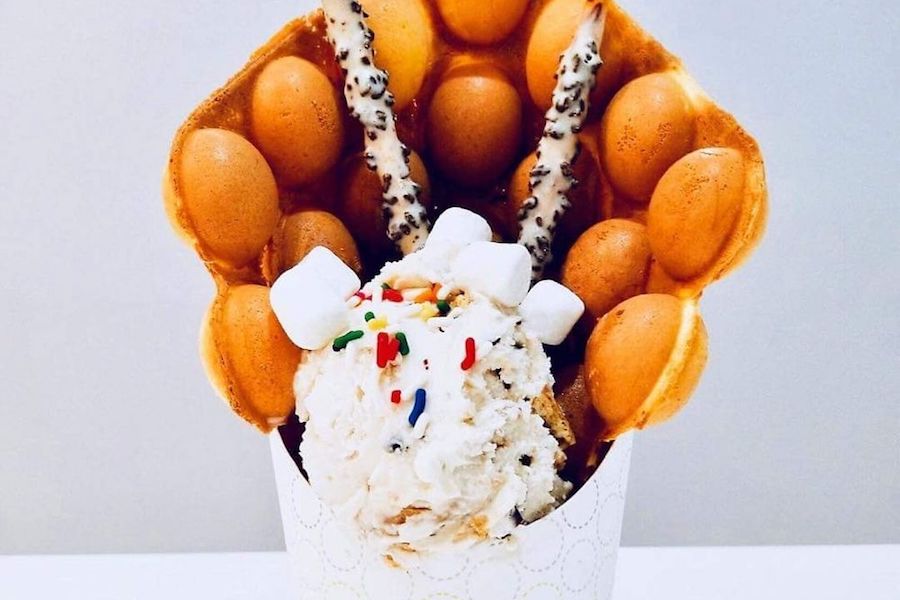 Sugar Lab is "the research institute for happiness," the shop says on its Yelp page, with a mission to create innovative creamy gelato and other unique desserts using flavors from around the world. 
The gelato is made in-house with flavor combinations ranging from Nutella Oreo and cereal milk to classic offerings like mint chocolate and salted caramel. Toppings are free (and unlimited), according to Yelper Cassie P., who along with several other reviewers raved about the bubble egg waffle.
With a five-star Yelp rating out 13 reviews, Sugar Lab has been getting positive attention.
Yelper Lucy A., who reviewed Sugar Lab on May 19, wrote: "LOVE! So glad to see more good Asian street foods/desserts slowly making their way into D.C. The bubble egg waffle is delicious. I basically inhaled it. The different homemade flavors are BOMB  — really loving the monthly flavor of vegan avocado honey right now!"
And Yelper Morgan M. said, "All the items are made in-house! They make them just a day ahead to make sure it is fresh. They have gelato, sorbet and milkshakes. My favorite is mint chocolate chip and strawberry mix — try it!"
Sugar Lab is open from 11 a.m.–10 p.m. daily.
The Dough Jar
1817 Seventh St. NW, Shaw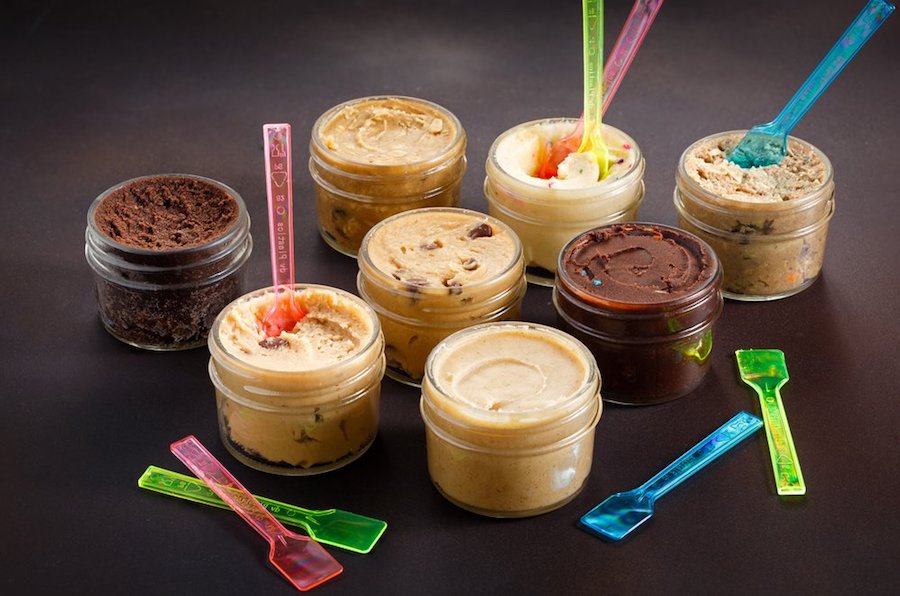 The Dough Jar, a pop-up sweets shop located inside Uprising Muffin Company, specializes in fresh egg-free cookie dough safe to consume and enjoy. 
"Finally, your dream of eating cookie dough out of the mixing bowl without the risk of getting sick has come true!" the business says on its website. Previously known as the Cookie Jar DC, this will be the second pop-up spot for the aspiring local chain, Eater reports, with plans for a future storefront location in Navy Yard, Georgetown or another area of the District. 
Nine cookie dough flavors are currently available such as sugar cookie funfetti, fudge brownie and s'mores. (See the full list of signature flavors here.)
With only one review on Yelp so far, The Dough Jar has a three-star rating.
Yelper Stacie K., who reviewed The Dough Jar on May 20, wrote: "I have been dying to try this place since I found them on Instagram! The Dough Jar is shared with a coffee shop that the cashier was more than happy to tell us was closed. Still excited, I walked over to the case to browse the flavors. There were so many! They all sounded delicious as well."
The Dough Jar is open from 3:30–8 p.m. daily.
Captain Cookie and the Milk Man
2800 10th St. NE, Brookland
Captain Cookie and the Milk Man is a bakery and dairy bar specializing in fresh-baked cookies, made-to-order ice cream sandwiches and more. The dessert eatery has "Cookiemobiles" serving the surrounding D.C. community as well as an additional storefront location situated in George Washington University.
Menu offerings include cookie varieties like double chocolate, ginger molasses and vegan chocolate chip. Vanilla, chocolate and black cherry ice cream flavors are also available, along with fresh milk from local creameries. (You can view the full menu here.)
Captain Cookie and the Milk Man has one review and a four-star rating on Yelp.
Yelper Liz P., who was one of the first users to visit Captain Cookie and the Milk Man on May 22, wrote, "When you walk into Tastemakers food hall, there are just a few food vendors and Captain Cookie and the Milk Man is right by the entrance. I was excited they still offered a full menu of cookies and ice cream flavors — but I already knew I wanted to go for a funfetti cookie and snickerdoodle with butter pecan ice cream."
Captain Cookie and the Milk Man is open from 10 a.m.–10 p.m. daily.