By
Hoodline
- Published on May 30, 2018.
If you're interested in indulging in a few cocktails, consider dropping into one of these recently debuted D.C. bars. Here are the newest places to check out the next time you're in search of a fresh cocktail bar near you.  
Orchid
520 Eighth St. SE, Capitol Hill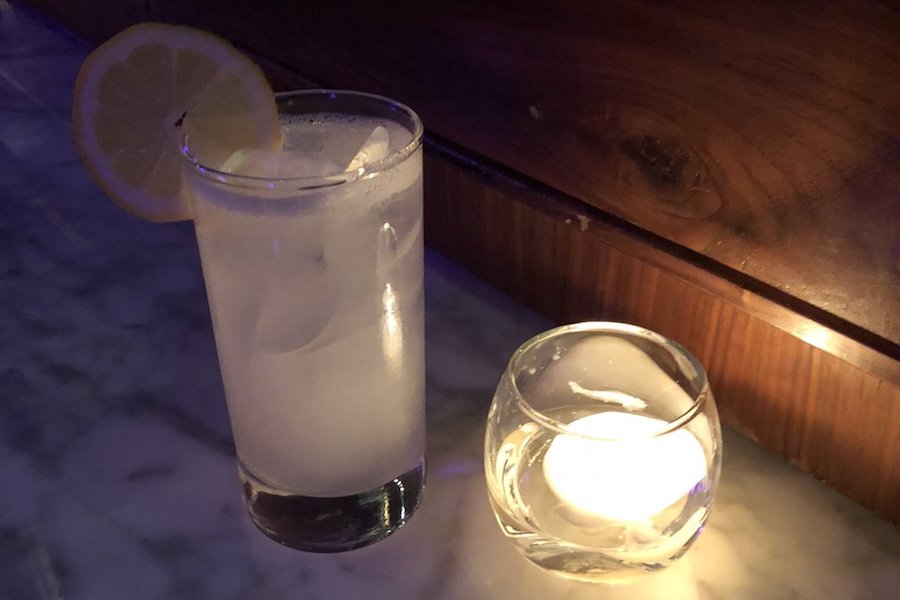 Orchid is a 1920s-inspired gay bar and cocktail spot that comes courtesy of Hill Restaurant Group — the same hospitality group behind neighborhood watering holes Finn McCool's and Hawk 'n' Dove, Eater reports.
The bar specializes in craft cocktails, like the Blue Orchid — complete with Jameson whiskey and blueberry syrup — and also plans to host disco brunch parties on the weekends. Menu offerings include seasonal fare like sea scallops, grilled lamb chops and avocado gazpacho.
It's still early days for the fledgling business — it's got just one review on Yelp thus far.
"It's so nice to have a decent gay bar on the Hill ... It's 'old world bijou' with a distinct modern touch," Josh W. said on May 17. "Sure the place is small, but so is JR's. The advantage of this is that there's always an atmosphere, even when there are only a few people in the premises."
Head on over to check it out: Orchid is open from 4 p.m.–2 a.m. on Monday-Wednesday and Sunday, and 4 p.m.–3 a.m. on Thursday-Saturday.
Morris American Bar
1020 Seventh St. NW, Mt. Vernon Square
Morris American Bar is a cocktail bar developed by The Sheppard's David Strauss, notes the Washington City Paper. 
There are 10 cocktails on the menu at any given time, each featuring seasonal ingredients and hand-cut ice. Current offerings include the Fan Tan mixed with tequila, lemon, ginger, hot sauce and egg white; the St. Regis Julep with aged rum, rye, grenadine and mint; and the Choker consisting of scotch, bitters and absinthe. (You can view the current menu here, although it changes monthly.)
Morris American Bar currently holds 4.5 stars out of 33 reviews on Yelp, indicating good reviews.
Yelper Sarah M., who reviewed Morris American Bar on May 18, wrote: "The cocktail menu changes monthly with the option of a bartender's choice where you tell them your general liquor and flavor likes and they'll make you a cocktail centered around those. ... I think it's truly a sign of a skilled bartender when they can be given just a few small things you like in a cocktail, run with it and deliver something tasty and impressive."
"Great hidden gem cocktail bar located right by the convention center," noted  Evan P. "Morris has a friendly and welcoming staff (Doug the bartender was great)."
Morris American Bar is open from 6 p.m.–midnight on Tuesday, Wednesday, Thursday and Sunday, and 6 p.m.–2 a.m. on Friday and Saturday. (It's closed on Monday.)
Ellē
3221 Mt. Pleasant St. NW, Mt. Pleasant
Last but not least, there's Ellē, a cafe, bakery and cocktail bar that's located in the space formerly occupied by the iconic Heller's Bakery.
Ellē is a collaboration of Nick Pimentel, owner of Bad Saint and Room 11, and Lizzy Evelyn, the founder and pastry chef behind Paisley Fig, the Washingtonian reports. 
During the day, the business features a rotating selection of pastries and sandwiches at the counter. In the evenings, Ellē becomes a full-service restaurant and bar. Menu offerings include Cape May scallops, tuna crudo and duck confit with a freshly made biscuit. 
With a four-star Yelp rating out of 51 reviews on Yelp, Ellē has been getting positive attention.
Yelper Hannah L., who was one of the first users to visit Ellē on April 21, wrote: "We absolutely loved eating here. It has a very cozy and warm feel. ... The drinks are wonderful. I got a gin drink that was a perfect balance of flavors."
And Joseph E. noted: "Came for dinner with my love and was thoroughly impressed! We shared a bottle of wine and two entrees that were rich and delicious."
Ellē is open from 8 a.m.–4 p.m. and 5:30–11:30 p.m. on Monday and Wednesday-Sunday, and 8 a.m.–4 p.m. on Tuesday.