By
Hoodline
- Published on May 09, 2018.
Mangal Mediterranean Restaurant just opened its doors in Lower Nob Hill at 728 Post St. (between Jones and Leavenworth streets), and features classic Mediterranean dishes like beef and chicken kabobs, hummus and tabbouleh.
Located in a former pizzeria, the eatery's borek (fresh from the oven) offerings include feta, shawarma, and spinach pies. According to Chowhound, the restaurant is the brainchild of chef Vahit Besir, who also owned the now-closed Eden's Turkish Food.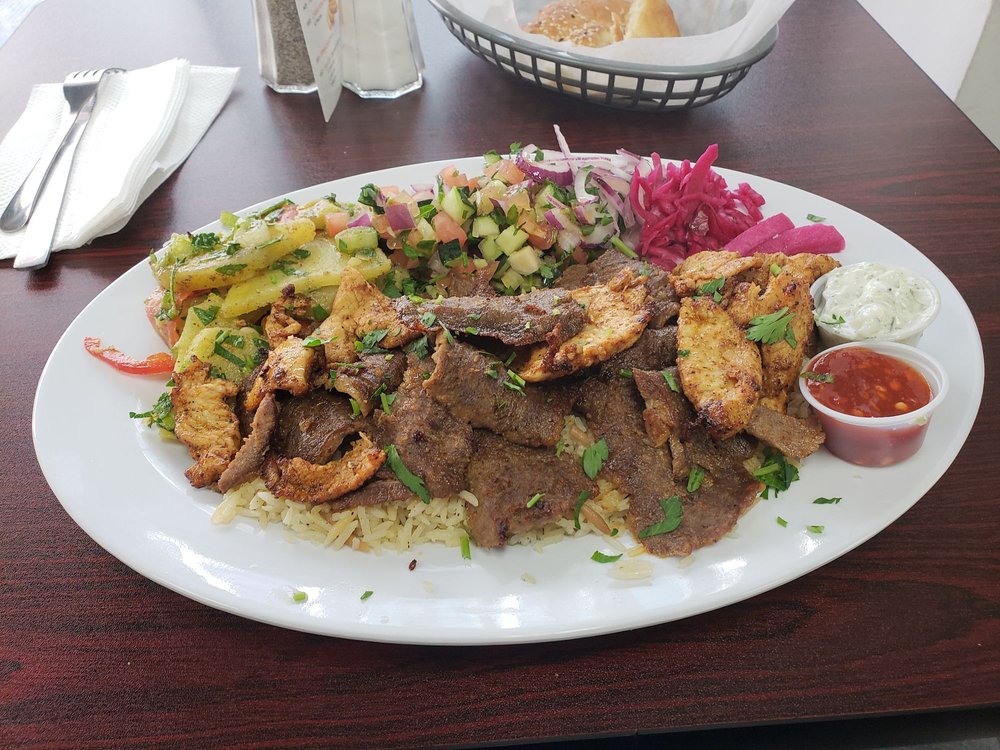 With a five-star rating out of five Yelp reviews, Mangal Mediterranean Restaurant is on its way to developing a loyal fan base.
"I tried this place for the first time last week and I have been addicted ever since," Yelper A K. said. "I'm a pescatarian, so it's hard to find dishes that suit me. However, this place has many dishes to accommodate pescatarians."
Yelper N A. added, "Very good Middle Eastern food at reasonable prices. The combo plate with rice, meats, salad, and one side of your choosing was very tasty. Baklava was also delicious."
Mangal Mediterranean Restaurant is open from 11 a.m.–11:30 p.m. on Monday, Tuesday, Wednesday, Thursday and Sunday, and 11 a.m.–12:30 a.m. on Friday and Saturday.