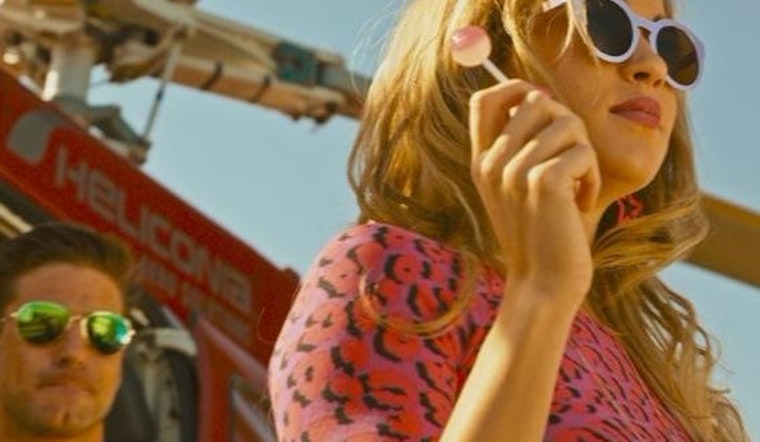 Published on May 10, 2018
If you're looking to forgo the latest franchise mega-blockbuster in favor of the best-reviewed movies in theaters, this week presents a handful of top options in Raleigh.
From an edge-of-your-seat horror flick to a family-friendly cuddlefest, here are the new movies to see in and around the city this week, based on critical scores sourced from review aggregator Rotten Tomatoes.
[Hoodline offers data-driven analysis of local happenings and trends across cities. Links included in this article may earn Hoodline a commission on clicks and transactions.]
Pandas
At Chengdu Panda Base in China, scientists are dedicated to protecting the species by breeding adult Giant Pandas in order to introduce cubs into the wild.  This film follows one such researcher, whose passion leads her to initiate a new technique inspired by a black bear program in rural New Hampshire.  What starts as a cross-culture collaboration becomes a life-changing journey for an American biologist who crosses an ocean to join her; a scientist from Inner Mongolia; and a very curious female cub named Qian Qian, born in captivity.
"Pandas" has proven to be a hit with critics: it has a 100 percent positive score on Rotten Tomatoes, with plenty of cuteness to go around. It's screening at the Wells Fargo IMAX Theater at Marbles (201 E. Hargett St.), with tickets available here.
The Endless
Acclaimed filmmakers Moorhead and Benson return with this mind-bending thriller that follows two brothers who receive a cryptic video message inspiring them to revisit the UFO death cult they escaped a decade earlier. Hoping to find the closure that they couldn't as young men, they're forced to reconsider the cult's beliefs when confronted with unexplainable phenomena surrounding the camp. As the members prepare for the coming of a mysterious event, the brothers race to unravel the seemingly impossible truth before their lives become permanently entangled with the cult.
With a 97 percent critical score, this indie mind-bender has garnered plenty of positive attention. It's playing at Alamo Drafthouse (2116 New Bern Ave. Suite D) throughout the week. Get tickets here.
A Quiet Place
In the modern horror thriller A Quiet Place, a family of four must navigate their lives in silence after mysterious creatures that hunt by sound threaten their survival. If they hear you, they hunt you.
With a current critical score of 95 percent, positive feedback for the horror film has been anything but muted. It's playing at Alamo Drafthouse (2116 New Bern Ave. Suite D), Regal North Hills Stadium 14 (4150 Main at North Hills St.), AMC Classic Raleigh 15 (5501 Atlantic Springs Rd.), Cinemark Raleigh Grande (4840 Grove Barton Rd.), and Regal Brier Creek Stadium 14 (8611 Brier Creek). Get tickets here.
Revenge
Three wealthy married men get together for their annual hunting game in a desert canyon. But this time, one of them comes along with his mistress, a sexy lolita who quickly arouses the interest of the two others...

Things get dramatically out of hand... Left for dead in the middle of desert hell, the young woman comes back to life and the hunting game turns into a ruthless manhunt.
The French film has a 91 percent critical approval score, with Rotten Tomatoes' critical consensus noting that it "slices and dices genre tropes, working within an exploitation framework while adding a timely -- yet never less than viscerally thrilling -- feminist spin." It's playing at Alamo Drafthouse (2116 New Bern Ave. Suite D) starting May 11. Get tickets here.