The ride in Oakland will get a little less bumpy this summer as the city embarks on an ambitious "Summer of Paving" project that will repair long-neglected streets with funds from a city bond measure and statewide gas tax.
City officials announced the project on East 16th Street this morning, a residential street in the Fruitvale neighborhood.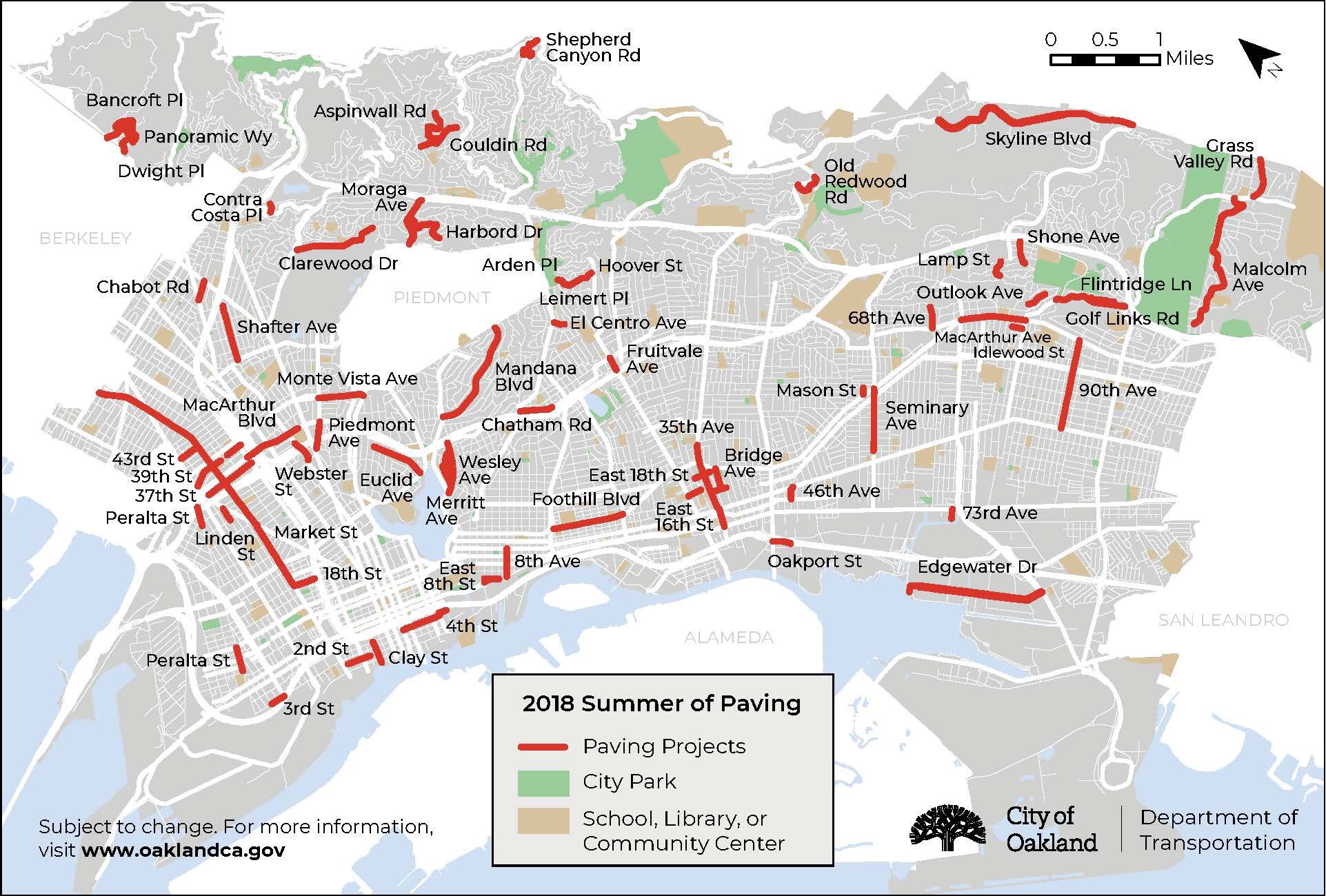 Oakland Department of Transportation head Ryan Russo said city workers are working 12-hour days seven days a week to pave as many streets as possible before the winter rainy season. The city has also invested in new equipment.
"We're getting more done than we've ever gotten before," Russo said.
Oakland's street repair needs are extensive. The city estimates that Oakland streets need $443 million of repair work on 830 miles of streets.
This summer, officials aim to repave 25 miles of streets.
"That is four times what we have done in any recent year," said Mayor Libby Schaaf while standing on East 16th Street this morning.
"This street behind me has not been paved since before I was born," said Schaaf, who is 52.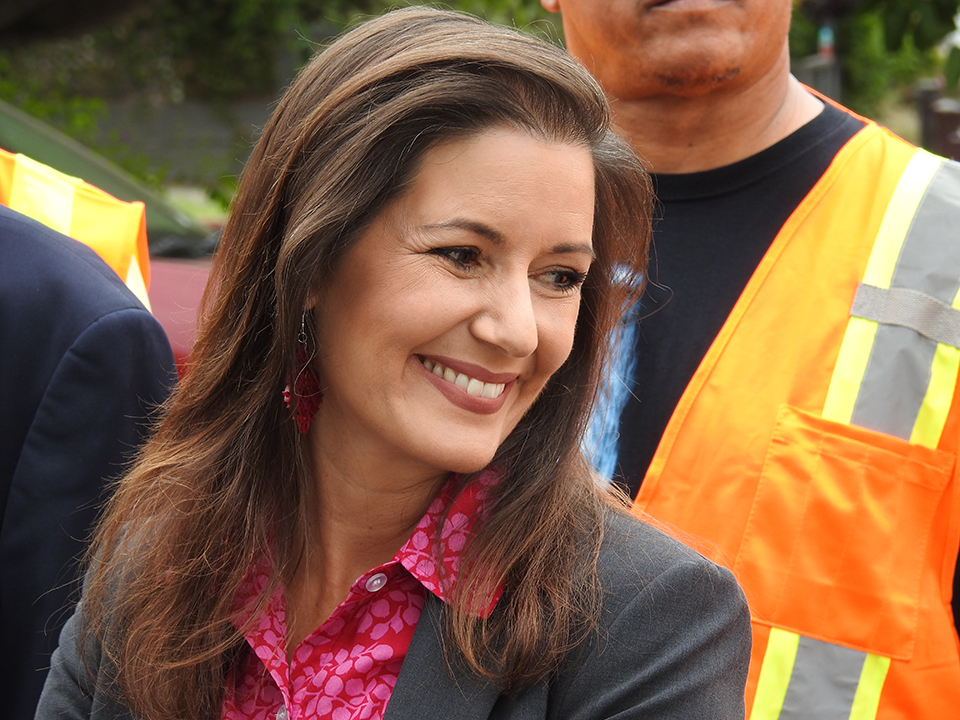 Most of the funding for the paving project is coming from two sources: Measure KK, a $350 million bond measure for infrastructure and affordable housing passed by Oakland voters in 2016, and a statewide gas tax enacted by the state legislature last year.
The gas tax brings $7 million in new revenue to Oakland annually, which the city has used to hire 20 new workers for street maintenance and new equipment.
But a measure that would repeal the gas tax qualified for this November's ballot on Monday,  so city officials are worried that source of revenue could dry up, leading to more deferred maintenance.
Last year, Schaaf said the city filled a record 20,000 potholes as part of its annual pothole blitz, bolstered by the Measure KK funds. With the gas tax in place, Oakland is able to take on an even more ambitious repair project this year. 
Other East Oakland streets are slated for repaving this year, including Seminary Avenue from East 16 Street to Foothill Boulevard and Golf Links Road between Fontaine Street and 98 Avenue, according to the city's Public Works department.
In addition, all of International Boulevard from San Leandro to Lake Merritt is slated to be repaved as part of AC Transit's East Bay Bus Rapid Transit project. That project is expected to be completed in 2019.
Oakland is looking for suggestions about what other streets need repairs. One way to alert city officials to potholes and other issues is the city's new 3-1-1 system, which was announced earlier this year.