Last week, the SF Planning Commission unanimously denied a request by a  chain of pet stores to open a Noe Valley location at 4049 24th St.
The decision comes after area merchants who offer pet-related services rallied opposition to Healthy Spot's request for a conditional use permit to open in a former Radio Shack between Castro and Noe streets.
Commissioners Kathrin Moore, Joe Koppel, Dennis Richards and Vice President Myrna Melgar voted against the request, while commissioners Rich Hillis, Rodney Fong and Milicent Johnson were absent.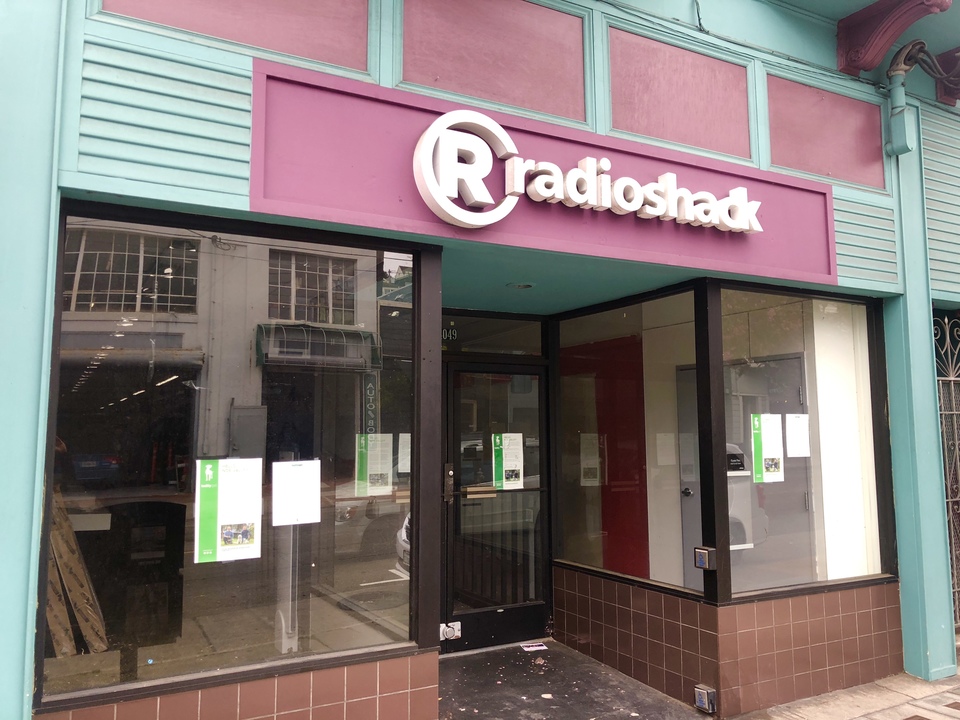 Based in Los Angeles, Healthy Spot is a pet supply and dog grooming company with 14 locations in Southern California. Under the city's Formula Retail rules, businesses with 11 or more locations must obtain a conditional use permit before opening.
At the outset of the meeting, Planning Department's Jeff Horn said staff supported converting the former Radio Shack.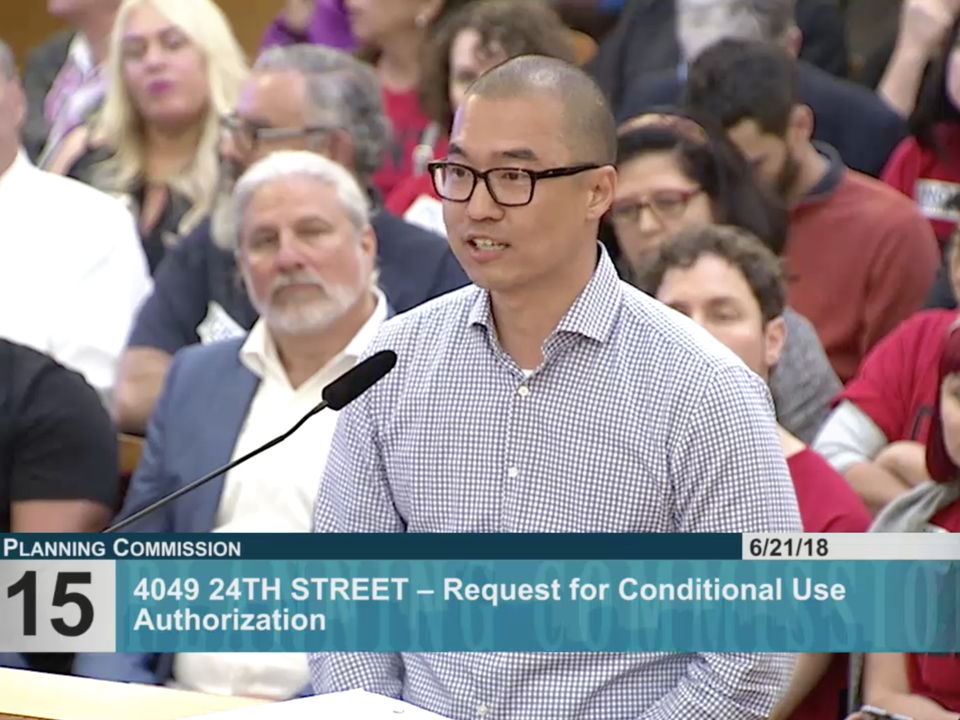 Citing a growing unmet demand of pet owners in Noe Valley, Healthy Spot co-founder Andrew Kim requested the Planning Commission approve the project.
However, Executive Director of San Francisco's Office of Small Business, Regina Dick-Endrizzi, recommended the permit's denial, noting that The Animal Company and VIP Grooming, both based in Noe Valley, were recently added to the city's Legacy Business Registry.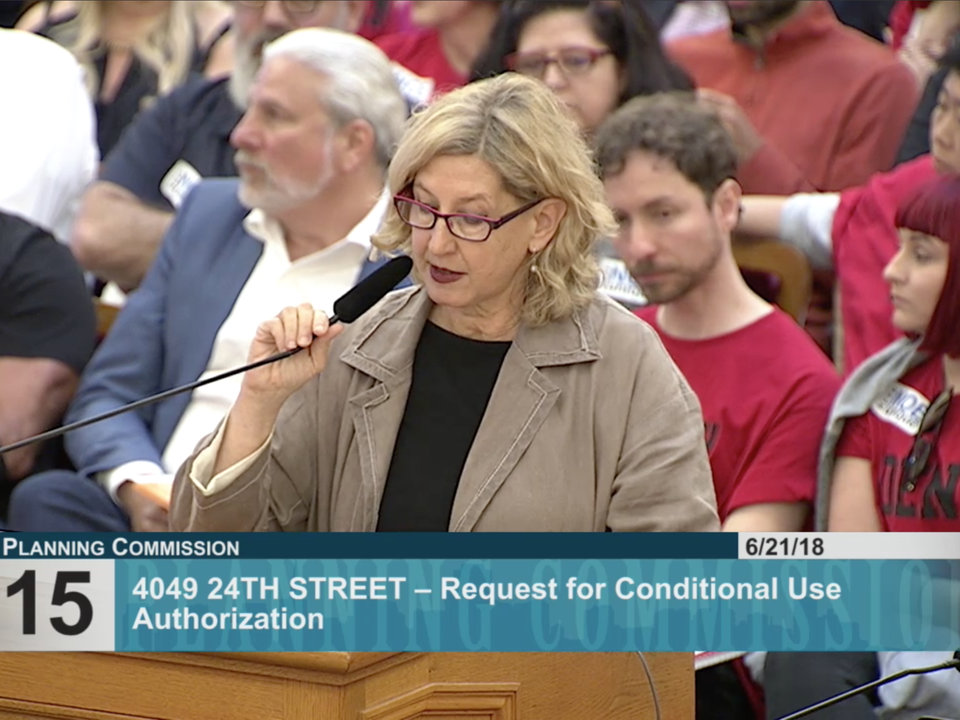 Dick-Endrizzi recommended that Healthy Spot consider opening in underserved neighborhoods like Outer Mission, Excelsior or Bayview.
After accepting a sponsorship from Healthy Spot and its PR firm Lighthouse Public Media, San Francisco Council of District Merchants Associations' Vas Kiniris notified the commission that the group had returned the money in the face of mounting pressure.
Wearing red shirts with large black letters reading "DENY" and stickers saying "Keep Noe Unique," many Noe Valley residents and merchants shared their opposition to the permit. Several noted that there are already a number of pet stores in Noe Valley.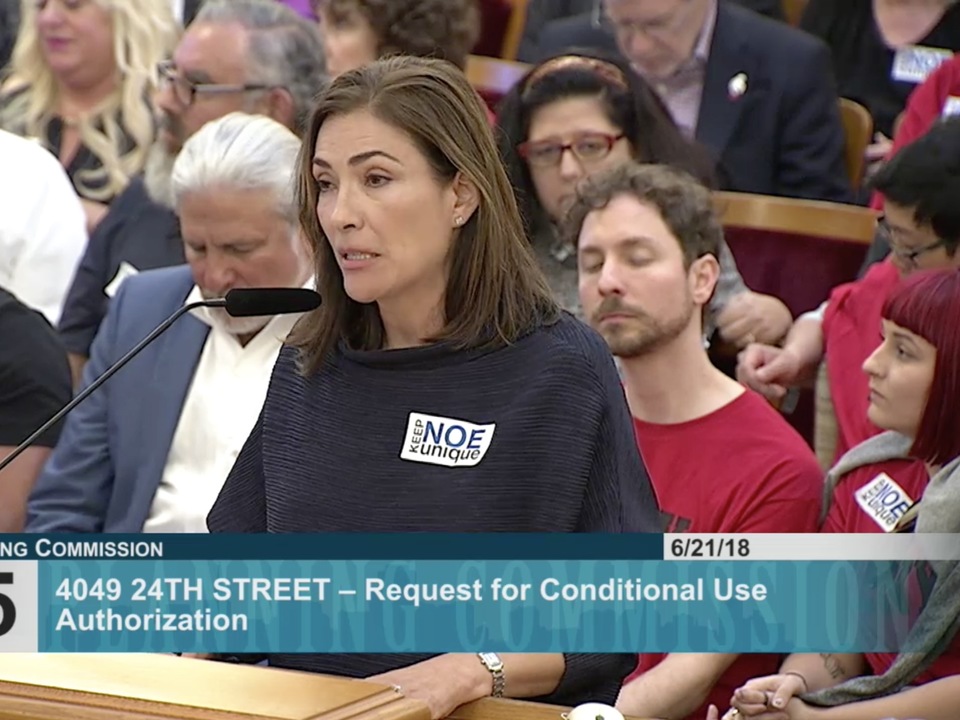 Upper Noe Neighbors President Olga Milan-Howells identified 10 pet-related businesses within 1.5 miles of the proposed Healthy Spot. "We sincerely do not need another pet store in our neighborhood," she said.
After much debate and a vote of its board, Noe Valley Merchants Association President Rachel Swann said, "we are in full support of having [Healthy Spot] in our neighborhood."
Kristen Gianaras, a Noe Valley Merchants board member and owner of Novy Restaurant, said the area has too many retail vacancies and competing businesses would benefit the area.
"Competition is a part of life and it should encourage us all to be our best selves and to make our businesses the best they can be," she said.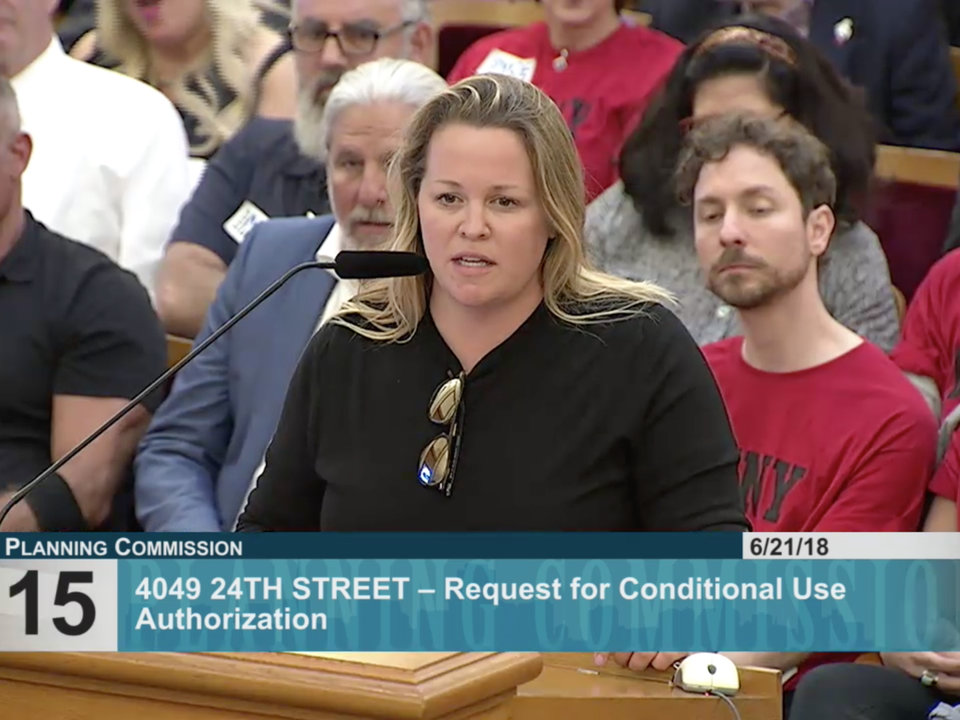 Daniel Bergerac, Castro Merchants president and co-owner of dog wash MudPuppy's, said area businesses, "our neighborhood, and the entire city is now being threatened by a growing predatory formula retail pet and grooming chain by the name of Healthy Spot."
Bergerac said the arrival of chain gym Barry's Bootcamp in the Castro "was a textbook example" of how formula retailers should apply for a conditional user permit, but "this has been filled with neighbors fighting neighbors without any honest and open dialogue," he said.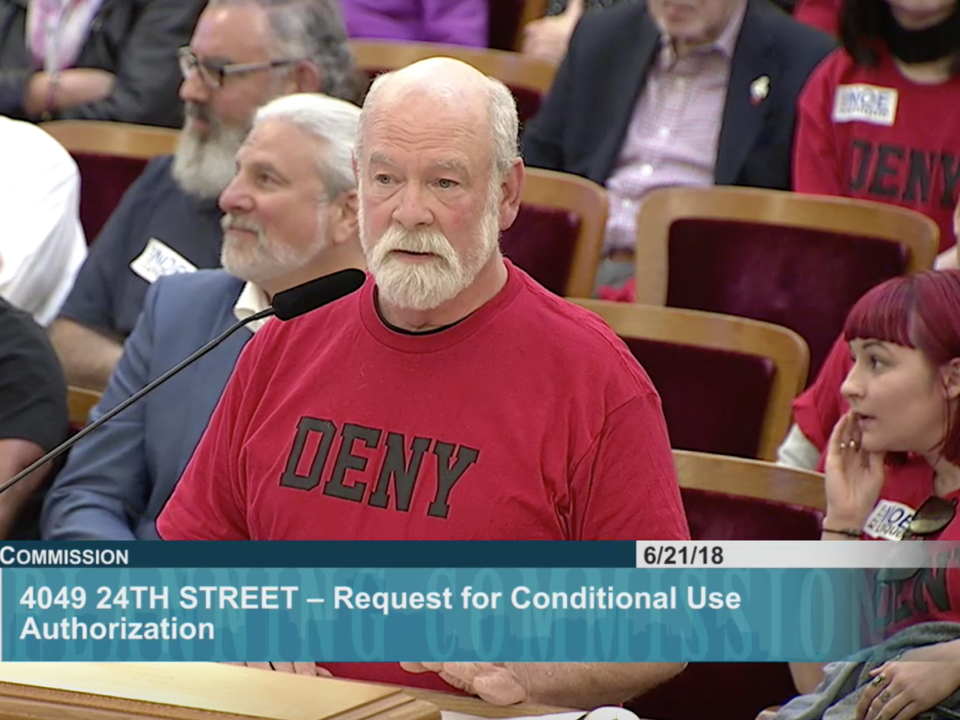 Animal Company's Rick French, located around the corner from the proposed Healthy Spot, said Healthy Spot would be selling the same products."This chain says they have carefully curated product lines, what they have is dog food, cat food and some treats," French said.
Planning Commissioners briefly discussed the project before denying Healthy Spot's permit, but Melgar advised merchants to develop a  strategy for preserving the retail corridor. 
"The world of retail has so dramatically changed in the past 10 years," she said. "Things that worked 10 years ago are no longer working."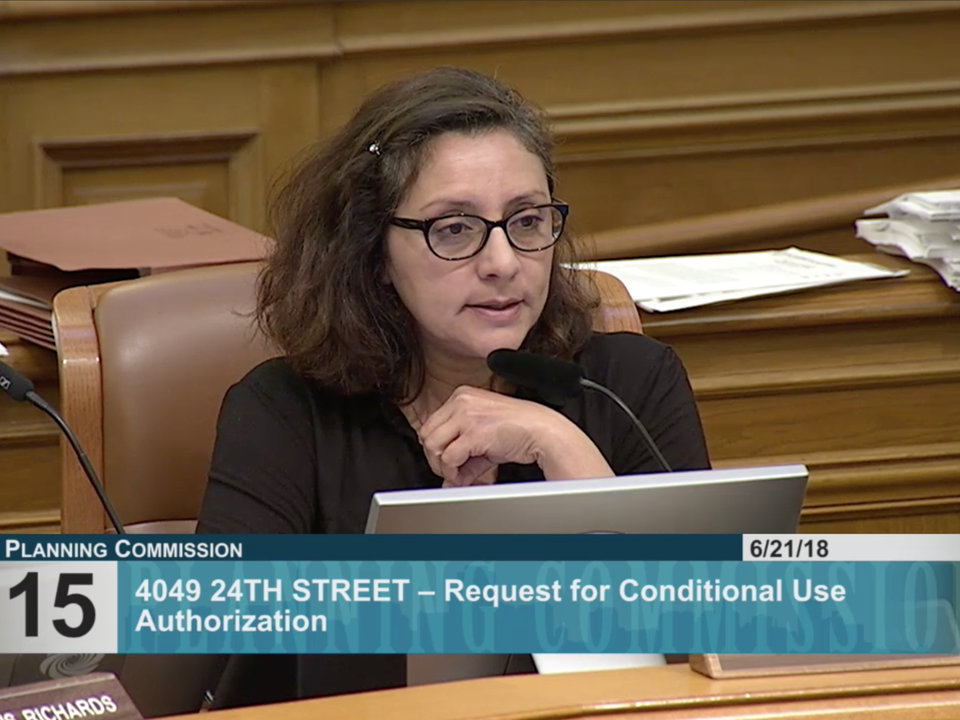 Commissioners suggested that Healthy Spot apply again, but in a different neighborhood.
"There's definitely a place for us in this city and we look forward to finding the right communities we can be apart of," Kim told Hoodline afterwards. "It was disappointing that there was a lot of mistruths and mischaracterizations shared about us and our business strategy."
As of this writing, Healthy Spot hasn't identified another neighborhood and has no plans to appeal the Commission's decision.
After the hearing, Swann stepped down as President Noe Valley Merchants. In a call with Hoodline, she said other board members were also considering resigning due to the negative feedback they received for supporting Healthy Spot.