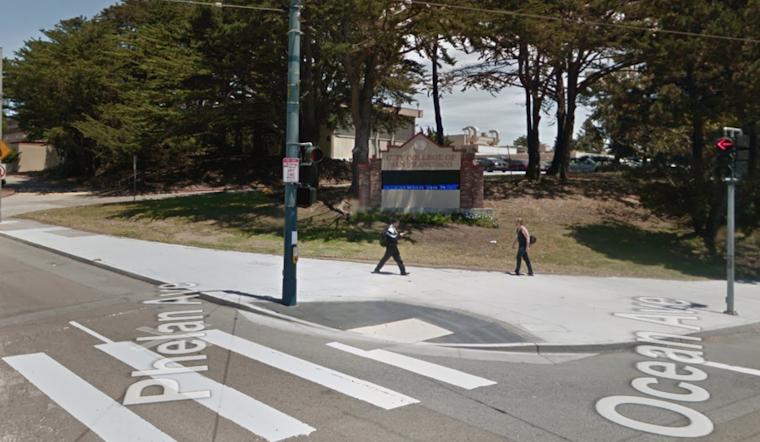 Published on June 20, 2018
The San Francisco Board of Supervisors unanimously voted yesterday to change the name of Phelan Avenue to Frida Kahlo Way, citing racist policies of the city's former leader, Mayor James Duval Phelan, the Chronicle reported. 
While the street was named after the former Mayor's father, James Phelan  — an Irish immigrant who gained wealth in the Gold Rush and as a banker and a real estate investor — the street later became associated with his son.
The younger Phelan was the mayor of San Francisco from 1897-1902 and then became a U.S. Senator for the state of California from 1915-1921. 
He promoted anti-immigration policies like the Chinese Exclusion Act of 1882 and the Immigration Act of 1924, which restricted Chinese and Japanese immigrants from entering the United States. 
While in the Senate, Phelan began to speak about "Yellow Peril," a xenophobic theory of colonialism. Additionally, during his unsuccessful reelection campaign in 1920, he used campaign posters with the slogan, "Keep California White." 
"We must know our history in order to not repeat the mistakes of our past," said Norman Yee, the District 7 Supervisor who represents the neighborhood.
Supervisor Yee introduced the resolution and his office has sought input from the community about the name change. 
Kahlo, a Mexican artist widely known for her self-portraits and symbolic approaches, lived in San Francisco with her husband and fellow artist Diego Rivera in the 1930s. Rivera was commissioned to paint the "Pan American Unity Mural," which you can find on City College's campus. According to the World History Project, during her stay in the Bay Area, Kahlo showed her painting, Frieda and Diego Rivera, at the Sixth Annual Exhibition of the San Francisco Society of Women Artists 
Moving forward, the SFMTA will begin installing new street signs on the half mile stretch of Frida Kahlo Way. Both names will continue to appear on the signs for the next five years, per city law. Additionally, residents have five years to change their addresses. 
The name change comes as similar calls have been made to rename or remove some of San Francisco's landmarks that are tied to racist individuals. Last year, Justin Herman's name was removed from the plaza adjacent to the Ferry Building for his role in urban renewal, which led to the destruction of predominantly African American neighborhoods. In May, a committee from the Board of Supervisors recommended to rename the Julius Kahn Playground, for his role in authoring the Chinese Exclusion Act of 1882, as well as his history of espousing anti-Asian sentiments.