By
Hoodline
- Published on June 29, 2018.
If you're interested in finding the newest gyms to open in Chicago, consider dropping into one of these new spots. From fitness studios offering CrossFit to personal training services, here are the newest places to check out the next time you're looking to work up a sweat.
ReachSCB
2914 N. Lincoln Ave., Lakeview
Looking to switch up your workout routine? ReachSCB is a personal training spot that offers one-on-one, partner and small group workout sessions (SCB is an acronym for strength, conditioning and balance).
On the first visit, a SCB trainer will assess your current fitness level, talk about fitness goals and offer nutritional guidance. ReachSCB offers personalized plans for every client, the studio says on its website.
Yelpers are excited about ReachSCB, which currently holds five stars out of four reviews on the site.
Yelper Andrea M. wrote, "I've been working with Kate for almost three years now and it's one of the best things I've done for myself. I've been able to create a healthy routine for myself, improve my form, build muscle and have fun while doing it!"
Yelper Kami D. added, "(Kate's) an amazing trainer and does a great job pushing me out of my comfort zone to achieve my goals. She helped me with my postpartum weight loss and is helping me stay strong and active during my second pregnancy."
Set an appointment by phone at 312-508-3434 or online. 
CrossFit Severance
2545 W. Diversey Ave., Avondale
CrossFit Severance is a gym and boot camp focused on high intensity interval training (HIIT). This new gym's programming zeroes in on improving performance and health for beginner, moderate and advanced athletes in individual and small group classes.
Classes combine elements of cardio, strength, gymnastics, agility, balance and more, according to the business' website.
Trainers Dennis Hennessy, Marco Mandujano and Ashley McCall lead classes. Expect training sessions like CrossFit Severance (high intensity workout that caters to all fitness levels), RxBarbell (focused on weights and Olympic lifts) and RxPulse (high intensity total body workout). See a schedule of classes here.
CrossFit Severance currently holds five stars out of two reviews on Yelp.
Yelper Jackie H., who reviewed the gym on May 8, wrote, "This is a new box that opened up near me and boy am I glad it did. Marco and Dennis are both great! The box is super welcoming and everyone I've met has been great."
Jon M. noted, "Great new gym I discovered other day. I never thought I would like CrossFit, but Dennis made me feel welcome and walked me through all the benefits CrossFit has to offer."
CrossFit Severance is open from 5:30 a.m.–7:30 p.m. on weekdays, 9 a.m.–noon on Saturday, and 10 a.m.–noon on Sunday.
Studio Lagree - Old Town
1419 N. Wells St., Old Town
Studio Lagree - Old Town is an international gym with locations in the United States, Canada, Germany and England that offers a variety of workouts including CrossFit, pilates and more. This Old Town location is the fourth offering in the Chicago area.
According to the business' website, Studio Lagree is "a studio concept workout that effectively combines core, endurance, cardio, balance,  strength and flexibility training in every move." Look for classes like the M3 fusion, a 50-minute full-body workout that works all parts of the body. Click here for more information about this studio's classes and rates.
There is just one Yelp review for Studio Lagree.
Yelper Abigail H. wrote, "I love these low-impact, high-intensity workouts! The studio is spacious, with 16 or so megaformers. I've been several times and each instructor has been excellent, offering technical corrections and encouraging feedback."
The business' hours were not available at time of publication.
Hit2Fit Martial Arts & Group Fitness
329 W. 18th St., Unit 300, East Pilsen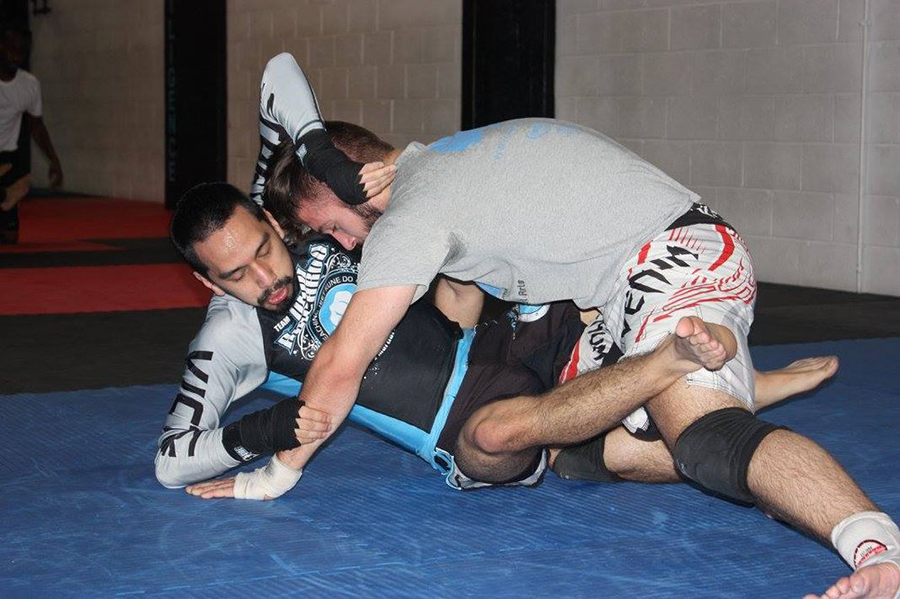 Hit2Fit Martial Arts & Group Fitness is martial arts and personal training gym that offers classes for adults and kids alike. The techniques taught at Hit2Fit work in a competitive or self-defense setting.
This spot says on its Facebook page that it can "teach you the art of Bruce Lee, Jeet Kune Do or MMA." High intensity interval training courses are also available.
With a five-star rating out of two reviews on Yelp, Hit2Fit Martial Arts & Group Fitness has been getting positive attention.
Yelper Daniel B., who reviewed it on June 1, wrote, "Hit2Fit is not just a martial arts academy or a gym. It's slowly but surely becoming a home away from home, Hit2Fit offers a top-tier martial arts and fitness experience."
Han X. noted, "A great place for people who want to go into MMA and constantly improve on their skills. The instructors here are very helpful and supportive. The atmosphere is great."
Hit2Fit Martial Arts & Group Fitness is open from 5–9:30 p.m. on Monday, 10 a.m.–noon and 6–9 p.m. on Tuesday and Thursday, 6–9 p.m. on Wednesday, 6–8 p.m. on Friday, and 10 a.m.–1:30 p.m. on Saturday. (It's closed on Sunday.)