As some neighbors of Buena Vista Park consider setting up a Green Benefit District that would help beautify the area, local opposition to the plan is also coalescing.
As previously reported, a Green Benefit District is a neighbor-run nonprofit that allows residents to make capital improvements through a hyperlocal property tax without waiting for funding to come exclusively from city coffers.
In an email to Hoodline, a Public Works representative said the districts "are empowered by local property owners and stakeholders to initiate specific activities, improvements, and/or services in designated areas."
Once enacted, all district plans "still need to follow the review, permitting, and approval process, as required by the appropriate city department," they wrote.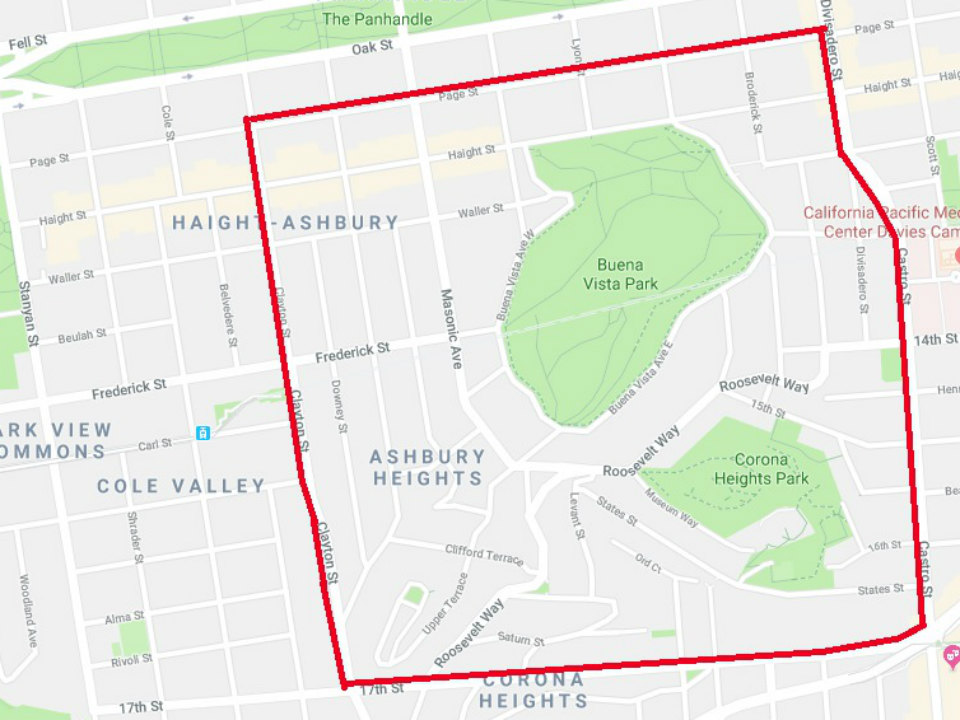 The area currently under survey for a potential GBD is bounded by Page, Divisadero/Castro, 17th, and Clayton streets. Public Works is currently assessing neighborhood support and gathering feedback. Residents are invited to weigh in on the proposal via an online survey.
But a flyer posted around the Upper Haight by area resident Stephen Bartoletti lists arguments against the plan and seeks to bolster formal opposition.
In the notice, Bartoletti criticizes the district as "an absurdly expensive way to raise money," citing the share of raised funds that would need to go to its setup and ongoing administrative fees.
Bartoletti cites a $221,000 price tag for setup costs, based on a November estimate from Place Lab.
He also calls for neighbors to "stick with our proven partners," referring to projects recently completed and underway, on the grounds that improvements completed with funds from the proposed district "are things normally undertaken by Rec & Park, Public Works and SF Police—paths, recreation, landscaping/trees, maintenance, security, [and] garbage."
Bartoletti didn't respond to queries for this article.
Public Works said the GBD formation process, which can take between 18 months and three years, hinges on fostering public engagement and gathering support — if those criteria aren't met, the plan will be withdrawn.