Alameda County Supervisor Richard Valle announced today that his office would fund the next year of work by the Alameda County Immigrant Legal Education Partnership, which offers legal support to people facing deportation.
The partnership, also known as ACILEP, was formed last year in response to stepped-up immigration enforcement by the Trump administration. It operates a hotline to report immigration enforcement, know-your-rights workshops, and provides free legal defense. 
Jevon Cochran, a coordinator for ACILEP, accepted a check for nearly $300,000 from Valle outside the Alameda County Administration Building this afternoon.
The new funding will keep the program going through March, according to Valle, who represents Hayward, Union City and Newark.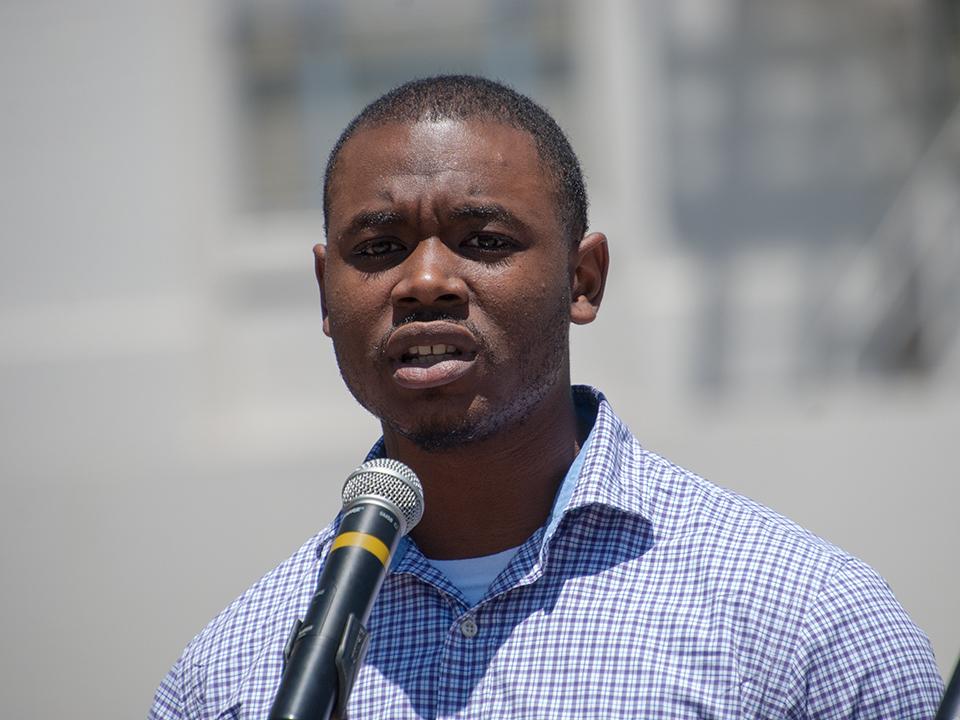 "For every single terrible decision made by the Trump administration," Cochran said, "we in Alameda County want to push back and be a beacon of hope."
Over the last year, he said the partnership has represented 680 people in immigration court who would not otherwise have been able to afford an attorney.
Meanwhile, educational workshops offered countywide "allows us to push back on this pervasive myth that basic constitutional protections don't apply to undocumented folks," Cochran said.
Oakland Mayor Libby Schaaf appeared with Valle today to praise the work ACILEP has been doing, calling its services "critical."
She called the actions of the Trump administration, such as a recent policy to separate children from their families at the border and place them in detention centers, "un-American" and said that U.S. Immigration and Customs Enforcement is an agency that has "lost all moral bearing."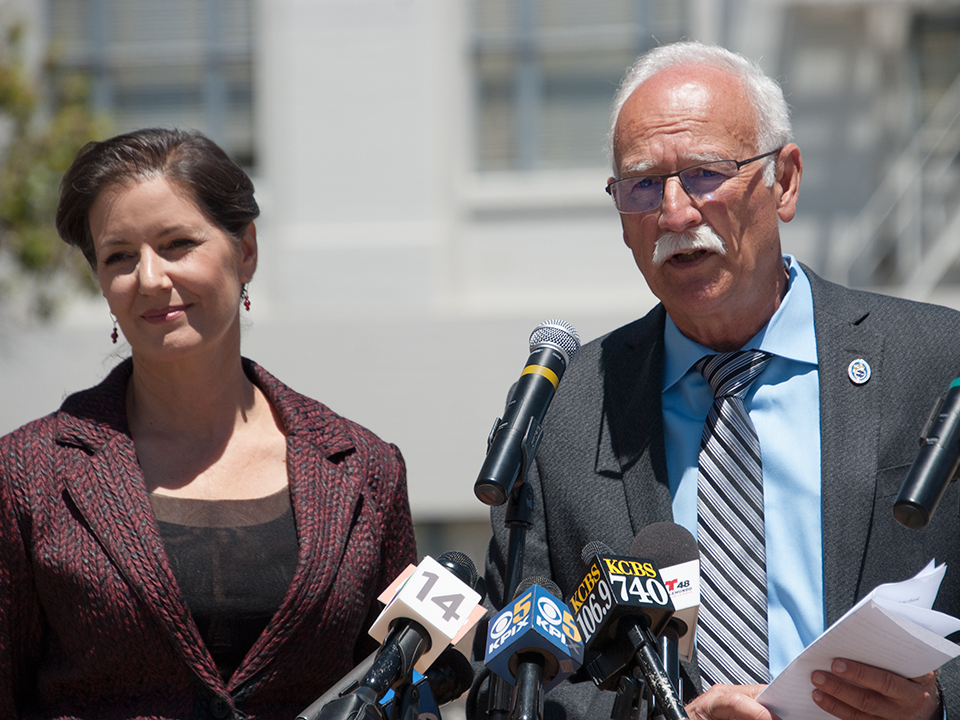 Last summer, ACILEP responded to an ICE raid in Oakland that led to criticism of the Oakland Police Department for potentially violating Oakland's sanctuary city policy.
One person was arrested in the August 16, 2017 raid at 27th Street and Martin Luther King Jr. Way, which ICE and OPD said was part of a criminal investigation, but that person was never charged with a crime.
Oakland Police Department initially issued a statement saying that the investigation was for "sex trafficking" but later clarified that it was related to "human trafficking."
While local police had only provided two officers for traffic control, in the fallout after the incident, Schaaf supported a stricter policy that forbade Oakland police from working with ICE at all.
ACILEP includes 10 organizations, such as Centro Legal de la Raza and the Alameda County Public Defender's Office. The group's hotline for reporting federal immigration enforcement activity is 510-241-4011.