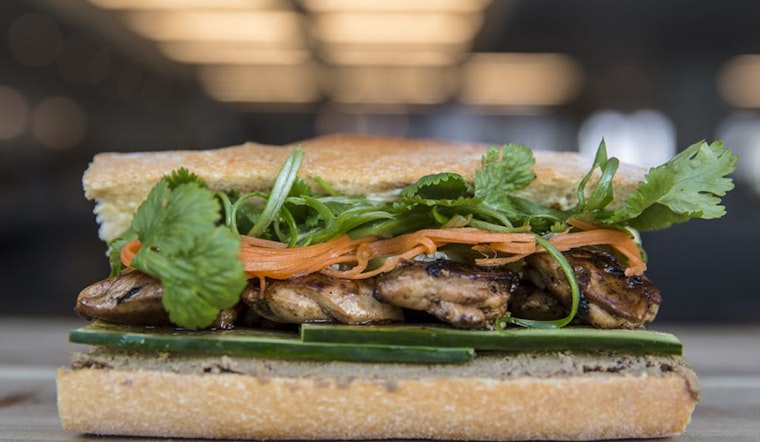 Published on July 18, 2018
Interested in checking out the freshest new spots in the Buena Vista area? From a shopping complex to a seafood eatery, read on for the newest businesses to open in this area of Miami.
Upper Buena Vista
184 N.E. 50th Terrace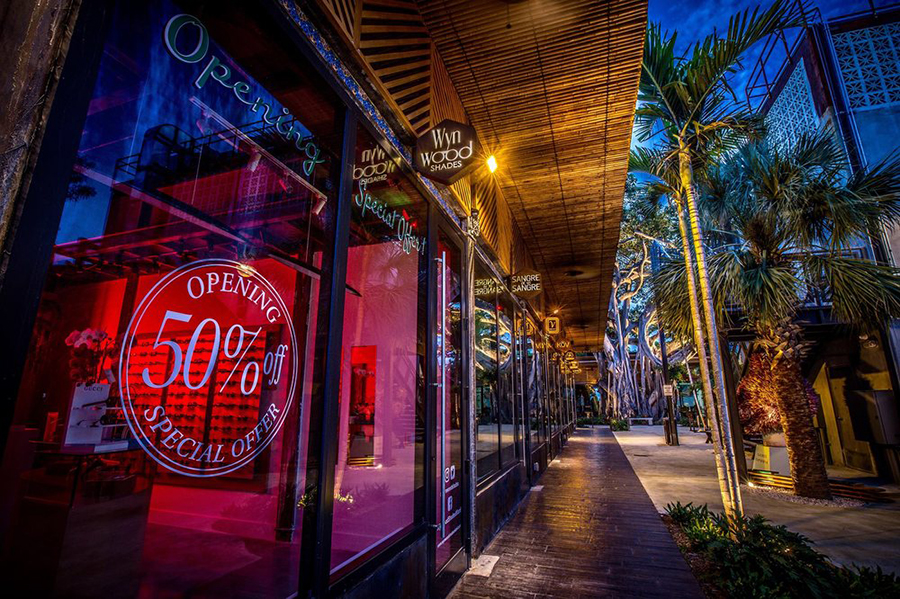 Upper Buena Vista, a new shopping and entertainment complex, calls itself "a bohemian sanctuary of artisanal makers, homegrown culinary concepts and a refuge for inspiration." 
It features food vendors offering everything from fresh bread to sushi to cocktails; businesses such as a model agency, a tattoo parlor and a cryotherapy treatment center; and boutiques selling sunglasses, hats and designer and vintage clothing. Check out the shopping center's website to learn more.
Upper Buena Vista has three reviews on Yelp so far, which give it five stars.
Yelper Annalisa D., who reviewed it on July 7, wrote, "There's been a lot of buzz about Upper Buena Vista recently, which is what prompted me to check it out for myself. I can see why! Located in one of the city's oldest districts, this spot is both a sanctuary as well as a shopping destination."
Monica G. noted, "This place is truly an oasis. It has shops, boutiques mostly. Also food concepts and artisan services are located inside. It's a locals' paradise away from the commercialized businesses."
Upper Buena Vista is open from 11 a.m.–9 p.m. daily.
Cafe Creme
5010 N.E. Second Ave.
Cafe Creme is a French bakery and eatery that says it has a simple mission to serve "fresh, tasty and affordable meals and drinks." 
For breakfast and lunch, customers can try offerings like French toast, sunny-side up eggs or a hot ham and cheese croissant. On the dinner menu, entrees include chicken curry with apple and zucchini and squash; steak tartare; and meat lasagna. Catering and to-go orders are available.
Yelpers are generally positive about Cafe Creme, which currently holds four stars out of seven reviews on the site.
Issa G., who reviewed the new spot on May 25, said, "Excellent! With cafe, pastries and ambiance, that's all I can I say. A place to stop by and have a cappuccino, espresso or anything in between."
Cafe Creme is open from 7:30 a.m.–9 p.m. daily.
Sixty10
6010 N.E. Second Ave.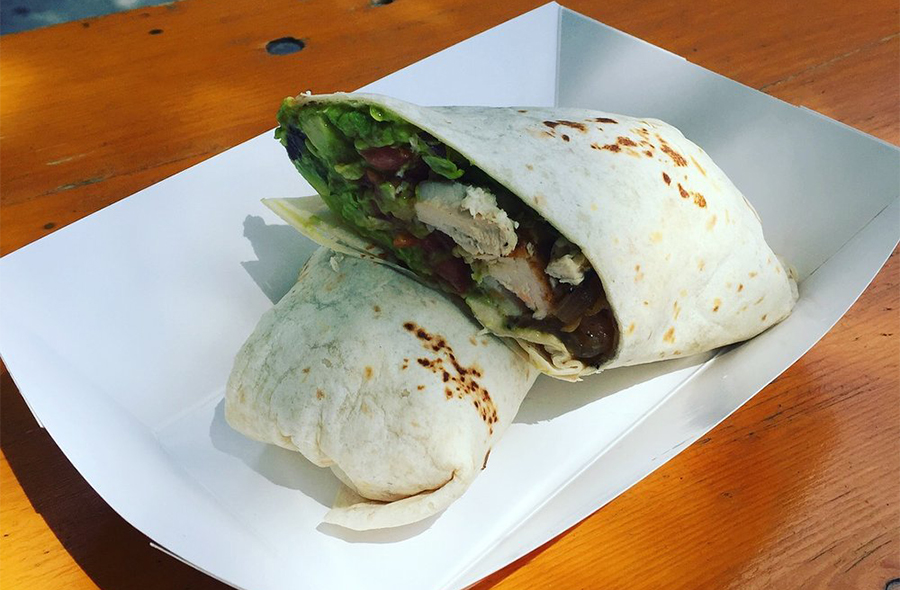 Expect a little bit of everything at new restaurant Sixty10, with a menu that includes salads, soups, sandwiches, wings and barbecue. But the primary focus at the casual eatery is the organic rotisserie chicken. 
Try the Farmer Special, which includes a quarter chicken with fries or roasted potatoes; a half or full chicken with choice of white or dark meat; the signature Sixty10 Sandwich with smashed potatoes, chicken jus, onions and white or dark meat served on a Kaiser roll; or a Caesar salad. Craving something lighter? Check out the homemade tabbouleh, tossed with couscous, fresh mint, lemon juice and raisin.
Sixty10 currently holds five stars out of six reviews on Yelp, indicating good reviews.
Yelper Jenny L., who reviewed it on June 6, wrote, "Sixty10 is my new favorite spot. The owners are gracious and humble. The food was so full of flavor, especially the chicken jus. Try the spicy barbecue sauce, you'll never want to go back to regular."
Mike J. noted, "Delicious food. Beautiful murals on the walls and the ceiling. Acres of outdoor seating. And if you get here at the right time you can have a chat with the owner while he sits out front in his rocking chair."
Sixty10 is open from 11 a.m.–10 p.m. daily.
Tran An
140 N.E. 39th St., Suite 241
Vietnamese restaurant Tran An, which is inspired by the street food of Southeast Asia, is located inside the St. Roch Market food hall. 
The eatery offers a choice of protein, like barbecue pork, lemon grass sausage and spicy curry tofu. You choose one and then pair it with a dish, like the bánh mì, broken rice or vermicelli noodles. Chicken phở and snacks like pork and shrimp spring rolls round out the menu. Check out the full list of menu options here.
Tran An is off to a promising start with four stars out of 18 reviews on Yelp.
Yelper Nelson B. wrote, "My experience was very pleasant from the moment my order was placed to the very last bite. I would recommend their bowl. Also their shrimp chips are exceptionally awesome."
Tran An is open from 11 a.m.–10 p.m. on Monday, Tuesday, Wednesday, Thursday and Sunday and 11 a.m.–11 p.m. on Friday and Saturday.
Elysian Seafood
140 N.E. 39th St., Suite 241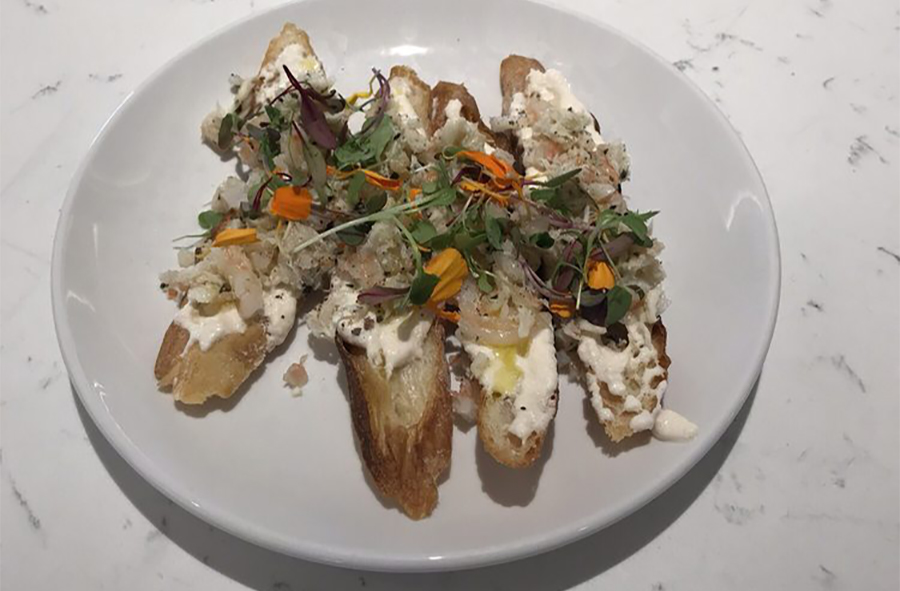 Also located in the St. Roch Market, Elysian Seafood was established in New Orleans in 2015 and now has outposts in multiple states.
Look for lunch options like charbroiled oysters, seafood gumbo and the Seafood Tower, which includes raw and smoked oysters, a shrimp cocktail and seafood salad. For dinner, expect entrees like Louisiana crab cakes and shrimp po'boys with tomato and leeks. Happy hour runs from 4-7 p.m. Sunday-Thursday. 
With a five-star rating out of four reviews on Yelp, Elysian Seafood has been getting positive attention.
Yelper Kristine R., who reviewed it on June 6, wrote, "From the service to the food, I absolutely loved Elysian. The price point is maybe a little high, but then again most seafood locations do come with a hefty price tag."
Elysian Seafood is open from 9 a.m.–10 p.m. on Monday, Tuesday, Wednesday, Thursday and Sunday and 9 a.m.–11 p.m. on Friday and Saturday.