Kevin Manning, a pedicab driver who was struck in a hit-and-run on June 27, succumbed to his injuries on Monday evening at San Francisco General Hospital.
Manning, 66, was injured when his pedicab was hit by an unknown driver on the Embarcadero near Sansome Street.
The suspect's vehicle, a gold Honda Civic 4-door sedan, was traveling southbound when it struck Manning's vehicle, causing him to collide with another pedicab. Manning suffered serious injuries, and a family of 4, including two small children were hospitalized. Police are still seeking the driver.
"Kevin has been riding a Cabrio Taxi pedicab for 6 years," wrote Colin Sanders, who created a GoFundMe campaign that has raised more than $29,000 for Manning's family. He added that Manning was a father, a grandfather, a patent-holding inventor, and an essential member of the community.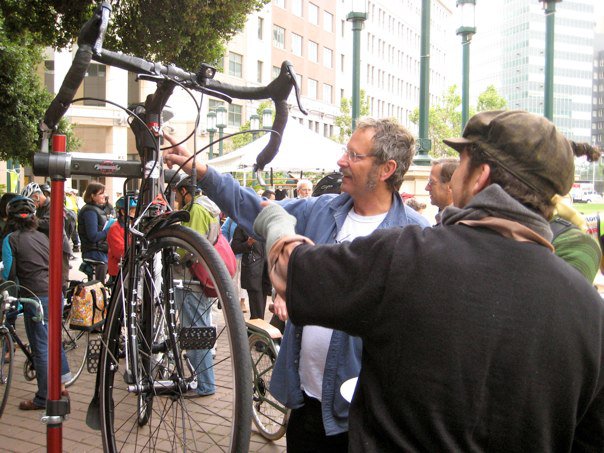 Sanders, who worked with Manning, told SFGate that his colleague "was salty and surly in the way you'd expect an inventor to be, but he had a heart of gold."
Manning held a patent for a tire pump housed within the hub of a wheel. According to his patent application, the pump includes a piston that moves axially with respect to the wheel's axle and includes a pressure switch that stops inflation when sufficient pressure is reached.
Family of 4 - Mom, Dad and 5 and 8 yr old kids have non-life-threatening injuries. They were in 2 different cabs... pic.twitter.com/3VMNmQ7FPw

— Kate Larsen (@KateABC7) June 28, 2018
On Twitter, District 3 Supervisor Aaron Peskin remembered Manning as "a father and grandfather who will be missed by co-workers, community and family alike."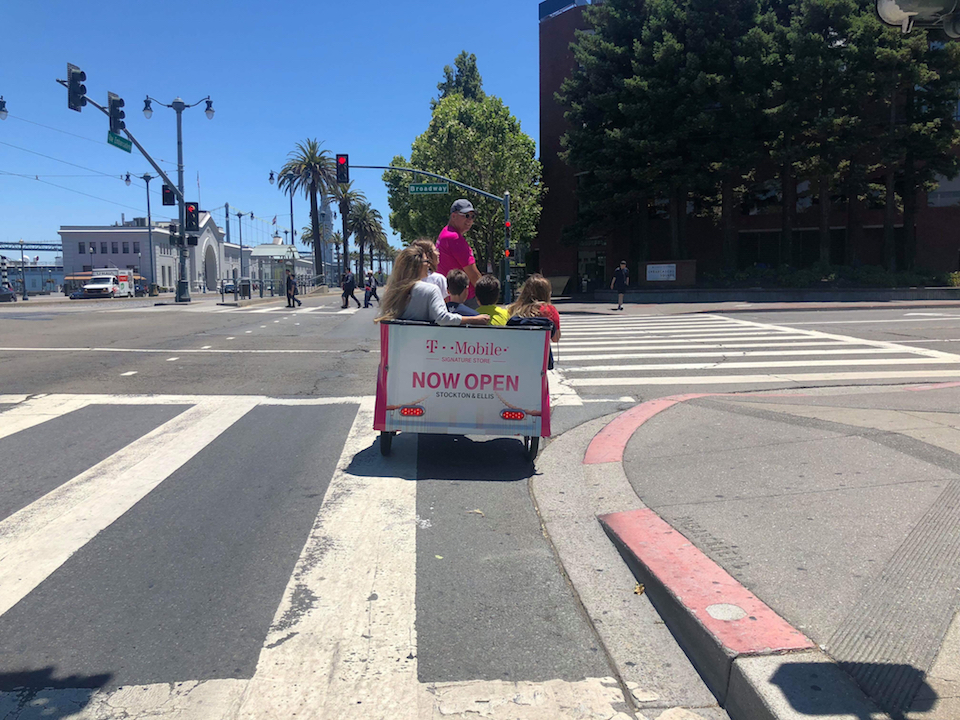 Cabrio Taxi took to Facebook to share statements from his co-workers. "Kevin was loved and appreciated by all of his coworkers, truly," one wrote. While another coworker remembered that six years ago they started work together on the same day.
The San Francisco Bicycle Coalition released a statement urging SFMTA and the Port of San Francisco to act to prevent further deaths of "San Franciscans simply trying to earn a living, commute, and see their friends and family," calling the crash preventable.
"We call upon our city leaders to make immediate hotspot improvements and commit to constructing the long-term vision for fully protected bike lanes along the Embarcadero by 2022," the statement says.
SFPD asks anyone with information to contact the department's 24-hour tip line at (415) 575-4444 or text TIP411 and begin the message with "SFPD."