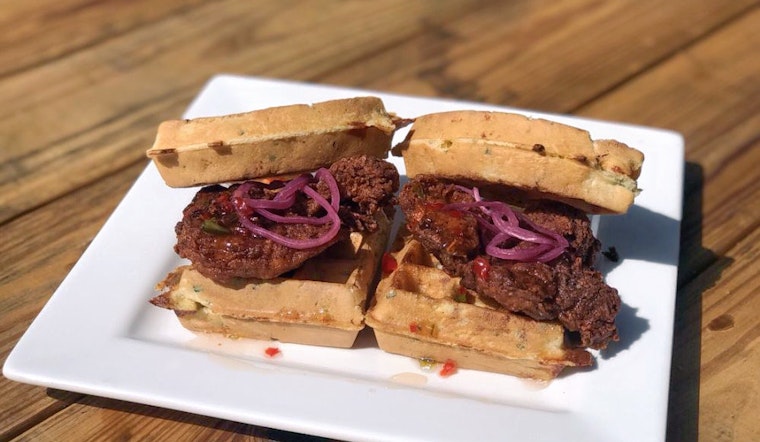 Published on July 24, 2018
Interested in sampling the newest businesses to open in the Design District? From a place for sweets to a new fitness studio, read on for the newest spots to make their debut in this Miami neighborhood.
Coop
140 N.E. 39th St., Suite 241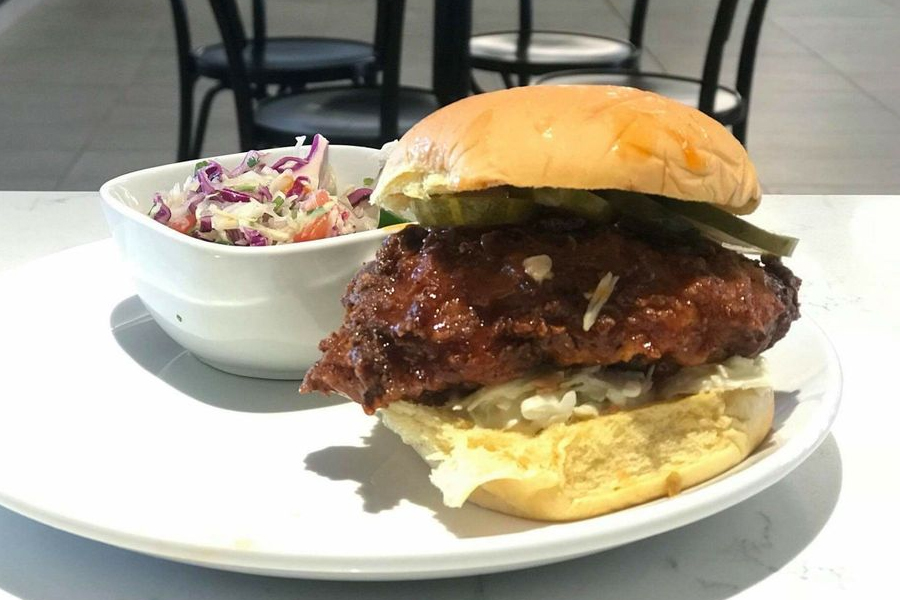 Coop is a breakfast and brunch spot that's located in the St. Roch Market. While it specializes in chicken and waffles, the establishment also offers an array of traditional American classics, including creamy grits with seared tomato and runny egg, double cheeseburger and fries, deviled eggs and more. 
Coop currently holds 4.5 stars out of 31 reviews on Yelp, indicating a positive reception.
Yelper Shawna S. wrote, "Coop does the most deliciously respectful chicken and waffles I've ever had the pleasure to taste. The chicken is brined for 26 hours and fries up crispy, juicy and delightfully toothsome. The waffle is crispy, fluffy and flaky with a hint of cheddar and chive."
Robbie D. noted, "I had a very tasty biscuit on a crispy fried chicken thigh with red onions pickle and and a side of a pepper jelly. I was very pleased with my meal and would definitely go back to try some of the other offerings on the menu."
Coop is open from 10 a.m.–10 p.m. from Monday-Thursday and Sunday and 10 a.m.–11 p.m. on Friday and Saturday.
Rise Nation
3814 N.E. First Ave.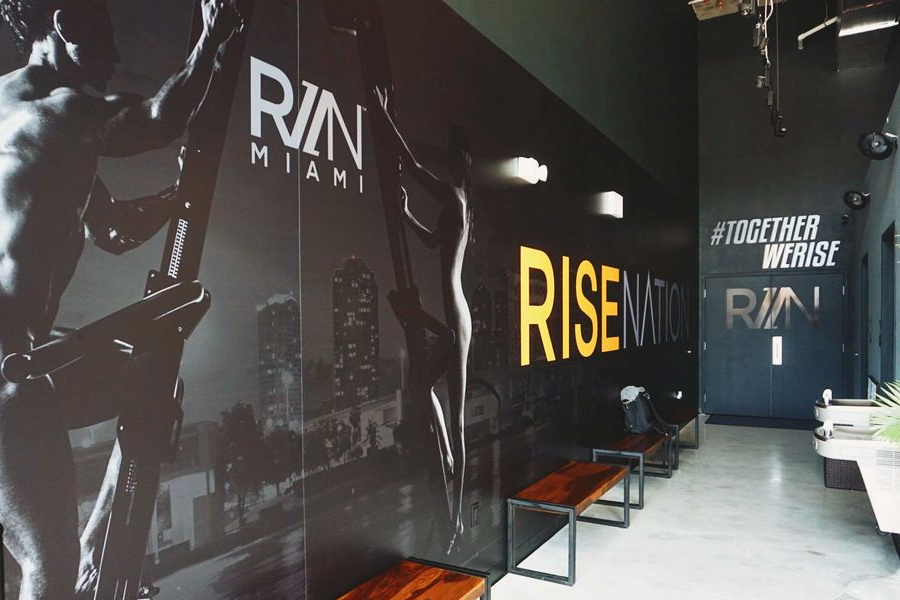 Rise Nation is a personal training, climbing and cardio spot with multiple locations in the United States. According to its website, the fitness studio offers a high-intensity, 30-minute climbing workout that's momentum neutral and that activates all the major muscle groups of the body. (Find instructor biographies here.)
Rise Nation's current Yelp rating of five stars out of 11 reviews indicates a strong start.
Yelper Shawna S. wrote, "The VersaClimber is a 30-minute, full-body workout that essentially combines the best of elliptical, stepper, climber and bicycling. The first class is a shock to the system, but worth every goal-seeking moment. The instructors are exuberant and engaging."
Sophie S. noted, "Great atmosphere, great staff and beautiful location. My favorite class is with instructor Cindy! She really motivates you to push your limits and get that extra climb in."
Rise Nation is open from 6 a.m.–7:30 p.m. daily.
MadLab Creamery
140 N.E. 39th St., Suite 17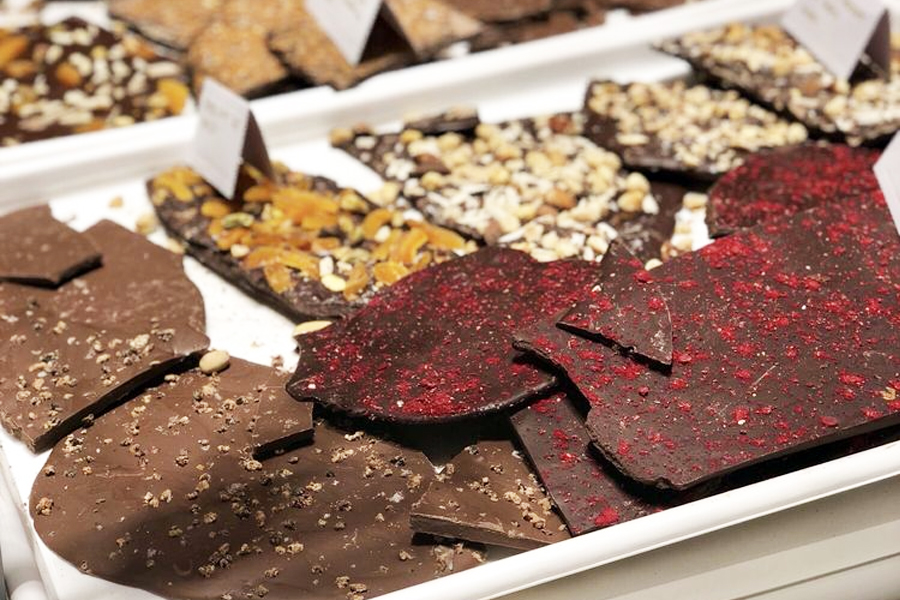 MadLab Creamery is a spot to score soft-serve ice cream, Japanese cheesecake and chocolate bark. The chocolate comes from República del Cacao Chocolates, which sources its ingredients from independent farmers and small cooperatives in Latin America, per the shop's website.
Look for inventive ice cream flavors and toppings, including strawberry tapioca bubbles, cotton candy, edible glitter and gold leaf. 
MadLab Creamery has received a warm welcome with four stars out of 22 reviews on Yelp.
Yelper Tatiana A. wrote, "The trendy flavors and toppings (like gold and glitter) are nothing short of what you would expect in the neighborhood. The matcha ice cream had an amazing flavor. The mochi was soft and delicious. Overall the ambiance was very vibrant and inviting and the staff was both friendly and helpful."
Yelper Monica G. wrote, "A cutesy, girly ice cream shop with some non-traditional items. The ice cream selection is soft serve, and the flavors that day were strawberry rhubarb, tropical fruit, coconut, Ecuadorian chocolate, French vanilla and matcha."
MadLab Creamery is open from noon–9 p.m. from Monday-Wednesday and Sunday, noon–9:30 p.m. on Thursday and Friday and noon–10 p.m. on Saturday.