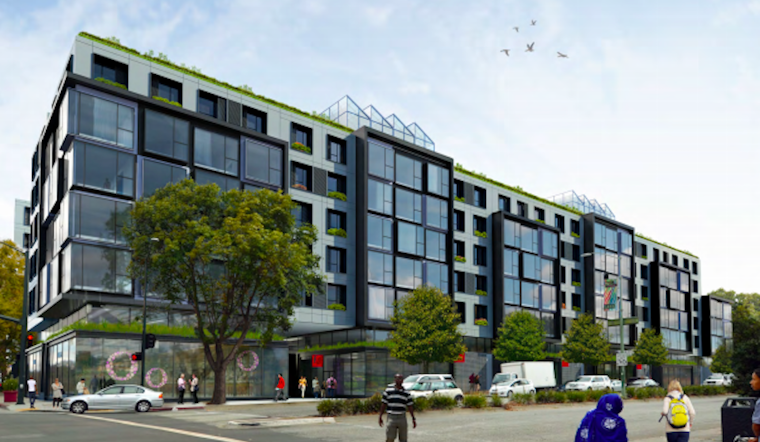 Published on August 01, 2018
A new mixed-use project underway at 5110 Telegraph Avenue (at 51st St.) will bring 204 residential units and 35,000 square feet of retail to Temescal—including a Whole Foods 365, the lower-cost concept from the upscale grocer.
The project will also feature two levels of underground parking, with 150 spaces available for residents and 140 for retailers. There will also be rooftop green space, managed by Top Leaf Farms.
17 of the residential units currently under construction will be offered at below market rate (BMR). The BMR units will be designated as "very low income," and made available exclusively to applicants earning less than 50 percent of the area median income, as defined by HUD. (In Oakland, that's currently $58,100 for a family of four.)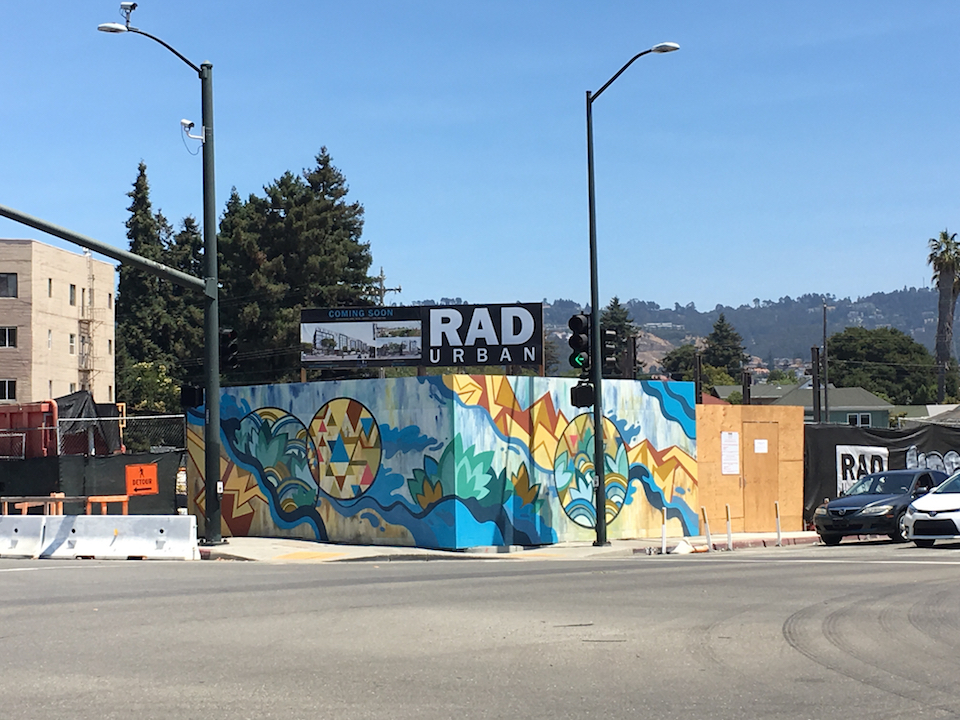 The project's developer is RAD Urban, which specializes in modular high-rise construction. Rather than units being constructed on-site, the residential portion of the project will be prefabricated off-site. Once the foundation and frame are in place, the units are stacked on site with cranes.
"Think of it as giant Lincoln Logs," said Brian Caruso, vice president of development at RAD Urban. He described the process as both a time and money saver.
"It accelerates the [construction] schedule, and minimizes noise and impact on the neighborhood," he said.
The project is currently in the "traditional portion" of construction, said Caruso, which means Temescal residents can expect some noise and traffic disruption while the frame and foundation are put in place.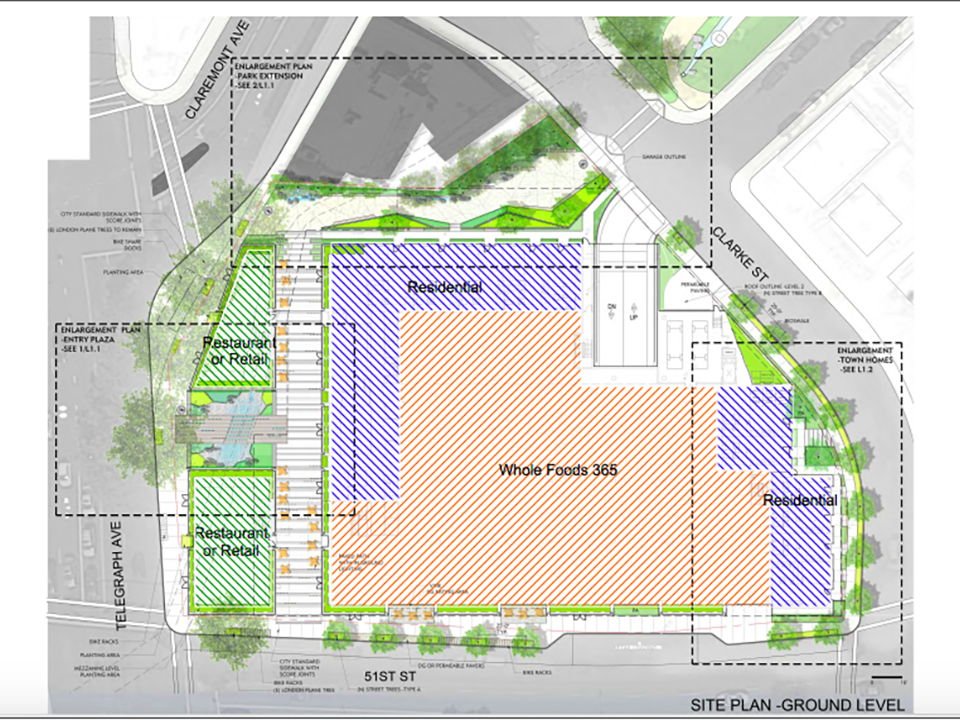 The project at 5110 Telegraph is RAD Urban's third in Temescal. Their first was a residential complex at 4801 Shattuck Avenue, and a third at 4700 Telegraph (at 48th St.) is also underway, with an expected delivery date of January 2019.
RAD is also behind UC Berkeley's Garden Village, a modular residential complex located at 2201 Dwight Way in Berkeley. Like the forthcoming complex, it features rooftop green space managed by Top Leaf Farms.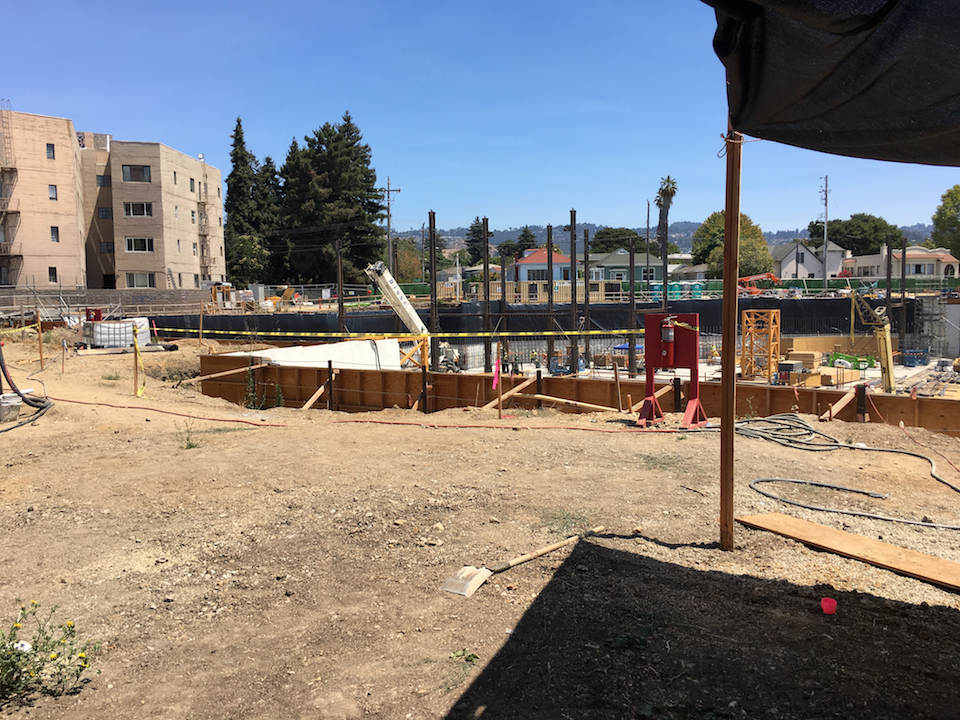 The plan for 5110 Telegraph currently allows for three retailers, with the Whole Foods 365 store serving as the anchor tenant. The other two retailers are yet to be determined.
RAD is aiming to have the project completed by the end of 2019 or early 2020.
"Our goal is to have the Whole Foods open at or around the same time," said Caruso. "Whole Foods will be performing their own buildout, so it could lead or lag [the residential building] a little bit."