The cyclist killed in a collision at Turk and Taylor streets on Tuesday evening has been identified. Gregory Blackman, a 66-year-old San Francisco resident, was killed at approximately 5:45 p.m., SFGate reports.
Blackman "was traveling north on Taylor when he was contacted by a silver BMW being driven west on Turk by a 41-year-old male," SFPD spokesperson Sergeant Michael Andraychak said via email. Blackman was transported to San Francisco General Hospital, where he was pronounced dead.
Andraychak noted that the motorist, identified by other sources as San Francisco resident Michael Smith, fled the scene, but was later detained by SFPD Tenderloin Station officers near Turk and Jones streets.
Smith's identity was obtained from SF County Jail records, which list him as being booked at 11:09 p.m. last night on charges of DUI causing injury, gross vehicular manslaughter while intoxicated and leaving the scene of an accident. His bond has been set for $750,000.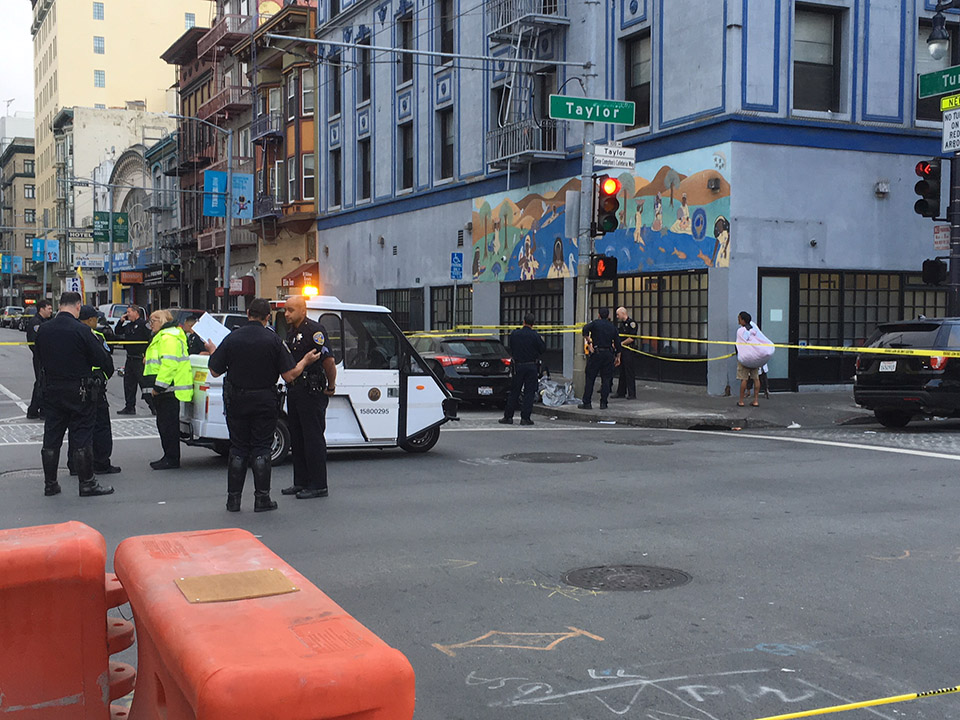 In a statement released earlier today, the San Francisco Bicycle Coalition (SFBC) mourned the victim of another collision at the intersection of Taylor and Turk streets, which have been identified by the San Francisco Department of Public Health as high-injury corridors under Vision Zero efforts to eliminate traffic fatalities by 2024. Last year, SFMTA director Ed Reiskin noted that 75 percent of San Francisco's severe and fatal traffic injuries occur on just 13 percent of the city's streets.
"We are working with the SF Police Department, Supervisor Jane Kim, city agencies and community partners to gather more information about the victim and the circumstances that led to his death," the SFBC wrote, adding that they will be evaluating opportunities to bring urgently needed safety improvements to this intersection.
"No one deserves to die simply because of where they live and how they get around," the Bicycle Coalition's executive director, Brian Wiedenmeier, wrote in today's statement. 
"As a city, we owe it to people who live and bike in the Tenderloin to do more, faster, to reverse a history of traffic violence."