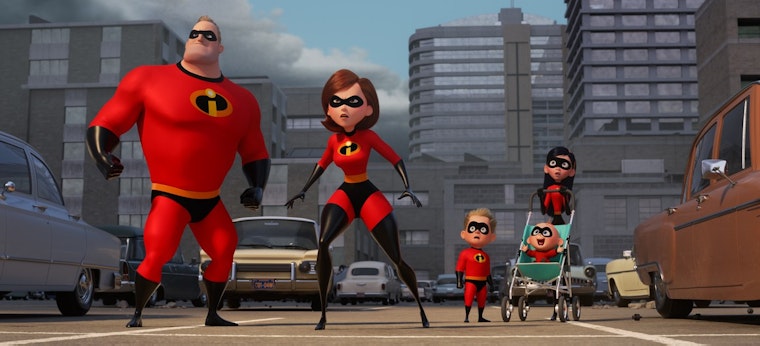 Published on August 28, 2018
Eager to catch that hot new release, but don't want to battle your fellow movie-goers for seats?
Waiting until the crowds dissipate can be a wise strategy, but don't wait too long: It's harder than you think to know when the film you planned to see on the big screen will leave your local theater. Factors like ticket sales and distribution contracts figure into the equation, but in general, movies can stay in theaters from a mere two weeks to many months.
If you want to take advantage of the ample seating, but don't want to miss a quality movie's big screen debut, take a look at the three movies below. They're among the highest rated "old new releases" still screening in Fresno theaters, based on critical scores sourced from review aggregator Rotten Tomatoes. (Movie descriptions courtesy The Movie Database; showtimes via The Internet Movie Database.)
[Hoodline offers data-driven analysis of local happenings and trends across cities. Links included in this article may earn Hoodline a commission on clicks and transactions.]
Avengers: Infinity War
An unprecedented cinematic journey ten years in the making and spanning the entire Marvel Cinematic Universe, Marvel Studios' "Avengers: Infinity War" brings to the screen the ultimate, deadliest showdown of all time. The Avengers and their Super Hero allies must be willing to sacrifice all in an attempt to defeat the powerful Thanos before his blitz of devastation and ruin puts an end to the universe.
In theaters since April 27, Avengers: Infinity War boasts an 83 percent positive critical rating on Rotten Tomatoes, with a consensus that the film "ably juggles a dizzying array of [Marvel Cinematic Universe] heroes in the fight against their gravest threat yet, and the result is a thrilling, emotionally resonant blockbuster that (mostly) realizes its gargantuan ambitions."
It's screening at the UA Clovis Movies 8 (2301 Villa Ave.) through Thursday, Aug. 30. Click here for showtimes and tickets.
Ant-Man and the Wasp
From the Marvel Cinematic Universe comes a new chapter featuring heroes with the astonishing ability to shrink: "Ant-Man and The Wasp." In the aftermath of "Captain America: Civil War," Scott Lang (Rudd) grapples with the consequences of his choices as both a Super Hero and a father. As he struggles to rebalance his home life with his responsibilities as Ant-Man, he's confronted by Hope van Dyne (Lilly) and Dr. Hank Pym (Douglas) with an urgent new mission. Scott must once again put on the suit and learn to fight alongside The Wasp as the team works together to uncover secrets from their past.
The film, released July 6,  offers "a lighter, brighter superhero movie powered by the effortless charisma of Paul Rudd and Evangeline Lilly," according to critical consensus on Rotten Tomatoes, where the film has a 88 percent rating.
You can watch the movie at the Edwards Fresno Stadium 22 & IMAX (250 Paseo Del Centro) through Thursday, Aug. 30. Click here for showtimes and tickets.
Incredibles 2
Everyone's favorite family of superheroes is back in "Incredibles 2"--but this time Helen (voice of Holly Hunter) is in the spotlight, leaving Bob (voice of Craig T. Nelson) at home with Violet (voice of Sarah Vowell) and Dash (voice of Huck Milner) to navigate the day-to-day heroics of "normal" life. It's a tough transition for everyone, made tougher by the fact that the family is still unaware of baby Jack-Jack's emerging superpowers. When a new villain hatches a brilliant and dangerous plot, the family and Frozone (voice of Samuel L. Jackson) must find a way to work together again--which is easier said than done, even when they're all Incredible.
In theaters since June 15, the family-focused Disney Pixar film boasts a 93 percent positive critical rating on Rotten Tomatoes, with a consensus that the "long-awaited follow-up ... may not quite live up to the original, but comes close enough to earn its name."
You can catch it playing at the Regal Manchester Stadium 16 (2055 E. Shields Ave.) through tomorrow, Aug. 29. Click here for showtimes and tickets.