By
Hoodline
- Published on August 22, 2018.
Interested in checking out the freshest new spots in Charlotte? From a cafe to a fitness spot, read on to see the newest destinations to open around town.
Coppa Coffee And Tea
A newcomer to South Park, Coppa Coffee And Tea is a bakery, offering coffee and tea and more that's located at 4400 Sharon Road, Suite G31B. The cafe has multiple locations, and offers gourmet coffee, espresso drinks, chai lattes, mochas, blended drinks, loose teas and baked goods.
According to its website, Coppa sources 100 percent arabica beans imported from plantations located around the world, including Brazil, Colombia, Ethiopia and many other places.
Yafo Kitchen
Yafo Kitchen is a Mediterranean and Middle Eastern spot that recently opened at 1331 Central Ave., Suite 101 in Plaza Midwood. The fast-casual chain says it believes "complex flavors should originate from simple ingredients," per its website.
Look for options that include shawarma chicken and rotisserie lamb, along with vegetarian options like falafel and eggplant in a bowl, salad or wrap. Round out your meal with hummus, Brussels sprouts and Greek yogurt mac and cheese. 
In addition, the drink menu offers beer and wine as well as non-alcoholic beverages such as freshly made cucumber mint limeade.
Pilot Brewing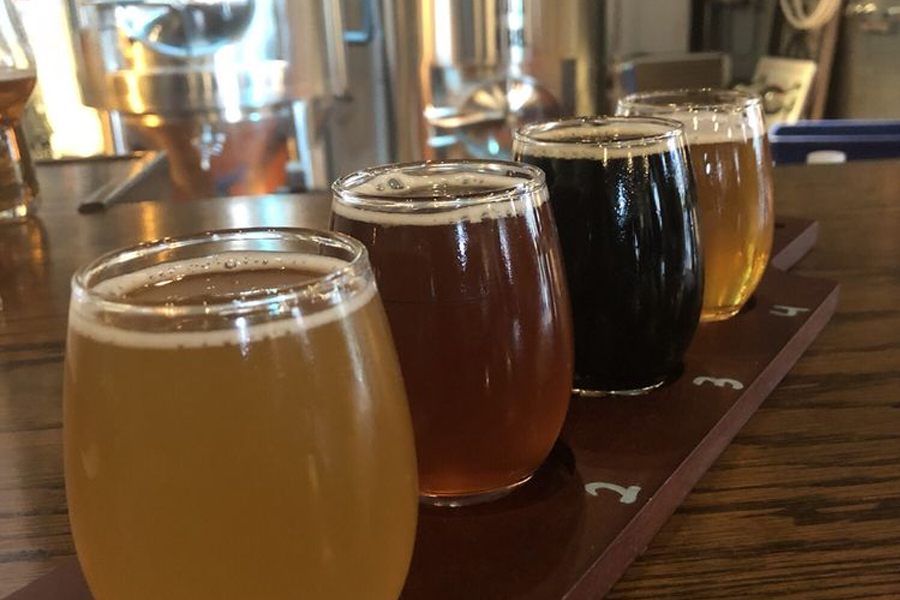 Wander over to 1331 Central Ave. in Plaza Midwood and you'll find Pilot Brewing, a brewery run by Rachael Hudson, a professional brewer who has spent 12 years in the beer industry — and her husband Jeff, a pilot.
Instead of focusing on core brands, this brewery offers original recipes that represent traditional and experimental styles. Examples include the Pilot Island Hopper, a tropical IPA with fruity hops and citrus zest, and the Pilot Cafe Latte Stout, a chocolate milk stout with locally roasted coffee from Smelly Cat.
IM=X Pilates & Fitness 
IM=X Pilates & Fitness offers pilates re-choreographed for quicker results. According to its website, it is a cross-conditioning system that includes signature moves combined with pilates exercises, as well as resistance and cardio training. Workouts can be tailored for specific goals.
The fitness spot offers a complete system of over 250 mini-sequences that can be blended in a variety of ways, so classes vary. Some will utilize the Xercizer (reformer) while others will incorporate, mat, tower, cycling, jog squares, body bars, weights, barre and more. See for yourself at 13024 Eastfield Road, Suite 700A in Highland Creek.
Louisiana Famous Fried Chicken
New to 7008 E. Wt Harris Boulevard in Farm Pond is Louisiana Famous Fried Chicken, a chicken shop offering fish and chips and more.
The chain was founded by Joe Dion, who has more than a decade of involvement with Jack-in-the-Box and Pioneer Chicken franchises. The first Louisiana Famous Fried Chicken was built in 1976 in Los Angeles, and today, the chain has restaurants all over the United States.
Menu items include dark-meat chicken, chicken nuggets, chicken strips and fried fish, or fried fish and shrimp served with fries and a roll. Additional sides include gumbo and coleslaw, and guests can also pair their meals with an array of slushies.