Later this fall, a new eatery called Harborview Restaurant & Bar is poised to take over the massive 20,000-square-foot space at Four Embarcadero Center once occupied by Crystal Jade Jiang Nan, according to our network of tipsters. 
Hoodline tipster Veronica C. was the first to alert us to the changeover. Our veteran restaurant tipster Al M. stopped by yesterday and spoke to an employee who declined to be named, or to share information on the ownership of the restaurant.
A search of public records also failed to turn up information on the new owner; an Alameda Chinese restaurant of the same name closed in 2014.
However, tipster Al was able to confirm that the new restaurant is aiming for a late November debut, "just before Thanksgiving," he said. 
While a menu has yet to be released, Al told us that the new restaurant will also specialize in Cantonese-style cuisine. It may also introduce dim sum service during brunch hours on Sunday, "to see how it goes."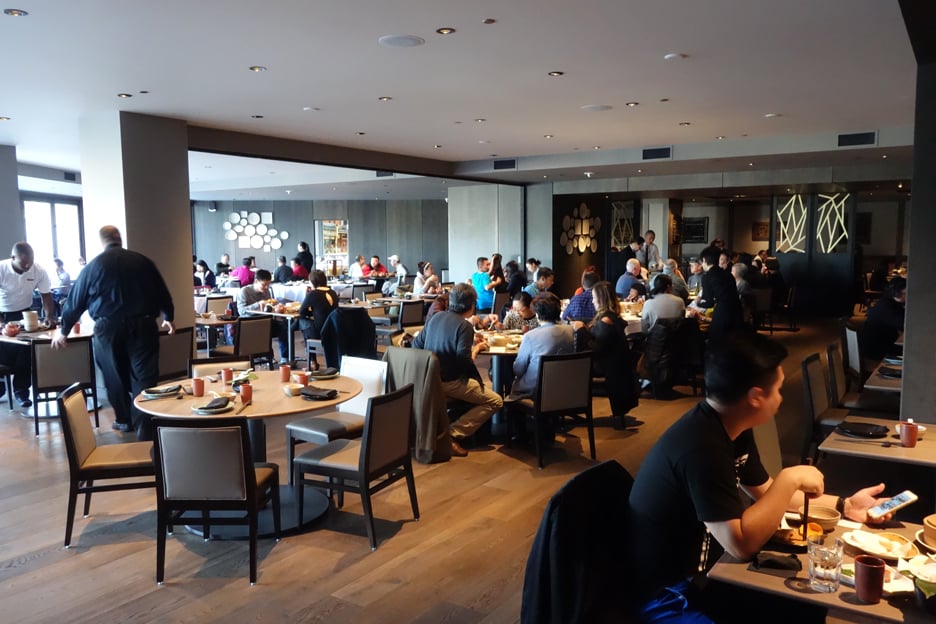 Crystal Jade Jiang Nan threw in the towel this summer after just four years. Part of a Singapore-based chain, its Embarcadero Center location featured lavish interior decor from famed designer Ken Fulk that cost an estimated $14 million.
Our tipster says that Harborview's interior will remain mostly the same, with "a few tweaks."
Additionally, the new restaurant has completed hiring, and a few former employees from Crystal Jade are reportedly coming back, he said. 
While it's unclear exactly why Crystal Jade closed, the high-end restaurant, which boasted a 200-seat dining room, bar, lounge and 4,000-square-foot dining terrace, opened to poor reviews and maintained a middling three-star Yelp rating. 
Much of the criticism centered on the restaurant's extravagant prices, with fare like a whole roasted suckling pig for $328. It's unclear how expensive the new iteration will be. 
As always, we'll provide more updates as they become available. 
---
Thanks to Veronica C. and Al M. for the tips! If you've seen something new in the neighborhood, text your tips and photos to (415) 200-3233, or email [email protected] If we use your info in a story, we'll give you credit.