By
Hoodline
- Published on September 18, 2018.
Interested in trying some new fitness spots in Philadelphia? You're in luck: we've found a lineup of places to fill the bill. Here are the newest places to check out the next time you're looking to fight flab and feel fab.
The Edge Fitness Clubs
15501 Bustleton Ave., Somerton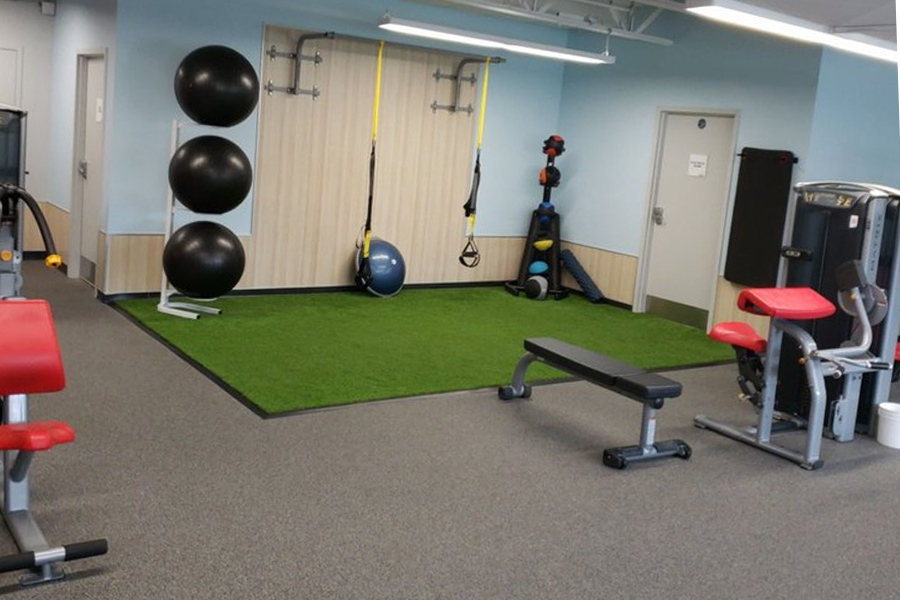 The Edge Fitness Clubs, a chain of gyms, has opened a new location in northeast Philadelphia. Exercise in a group with classes that include Zumba®, Boot Camp, yoga, Les Mills and spin lessons.
For those who like to work out alone, check out the plethora of cardio equipment — each equipped with a personal TV.
Personal training is available, as are fitness ropes, specialized equipment and a movie theater where visitors can work out and catch up on a feature film at the same time. Finish your workout at the smoothie bar, relaxing at the spot's sauna or taking advantage of the Edge's massage and tanning services. 
With a 4.5-star Yelp rating out of two reviews, The Edge Fitness Clubs has already made a positive impression.
Yelper Josh S., who reviewed the new gym on Sept. 9, wrote, "I'm impressed. Awesome spinning room sprint track (for you runners out there) and clean and modern restrooms. Somerton deserves a gym like this."
Kimiya R. noted, "It's brand new so it's super clean, shiny and huge! I worked with Alexis — she was great. She is very knowledgeable and knows her stuff ... I love the Edge Theater, which has workout equipment in a movie theater so you can watch a film while you sweat. The locker rooms are clean and very nice."
The Edge Fitness Clubs is open from 4 a.m.–11 p.m. from Monday-Thursday, 4 a.m.–9 p.m. on Friday, and 7 a.m.–7 p.m. on weekends.
Yoga Hive Philly
1914 E. Passyunk Ave., East Passyunk
Next up is Yoga Hive Philly, which offers classes for both beginners and experienced yogi.
Examples include Power Hour, an energetic flow class that builds strength, endurance, flexibility and concentration. Variations and modifications on the movements are available so that every student can practice at their own individual level. New to yoga? Check out Power Yoga Level 1, which teaches the basics of proper alignment, poses and technique, focusing on conscious breath with a vigorous and mindful flow.
For those looking to spice up their workout routine, Yoga Hive also offers events like Micro-Piglet yoga, which as the name suggests, involves doing yoga with piglets, and the opportunity to adopt them after the class. (Find the schedule of upcoming events here.)
Yelpers are excited about Yoga Hive Philly, which currently holds five stars out of eight reviews on the site.
Mel P., who reviewed the studio on Sept. 8, wrote, "This place is incredible! The owners and coaches were so welcoming and the vibe was so peaceful. The studio is amazing and I will be making this my home for yoga!"
Yelper Kelly L. wrote, "The atmosphere in this studio is incredible, and coaches and owners are extremely welcoming and always willing to modify if you have restrictions."
Yoga Hive Philly is open from 6 a.m.–10 p.m. daily.
Lumos Yoga & Barre
2001 Green St., Spring Garden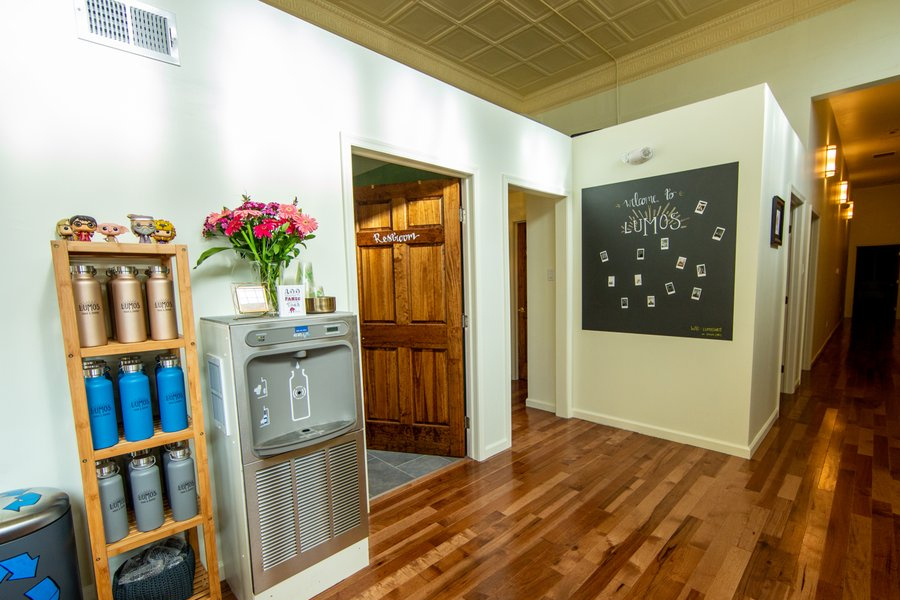 Last but not least is Lumos Yoga & Barre. For those who are unfamiliar, barre is a discipline that has its roots in ballet, though no dance ability is required for this class. Instead, visitors can expect a series of low impact and high repetition movements, with small isometric exercises to sculpt your arms, abdominals and legs.
Yoga options include Sculpt Jawn, a workout that combines yoga, strength training and cardio. Familiar movements are amplified with the addition of hand weights, cardio calisthenics and even the occasional dance party. Specialized classes for beginners, pregnant women and new mothers are also available. (Find the full list of class descriptions here.)
Lumos Yoga & Barre is off to a strong start with five stars out of eight reviews on Yelp.
Yelper Tina T., who reviewed it on July 1, wrote, "Wonderful addition to the Art Museum neighborhood. This studio provides a great variety of class types and times throughout the week. Instructors are friendly, approachable, and today Larkin lent me some grippy socks for the barre class. Love that!"
Terri G. noted, "I love everything about this place. It's beautiful and inviting (love the Harry Potter name/inspiration/accoutrements scattered about the entrance). I've mostly stuck with their amazing barre classes, which I find very challenging, without being incredibly sore the next day."
Lumos Yoga & Barre is open from 7 a.m.–8 p.m. on Monday and Wednesday, 6 a.m.–8:30 p.m. on Tuesday and Thursday, 6 a.m.–6:30 p.m. on Friday, 8:30 a.m.–noon on Saturday and 8:30 a.m.–11 a.m. and 3:30 p.m.–7:30 p.m. on Sunday.