Here's the latest on Oakland's restaurant scene. In this edition, a Berkeley pizza joint expands to Oakland; an anticipated pub, restaurant and billiards spot debuts; and bi-monthly weekend barbecues at an Oakland brewery. 
Rockridge
Sliver Pizzeria (5132 Broadway Ste. C-102)
Veteran Hoodline tipster Al M. reports from Rockridge that Sliver Pizzeria is poised to debut in the space in the Safeway shopping complex previously occupied by pizza chain Pieology, which shuttered in March.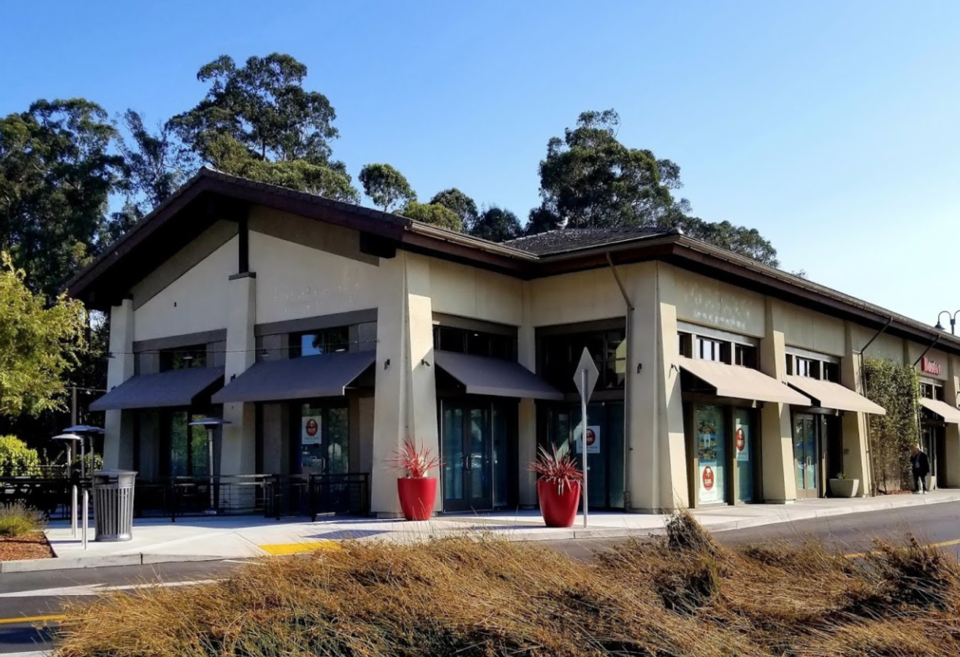 Sliver, whose flagship location is at 2468 Telegraph Ave. in Berkeley, also has another outpost on the way at 2174 Shattuck Ave.
In the spirit of classic Berkeley pizzerias like Cheese Board and Arizmendi, it offers a single pizza variety each day by the slice or the pie, with a rotating selection of vegetarian toppings. For example, today's pie boasts a topping of corn, broccoli, cherry tomatoes and goat cheese, while tomorrow's features tomatoes, feta, cilantro, garlic oil and lime. 
There's an activism component to Sliver as well; its mission is to "bring significant awareness to the issue of modern-day slavery, one sliver at a time," according to a statement on the business' website. 
The new restaurant's interior "looks to be somewhat ready to go," said Al. "Although the windows are still covered with a frosted plastic sheet." And if you're looking for a new gig, the pizzeria is hiring.
Downtown
The Payback Bar (1618 Franklin St.)
Earlier this summer, we reported that The Payback Bar, originally known as Oakland Rec Club, was readying for a fall debut. 
Billed as a cocktail bar with a full kitchen and billiard tables, the spot also features skee ball and a "Big Buck" hunting game.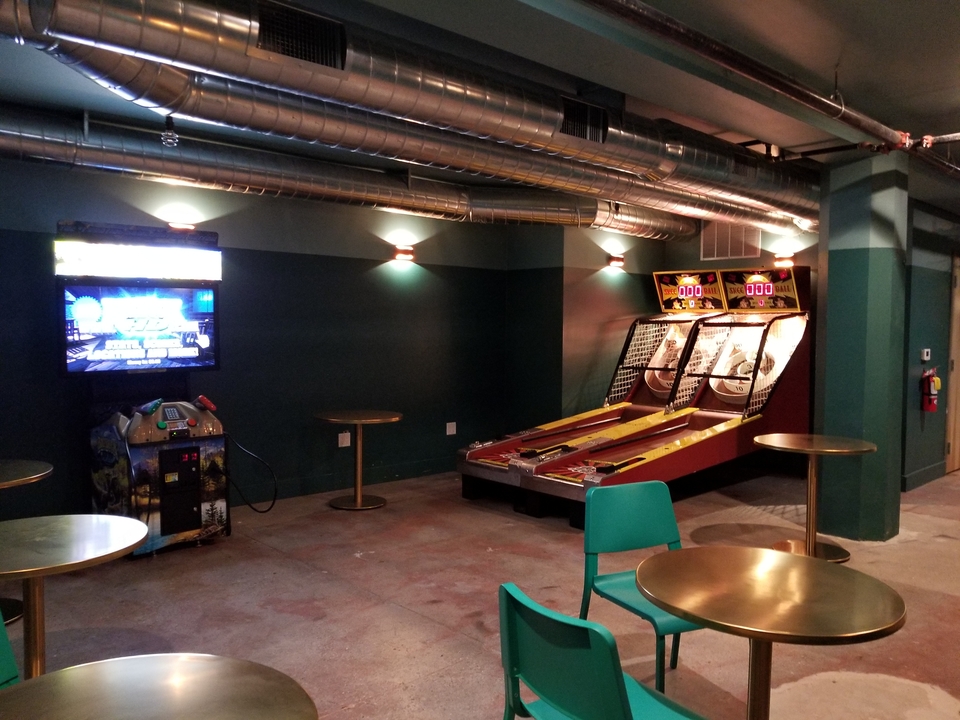 Our tipster Al M. noted that the final food and drink menu is still being worked out, but patrons can still order beer, wine and some bubbly in the meantime. There's more than 12 brews on draft, and a cocktail menu is reportedly in the works.
As for the food, "there's affordable bar bites and finger foods," Al said. "I had the 'Everted & Inverted' grilled cheese sandwich; it was really good." 
The Payback Bar is open nightly until 2 a.m. 
West Oakland
4505 Burgers & BBQ and Old Kan Beer & Co. (95 Linden St. Ste. 11)
Finally, Oakland's Old Kan Beer & Co. and San Francisco's 4505 Burgers & BBQ are teaming up for pop-up weekend barbecues at the brewery.
The events are a preview of 4505's upcoming permanent location in the Laurel District (3505 Macarthur Blvd.), which should arrive later in the fall.
Every other Saturday from noon–8 p.m., the Divisadero Street barbecue joint will bring its smoked beef ribs, brisket and chicken plates across the bay to Old Kan, where guests can order them a la carte to enjoy with a beer. Also on offer are a selection of sides like fresh Parker house rolls, cole slaw and potato salad. 
As quantities are limited, guests are encouraged to arrive early, said a representative for 4505. The next barbecue event will be held Saturday, September 22. 
---
Thanks as always to our man about The Town, Al M., for the tips!
Have you noticed a new addition to (or subtraction from) Oakland's food landscape? Text a tip and a horizontal photo to (510) 757-9959, and we'll look into it.