If you're in the mood for Mexican cuisine, two new businesses set to open in the city have got you covered. A San Francisco-based chain is working to open on the border of Potrero Hill and Mission Bay, and a former Mediterranean spot in the FiDi is transitioning into a takeout taco joint. 
Potrero Hill/Mission Bay
Street Taco (980 16th St.)
Veteran Hoodline tipster Al M. reports that the Mexico City-inspired taqueria Street Taco is plotting its third outpost in a newly constructed mixed-use building at 16th and Daggette streets.
If the menu mirrors its two other locations at 1607 Haight St. in the Haight and 83 9th St. in SoMa, expect to see a wide selection of options to choose from, like tacos; burritos; "street bowls" with a flour tostada bowl, beans, cheese, and guacamole; quesadillas and nachos. 
Diners can customize each dish with proteins such as grilled steak, chorizo, nopales (cactus), grilled fish and more. 
Joining recent neighborhood additions Truly Mediterranean Mission Bay and Boba Guys, Street Taco is currently undergoing interior renovations to install new walls, restaurant equipment and infrastructure upgrades, according to public records. 
Our informant Al said that the work appears to be moving along quickly; the new restaurant's signage was installed while he was on the scene last week. Public records note that an outdoor dining area is planned as well.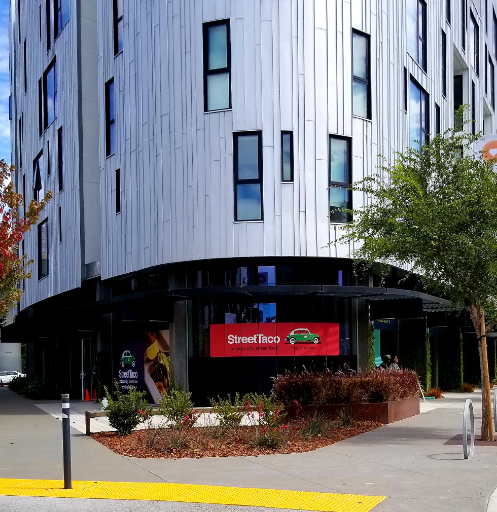 Street Taco's other locations serve beer and wine. However, there doesn't appear to be a Department of Alcoholic Beverage Control license application for the new address at this time. 
There's no official word as to when the new Street Taco will open; we've reached out to the business but have not yet heard back. 
FiDi
Taco Taco (249 Front St.)
Over in the FiDi, Al spotted some new movement in a former Mediterranean takeout spot connected to area pub and eatery Royal Exchange, previously called Royal Express.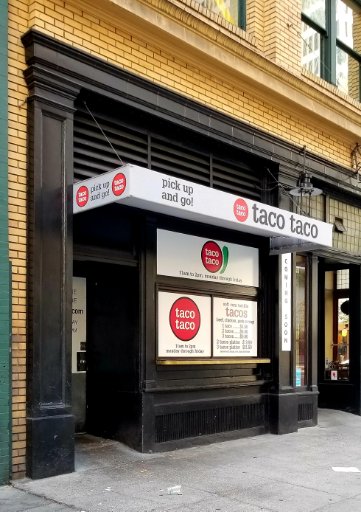 There's not much information on the new restaurant, which is to be called Taco Taco. But Al said that based on new signage posted to the building's exterior, tacos are the only cuisine expected to be on offer.
It's not clear when the new eatery will be open, and a search of public records has not revealed any additional information. We've reached out to the Royal Exchange for more information, but have not yet heard back as of press time.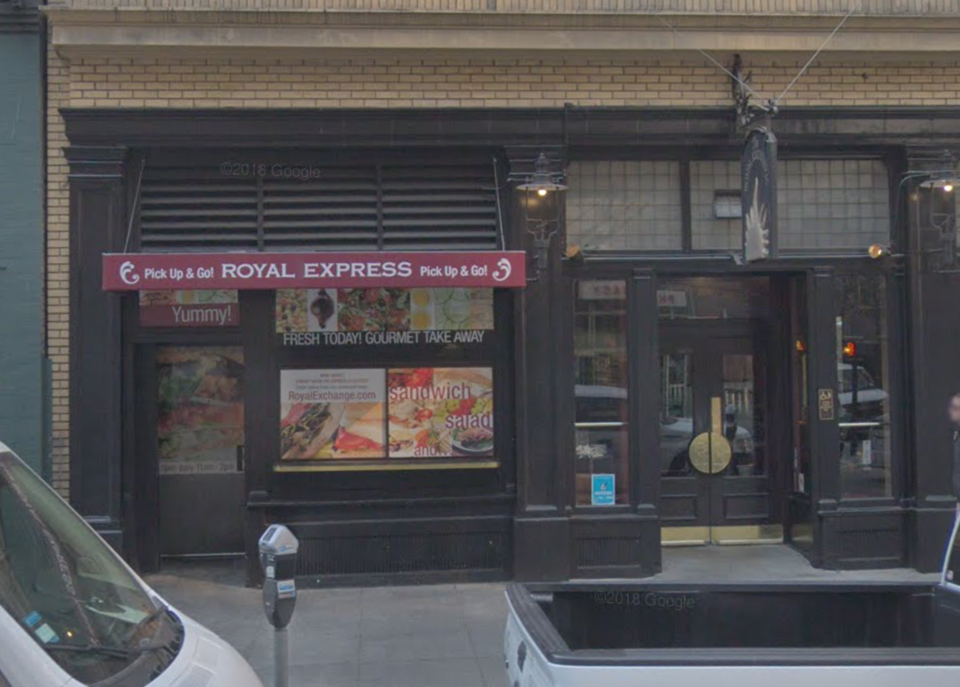 When Taco Taco does open its doors, expect it to be open weekdays from 11 a.m.–2 p.m. "[It's] definitely geared toward the FiDi lunch time crowd," said Al. 
---
Thanks as always to the amazing Al M. for the tips! If you've seen something new in the neighborhood, text your tips and photos to (415) 200-3233, or email [email protected] If we use your info in a story, we'll give you credit.