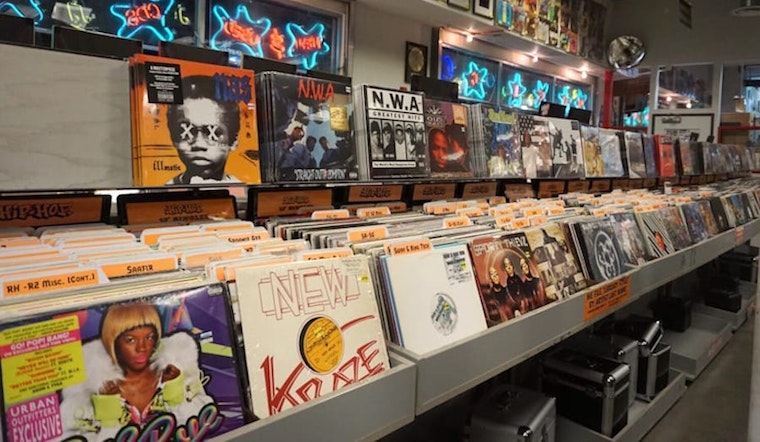 Published on October 30, 2018
The way we listen to our favorite music has rapidly evolved over the years, from vinyl, eight-track tape, cassette, compact disc, MiniDisc, MP3 to streaming on your phone. But music connoisseurs keep coming back to the wax for the rich, crisp sound it creates. 
Considered a lossless format, vinyl boasts original sound, the way the artist (or engineer) intended when the tracks were first laid down. As such, vinyl record purveyors haven't gone to the analog wayside, despite technological advances in music. 
To press it down to the best in the nation, Hoodline crunched the numbers to find the top 50 vinyl record stores around the country, using Yelp data and our own special sauce* to produce a data-driven breakdown of where vinyl reigns supreme across the U.S. 
Topping the list is Mississippi's T-Bones Records & Cafe, located at 2101 Hardy St. in Hattiesburg. With a 4.5-star rating out of 110 reviews, this classic spot has made an impression with its vintage, new release and rare vinyl offerings. The shop also features weekly events, such as Thursday Vinyl Night with live DJs and discounts at the record store and cafe, along with Sunday jazz brunches.
While browsing the wax selection, you can download the T-Bones store app and "shopping companion," which uses your camera to scan albums' barcodes to preview the sounds from your phone before you buy. Looking to offload some of your own collection? The shop buys vinyl, too.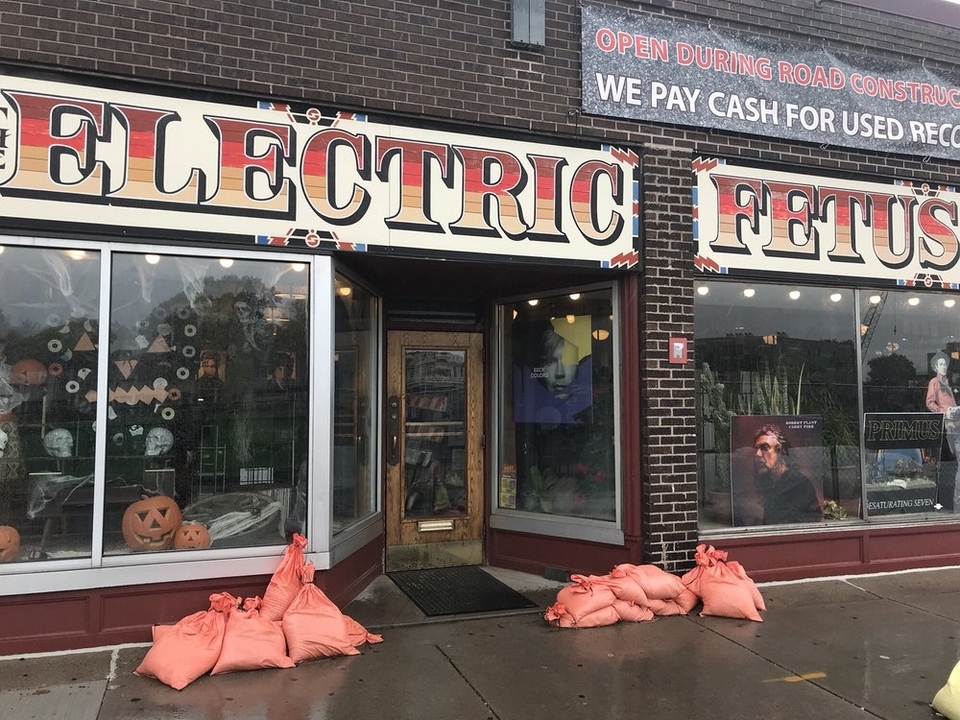 In second place is Minneapolis' Electric Fetus, with a solid 4.5 stars out of 124 reviews. Located at 2000 4th Ave. S in the Whittier neighborhood, this storied record staple has been turning on music aficionados and counter-culture reps since its inception in 1968. The shop stocks a selection of LPs from the old classics to the latest craze, with every imaginable style and genre on hand. From Prince to Hall & Oates, to Kendrick Lamar and Yo-Yo Ma, there's something for everyone. Electric Fetus also buys used vinyl and boasts a second location in Duluth.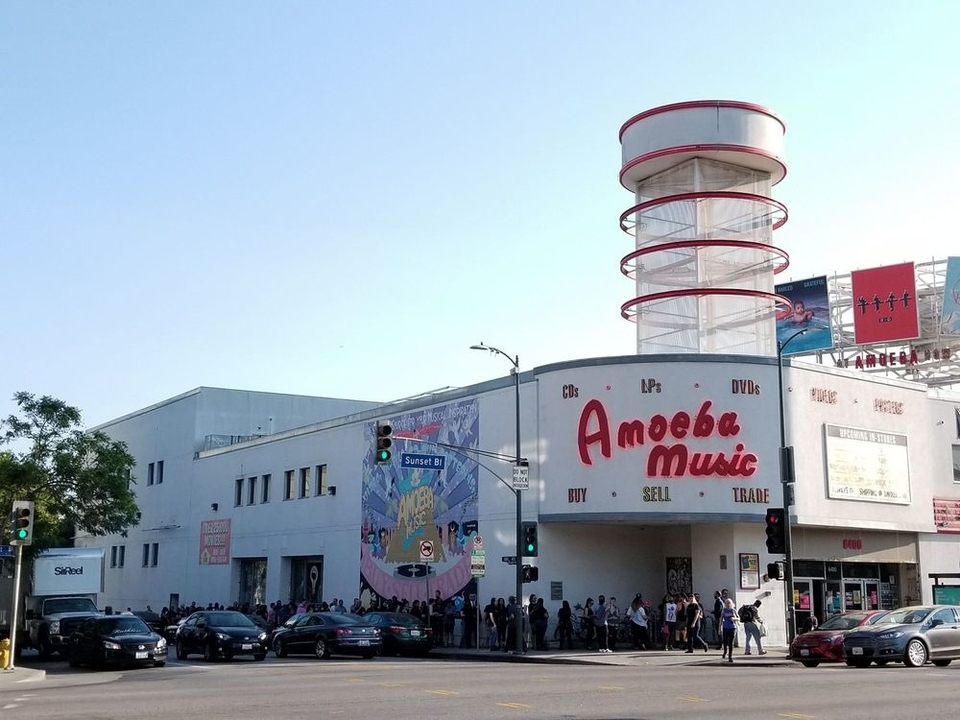 The third-place spot goes to Amoeba Music in Los Angeles, which boasts 4.5 stars out of an impressive 1,646 reviews. Located at 6400 W. Sunset Blvd. in Hollywood, this outlet — billed as the world's largest independent record store — has become a local landmark since its addition in 2001. The company was founded in 1990 in Berkeley, California, and has another outpost in San Francisco's Haight-Ashbury neighborhood. 
In addition to dealing in new and used records, the store is known for its live in-house performances from some of the hottest up-and-coming artists. 
When it comes to vinyl's popularity across the country, Yelp data show that businesses tagged with the "vinyl records" category are largely clustered around urban metros on the East and West coasts and the Midwest, with Florida, Texas, Georgia and Ohio also seeing notable numbers of wax-focused purveyors.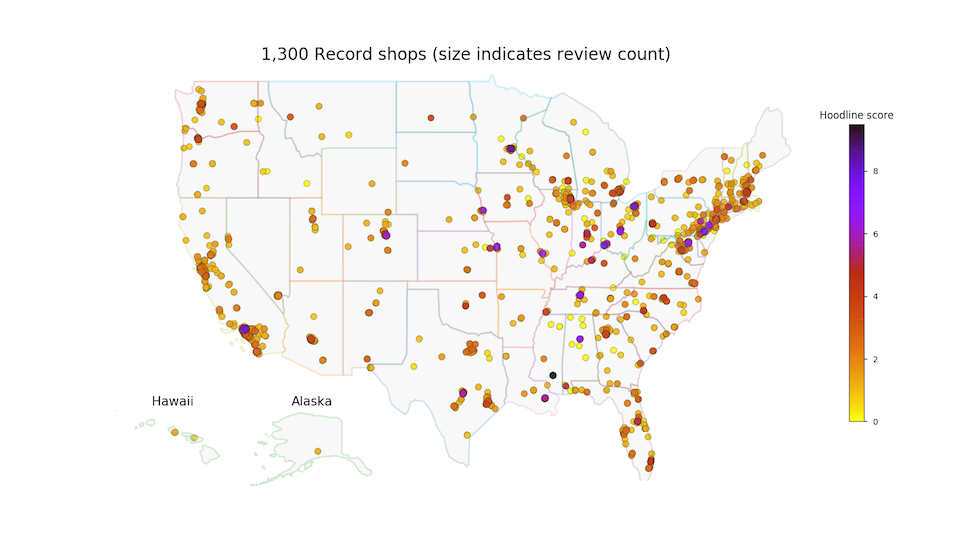 As for relative popularity across the nation, measured by average ratings for a given category, Yelp data indicate that Arkansas, South Carolina, Kansas and Nevada may not be home to the biggest vinyl aficionados, comparatively speaking.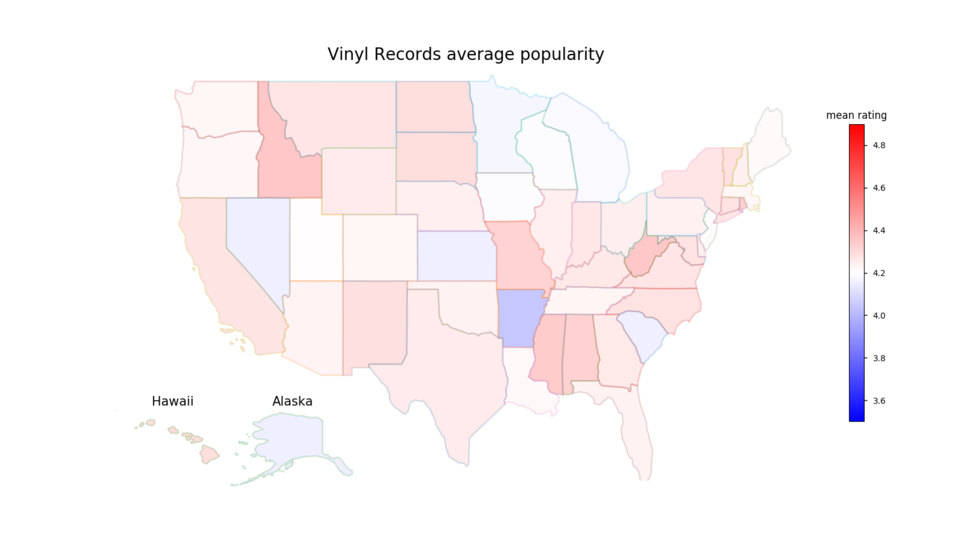 When considering vinyl shops state by state, Vermont shows the strongest ratio of record outlets compared to all other categories, with Delaware, Rhode Island, New Mexico and New Hampshire the runners-up. So, Vermont should be your top stop if you want a diversity of LP options to choose from.
Want to know where to score the best selection of vinyl the country has to offer? Here's the rundown of the 50 American record shops to knock off your bucket list:
---
* To determine "best" businesses, Hoodline took into account the business's Yelp rating and the significance of that rating proportional to the number of reviews, as well as regional variations, to ensure that states with a stronger pattern of reviews don't have an unfair advantage over states that tend to review businesses less frequently.