Pho 335 (335 Noe St. between 16th and 17th streets) is now open in the Castro, taking over the space previously occupied by Mr. Fu Kitchen.
Hoodline readers will recall the previous tenant closed earlier this month, after just one year in the Castro.
After getting a fresh coat of paint and switching out its furniture and fixtures, its replacement quickly reopened the doors. Its first day of business was Sunday.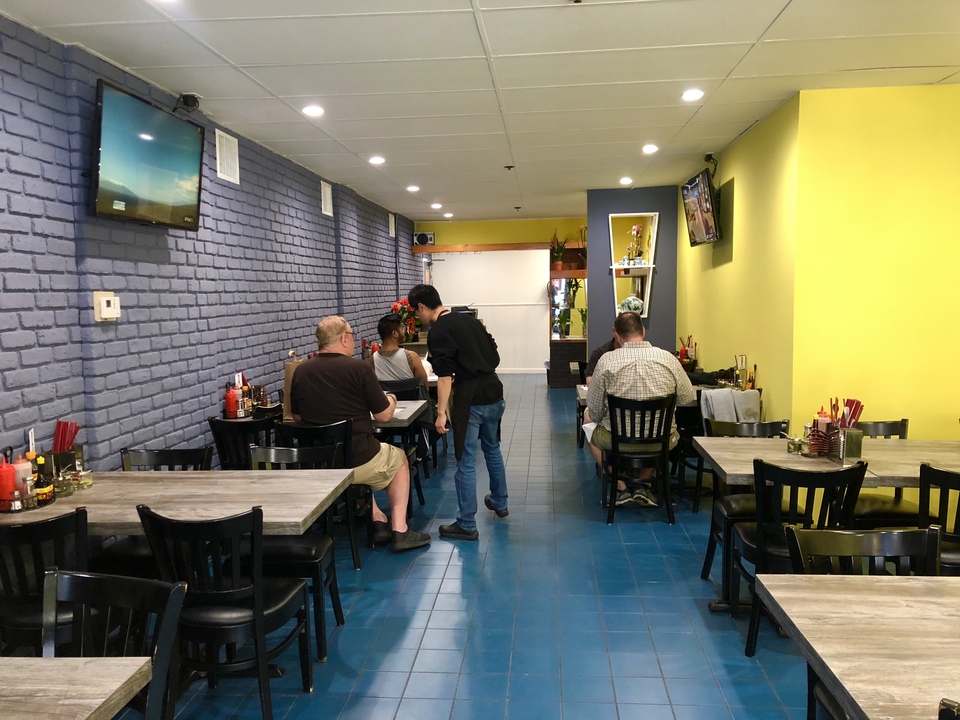 Harry Liu, a first-time business owner, partnered with his friend Xiu Li to open the new restaurant. Li will serve as the chef. 
"There are no Vietnamese restaurants in the Castro," he said of his decision to open the neighborhood. 
Liu says Li is using her Vietnamese background, along with previous restaurant experience, to develop the menu. "Our food is really good," he adds.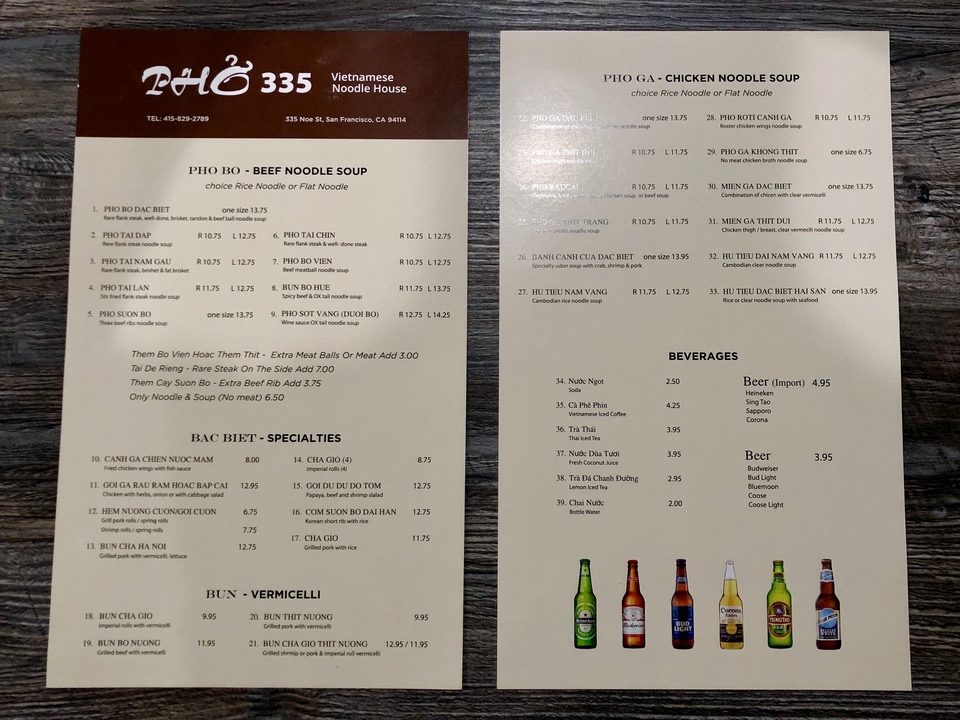 Customers can expect traditional bowls of pho, Vietnamese beef and chicken noodle soup, ranging in price from $10.75 to $14.25.
The house specialty is Pho Bo Dac Biet (rare flank steak, well-done, brisket, tandon & beef ball noodle soup) for $13.75.
Other options include Bun Cha Gio (imperial rolls with vermicelli) for $9.95, Pho Ga Thit Dui (chicken thigh noodle soup) for $10.75, and Com Suon Bo Dai Han (Korean short ribs with rice) for $12.75.
Drink options include Thai iced tea, soda and beer.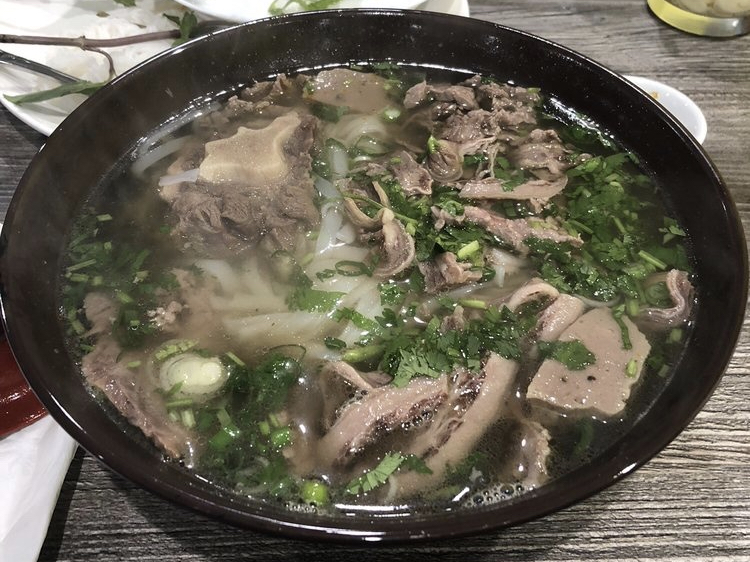 Yelp reviews of Pho 335 are already rolling in. Franklin H. was the first to review the new restaurant, noting that "this place has some of the most authentic Vietnamese food I've had in a while ... Without a doubt, it's the most legit Asian food I've had in the Castro."
Reviewer Gilman T. is already a fan, saying "it's definitely going to become my new go-to Vietnamese."
Pho 335's hours are Monday to Friday from 11 a.m. to 9 p.m., and Saturday and Sunday from 10 a.m. to 9 p.m.