Skipping out on a big Turkey Day gathering this year? Whether you're rolling solo or sticking with immediate family, there's no need to be alone on the holiday. 
Come together with other San Franciscans at a potluck in the Castro or a family-friendly gathering in Potrero Hill, or help those in need by volunteering at a church in the Western Addition.
In Oakland, turkey aficionados can enjoy an annual community dinner that's been held for 16 years, or join others at a service and supper.
San Francisco
Potrero Hill dinner, face painting and more
On Wednesday, November 21 at 11 a.m., the Community Awareness Resources Entity will host a family-friendly, no-alcohol community Thanksgiving dinner at the Potrero Hill Recreation Center (801 Arkansas St.) Organizers say that food will be provided, along with kid-friendly activities like face painting, a raffle, games and "bouncy house fun."
Castro Country Club potluck
The annual Castro Country Club Thanksgiving potluck will take place on Thursday, November 22, at 1 p.m. at 4058 18th St. Everyone is welcome at this free event. Turkey will be provided, but guests are encouraged to bring a side dish or dessert to share.
First Unitarian Universalist Society dinner 
The First Unitarian Universalist Society of San Francisco will hold a free Thanksgiving dinner for those in need on Thursday, November 22 at 1187 Franklin St., starting at 1 p.m. Dinner guests will get a seat at a table and will be served individually. There will be live entertainment, a gift bag and free clothes, as well as coffee and cookies for the line outside. Volunteers are encouraged to help out.
Meditation and potluck dinner
The Integral Yoga Institute at 770 Dolores St. is hosting a Thanksgiving potluck on Thursday, November 22, at 1 p.m. After a group meditation, participants will share a potluck meal together; guests should only bring dishes with no meat, fish, or eggs. The yoga institute is also collecting new socks for those experiencing homelessness in the area. Advance registration is required.
Traditional Thanksgiving dinner at the church
St. Francis Lutheran Church at 152 Church St. will be hosting a Thanksgiving dinner on November 27 at 12 p.m. Volunteers are also needed to prepare and serve the traditional Thanksgiving dinner.
A Thanksgiving day worship service will be held at 11:15 a.m. Worshipers will then be allowed downstairs to enjoy the dinner.
Turkey, mashed potatoes and stuffing: GLIDE serves Thanksgiving meal
Social service provider GLIDE invites everyone on Thanksgiving day to come to a celebration at the church at 330 Ellis St. starting at 10 a.m. A complete and free Thanksgiving meal with turkey, mashed potatoes, yams, veggies, stuffing, and homemade miniature pumpkin pies will be served for those who'd like to share a meal after church.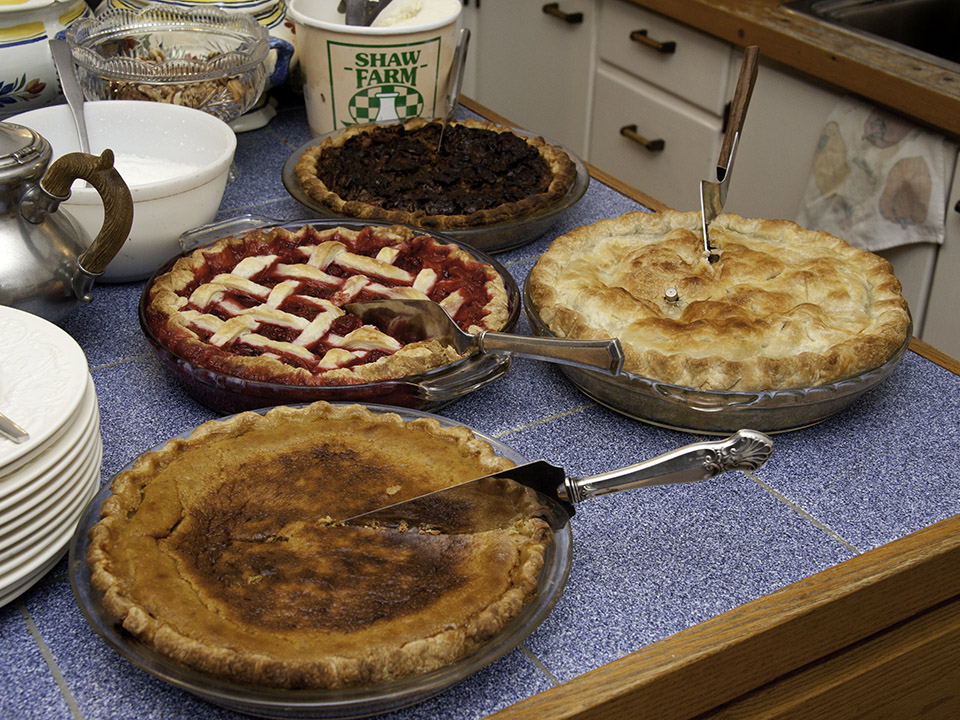 Oakland
Two Star Market's 16th annual dinner
Two Star Market's 16th annual community Thanksgiving dinner, in collaboration with La Perla restaurant, will take place on Thursday, November 22, at 1 p.m. at 2020 MacArthur Blvd. in Oakland. Guests are invited to this free, multigenerational event, spotlighting music and dance. Organizers are also looking for volunteers.
Service and supper at Oakland City Church
On Wednesday, November 21, the day before Thanksgiving, the Oakland City Church at 2735 MacArthur Blvd. will offer a Thanksgiving service and supper to the community. It starts at 7 p.m., and all are welcome to attend.
"LGBTQ Giving Thanks" dinner
The Oakland LGBTQ community center hosts a "LGBTQ Giving Thanks" event on Thanksgiving Day, with a free, no-alcohol meal for the LGBTQ community. The dinner runs from 2-5 p.m. at the center, which is located at 3207 Lakeshore Ave. Volunteers are encouraged to register on the center's website.