By
Hoodline
- Published on December 07, 2018.
From a blockchain summit to a lesson in spacesuit design, there's plenty to do if you're on the lookout for upcoming science and tech events. Read on for what to look out for, coming up this weekend in New York City.
Hoodline offers data-driven analysis of local happenings and trends across cities. Links included in this article may earn Hoodline a commission on clicks and transactions.
---
Humanitarian Blockchain Summit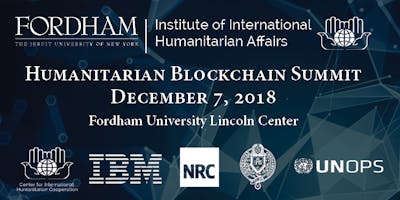 Today: Technology experts and scholars are gathering to discuss the future of blockchain. The summit offers collaborative sessions with exercises and presentations describing how some organizations are using blockchain. There's still time to grab a ticket and join in.
When: Friday, Dec. 7, 8:30 a.m.-5:30 p.m.
Where: Fordham University Gabelli School of Business, McNally Amphitheatre, 140 W. 62nd St.
Admission: $60
Click here for more details, and to get your tickets
Stuy Splash 2018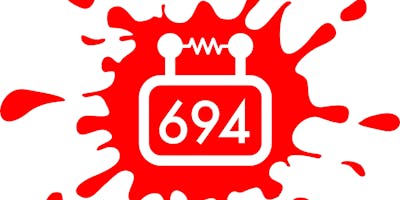 On Saturay, Stuy Splash will bring a wide variety of lectures to Stuyvesant High School. The free, day-long event will feature talks on subjects like linear motion, how to fail successfully, computer vision and more. Attendees can also enjoy a networking session and purchase lunch on site.
When: Saturday, Dec. 8, 9 a.m.-4 p.m.
Where: Stuyvesant High School, 345 Chambers St.
Admission: Free
Click here for more details, and to get your tickets
Gloves That Fly to the Stars: Learn about Spacesuits and Space Travel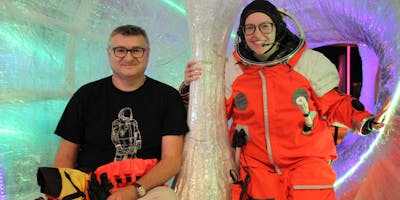 Last but not least, head to Queens Library (Central) to learn about some space travel logistics this Saturday afternoon. Nikolay Moiseev, the cofounder of Final Frontier Design, will discuss the history of spacesuit design and the space suit designs his Brooklyn-based company has created.
When: Saturday, Dec. 8, 1-2:30 p.m.
Where: Queens Library (Central) - Auditorium, 89-11 Merrick Blvd.
Admission: Free
Click here for more details, and to get your tickets