By
Hoodline
- Published on December 28, 2018.
Looking to try the top breweries around?
Hoodline crunched the numbers to find the top breweries in Greenville, using both Yelp data and our own secret sauce to produce a ranked list of the best spots to fulfill your urges.
1. The Eighth State Brewing Company
Photo: bill p./Yelp

Topping the list is The Eighth State Brewing Company. Located at 400 Augusta St., Suite 140, in Green Avenue, it's the highest rated brewery in Greenville, boasting 4.5 stars out of 44 reviews on Yelp.
Virginia S., who reviewed it on Oct. 9, said, "What a hidden little gem! All you folks need to stop by here if you are into sours. The owner is very passionate and will take the time to walk through all the beers with you! He is very creative and is planning to use his beers in cocktails once he gets his liquor license."
2. Brewery 85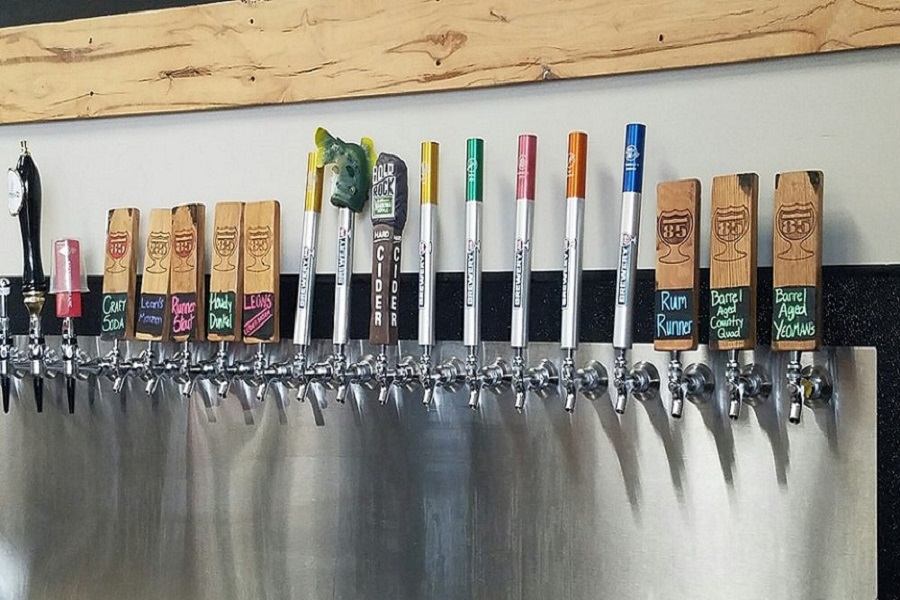 Next up is Brewery 85, situated at 6 Whitlee Court. With 4.5 stars out of 37 reviews on Yelp, the brewery has proven to be a local favorite.
Yelper Michelle P. wrote, "Brewery 85 offers a good variety of brew styles. The taproom itself is cool—you walk in and see the long metal bar, a huge chalk wall with a bunch of tap info and gigantic boilers crafting up your future drinks. The staff is friendly and can help you decide on what to order. On busy days, they have food trucks."
3. Iron Hill Brewery & Restaurant
Iron Hill Brewery & Restaurant, located at 741 Haywood Road, is another top choice, with Yelpers giving the brewery and New American spot four stars out of 81 reviews.
Noah M., who reviewed it on Oct. 15, wrote, "What an excellently designed place. Formed around a brewery, but producing greatness everywhere else. The restaurant is really what shines through. The staff is incredibly helpful and they really put forth an effort to make your visit the best it can be."
4. Fireforge Crafted Beer
Fireforge Crafted Beer, a brewery, is another much-loved go-to, with 4.5 stars out of 23 Yelp reviews. Head over to 311 E. Washington St. to see for yourself.
Yelper Neely T., who reviewed it on Dec. 21, said, "This is the best brewery in Greenville! They have absolutely amazing beer! They have a great selection to choose from, [including] IPAs, sours and stouts. There is truly something for everyone and they are all delicious. The atmosphere is very cozy. I love the wood paneling on the walls and the rustic feel. The outdoor patio is great during good weather or if you have dogs."
5. Quest Brewing Co
Last but not least, check out Quest Brewing Co, which has earned four stars out of 38 reviews on Yelp. You can find the brewery at 55 Airview Drive.
Shawn B. wrote, "This is one place you've got to visit. Delicious beers, many types of events, food trucks, kid friendly and dog friendly. I can't recommend this place enough."